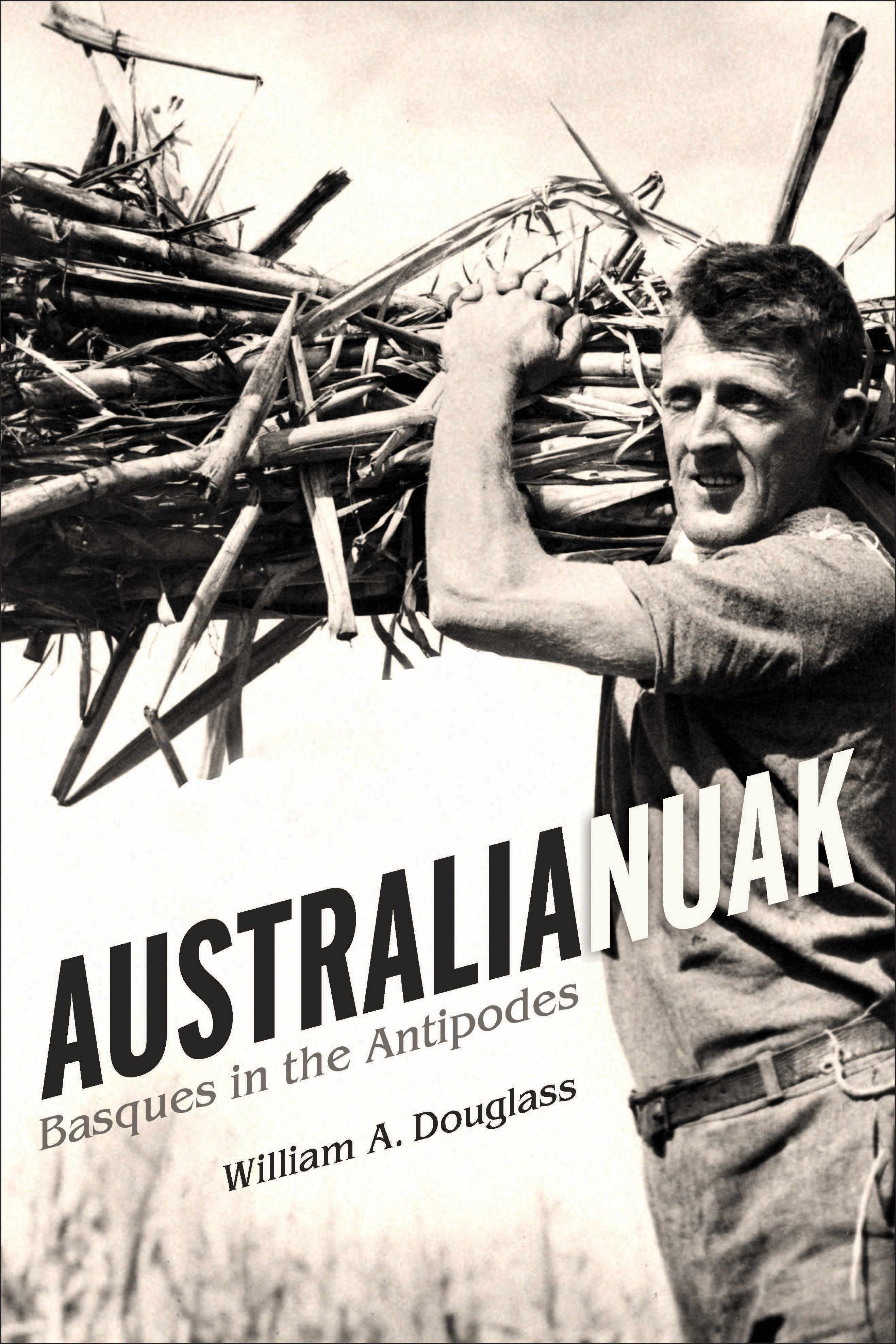 AustralianuakBasques in the Antipodes$30.00
Author:
William A. Douglass
Format: Paper
Pages: 824
ISBN: 9781949805185
Published Date: 2019
Australianuak: Basques in the Antipodes makes an important contribution to immigration studies in general and to our understanding of the Basque diaspora in particular. It documents the history of Basques in Australia from the late eighteenth century until the present. Based upon archival and field research, the book primarily focuses on the formal recruitment of Basques as manual sugar canecutters in the late 1950s and the early 1960s in tropical Queensland's Far North. From 1970, the mechanization of harvesting forced canecutters to develop new life strategies. As this volume shows, Basques in Australia maintained their ethnic identity, as well as contacts with their European homeland.
Author Bio
William A Douglass was born in Reno, Nevada, in 1939. He received his BA from the University of Nevada in Spanish Literature in 1961, then earned his MS in 1966, and then Ph.D. from the University of Chicago in Anthropology in 1967. He also attended the University of Madrid from 1959-60, the University of Oslo in 1960, and UC Berkeley from 1962-3. In 1967, he joined the Anthropology faculty at UNR and founded the Basque Studies Program, now known as the Center for Basque Studies. He was its first director and served in that capacity for 33 years. Considered one of the foremost experts in Basque Studies, Douglass also has language competency in Spanish, French, Italian, and Latin. He is a member of the American Anthropological Association, Current Anthropology, and Instituto Americano de Estudios Vascos. He obtained National Institute of Mental Health research scientist career development grants in 1971 and 1976, each of them 5-year grants. In 2002, the Society for the Anthropology of Europe established the William A. Douglass Prize in Europeanist Anthropology, an annual book award. (from Nevada Writers Hall of Fame, 2012). Douglass was also inducted into the Nevada Writers Hall of Fame in 2012.
Reviews