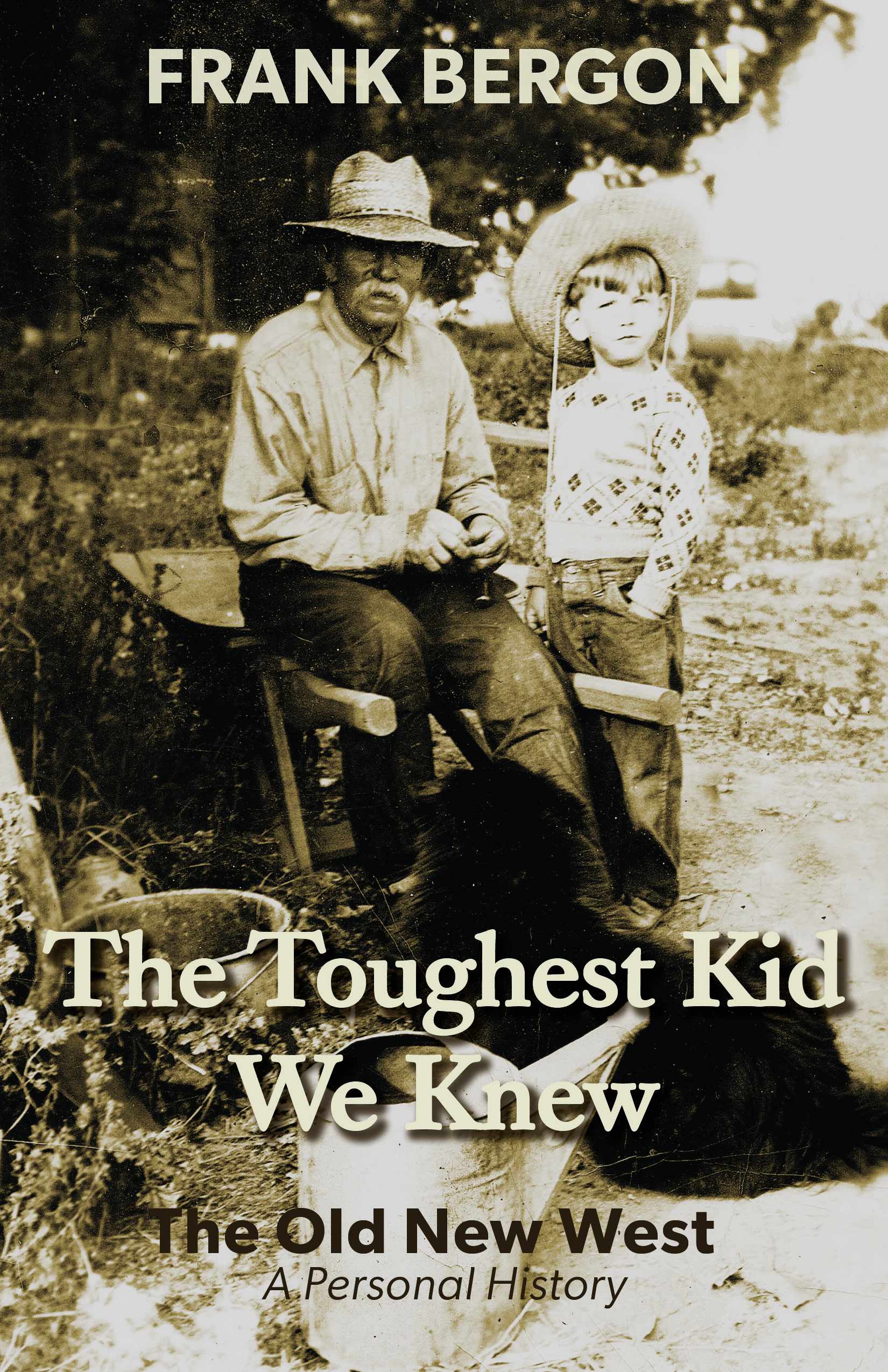 Toughest Kid We KnewThe Old New West: A Personal History$24.95
Author:
Frank Bergon
Format: Cloth
Pages: 208
ISBN: 9781948908641
Published Date: 2020
From critically acclaimed author Frank Bergon comes a new personal narrative about the San Joaquin Valley in California. This intimate companion to Two-Buck Chuck & The Marlboro Man brings us back to an Old West at odds with New West realities where rapid change is a common trait and memories are of rural beauty. Despite the physical transformations wrought by technology and modernity in the twenty-first century, elements of an older way of thinking still remain, and Bergon traces its presence using experiences from his own family and friends.

Communal camaraderie, love of the land and its food, and joy in hard work done well describe Western lives ignored or misrepresented in most histories of California and the West. Yet nostalgia does not drive Frank Bergon's intellectual return to that world. Also prevalent was a culture of fighting, ignorance about alcoholic addiction, brutalizing labor, and a feudal mentality that created a pain better lost and bid good riddance.

Through it all, what emerges from his portraits and essays is a revelation of small-town and ranch life in the rural West. A place where the American way of extirpating the past and violently altering the land is accelerated. What Bergon has written is a portrayal of a past and people shaping the country he called home.
 
Author Bio
Frank Bergon is a critically acclaimed novelist, critic, and essayist. His writing mainly focuses on the history and environment of the American West, including his most recent work Two-Buck Chuck & The Marlboro Man. Frank was born in Ely, Nevada, and grew up on a ranch in Madera County in California's San Joaquin Valley.
 
Reviews
In elegant prose, Frank Bergon has conjured a complex portrait of the San Joaquin Valley of California during the mid-1950s and beyond, where some 90 distinct ethnic communities lived together for a century, his own valley family being Basque as were his beloved grandparents in Nevada. The Toughest Kid We Knew is one of the best literary memoirs written, focusing on the particular while evoking universal human experience.
 
Roxanne Dunbar-Ortiz, author of Red Dirt: Growing Up Okie
These essays are masterfully crafted.
Daryl Farmer, author of Where We Land and Bicycling Beyond the Divide
The Toughest Kid We Knew is a magnificent book about the American West and a multigenerational family's ties to its ancestral homeland and to the daunting land of the San Joaquin Valley. Frank Bergon has delivered a literary bounty. I don't think a page went by without an observation, insight, or detail that somehow sparked my imagination or stayed with me long after I'd turned the page. I loved spending time with these remarkable people in this unforgettable place.
Meghan Daum, author of The Problem With Everything: My Journey Through The New Culture Wars
The Central Valley has produced its share of writers—Maxine Hong Kingston, Leonard Gardiner, Joan Didion, and most famously John Steinbeck, who set much of The Grapes of Wrath in the Valley. Place matters to them all, but none quite so much as Bergon, who might legitimately be called the poet laureate of Central Valley. His powerful evocations reveal how distinctive and interesting it truly was during the middle decades of the twentieth century.
Western American Literature