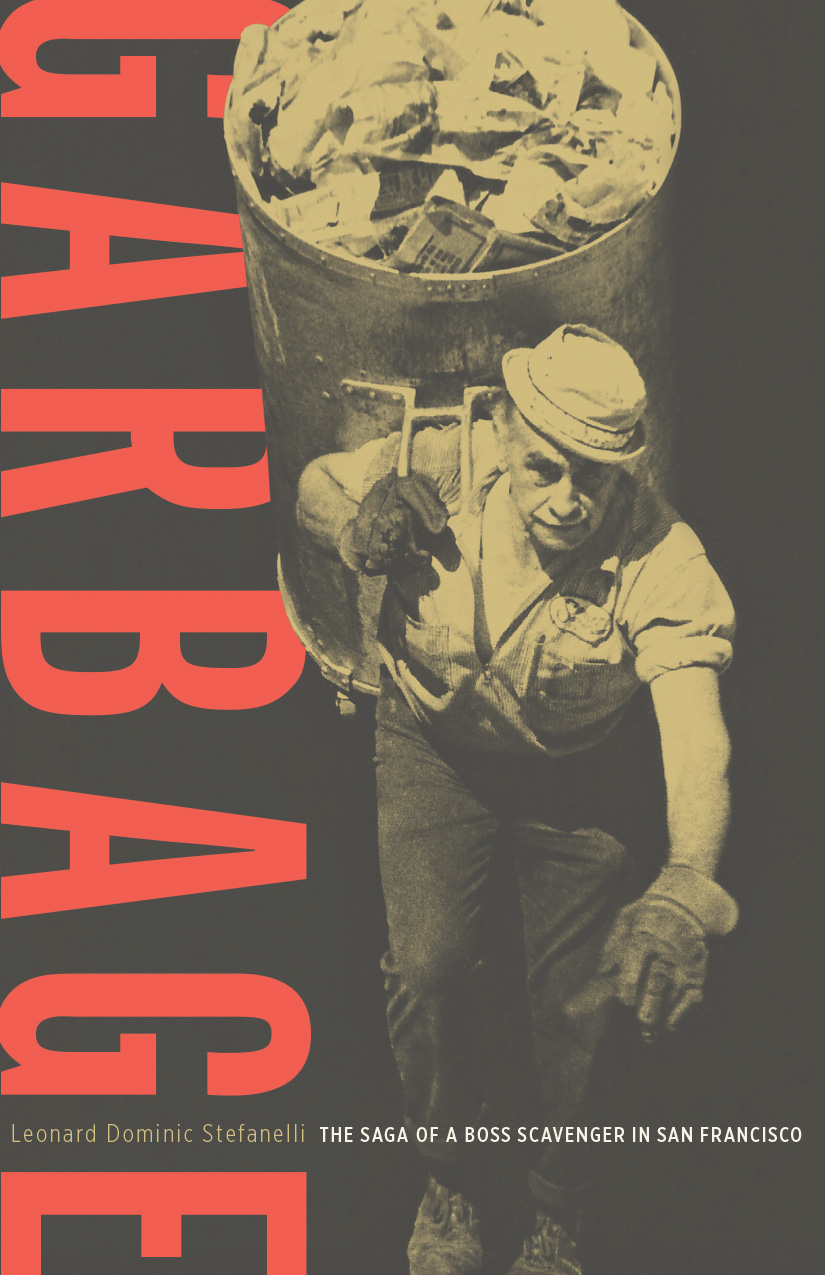 GarbageThe Saga of a Boss Scavenger in San Francisco$22.95
Author:
Leonard Dominic Stefanelli
Format: Paper
Pages: 244
ISBN: 9781943859399
Published Date: 2017
Garbage is a memoir of an exceptional trash collector from the streets and wharves of San Francisco. This is a rollicking first-person narrative that recounts an incredible life led and has amazing nuggets of wisdom scattered throughout its pages.
 
Stefanelli was trained to be a scavenger by his uncles in the 1940s and 50s at a time when rampant discrimination prevented Italian immigrants and their families from pursuing any other career. From there, he became a 'boss scavenger', married a garbage man's daughter, and climbed the ranks of the Sunset Scavenger Company where he eventually took part in a corporate shakeup that made him the company's president at only 31 years old. As one of the men at the helm of this booming industry, he became the chief advocate for increasingly innovative recycling and waste management practices in the Bay Area, and a foremost leader of environmentally-conscious business in the world.
 
Stefanelli's lively memoir will enlighten readers to the waste management business, an industry that was once considered the lowest rung on the social ladder, but will also show his unparalleled capacity for transformation and vision.
Author Bio
Leonard Dominic Stefanelli was elected president of the Sunset Scavenger Company in 1965. Forced to leave the company in 1986, he became associated with two large publicly held companies for 20 years. In 2008, he was asked to return to his former company—now doing business as Recology Inc.—as a senior advisor and consultant, a position he still enjoys today in his seventh decade in the industry.
Reviews
"Leonard 'Lenny' Stefanelli, a third generation Italian-American born in San Francisco in 1934, began his career as a 'scavenger' (garbage collector) in the garbage disposal business at age 19. His memoirs make a substantial contribution to the history of the Italian-dominated solid waste industry in a unique and challenging environment such as the city of San Francisco. His writing style is often as raw as the subject matter he so masterfully describes." 
Silvio Manno
". . .a wild story. . ."
 
San Francisco Chronicle