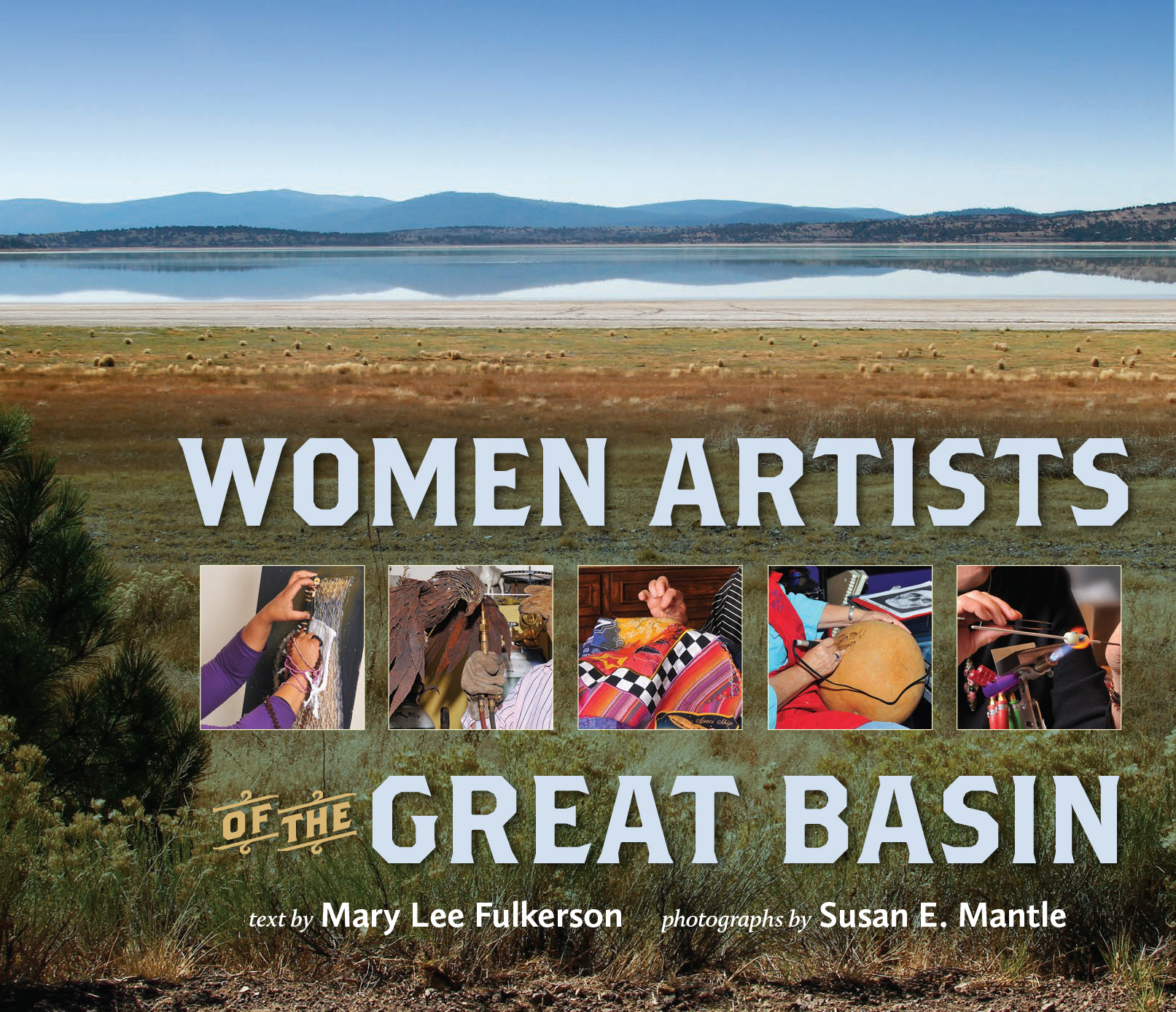 Women Artists of the Great Basin$49.95
Author:
Mary Lee Fulkerson
Author:
Susan E. Mantle
Format: Cloth
Pages: 216
ISBN: 9781943859375
Published Date: 2017
Thirty-two women artists scattered over 200,000 square miles introduce a powerhouse of three-dimensional art in Women Artists of the Great Basin. A wave of women's art has begun to paint the land with a giant brush, and nowhere have the winds of change been more evident than in the Great Basin, where a sense of freedom and rugged individualism has swept across the playas and through cities and towns. This book is a stunning visual rendering of a wide range of visionary women artists of all ages and backgrounds, and readers will discover their dynamic works and get to know them on a personal level. Sculptors, painters, fabric artists, glassblowers, marble and stone workers, and even a renowned Twinkie artist are represented here, all producing artwork that is jam-packed with originality.
 
Fulkerson and Mantle, longtime artists and residents of the Great Basin themselves, offer a behind-the-scenes intimate glimpse into these women's lives and artwork—showing not only what they create, but why they create it. Too often overlooked, the women covered here prove there is much richness, life, and creativity in what has often been dismissed as a barren desert. Their stories of overcoming great obstacles unfold right alongside images of their art. Many circle outside the conventional world of galleries, museums, and art publications and have created varied paths to their success. They are indeed true originals, rooted in a land of unique geography, a stew of cultures, and stories like no other.
Author Bio
Mary Lee Fulkerson is a fourth generation Nevadan. Her works have been shown in numerous galleries and photographed for national magazines. She is the author of Weavers of Tradition and Beauty: Basketmakers of the Great Basin, with photographer Kathleen Curtis. She lives in Reno, Nevada.
 
Susan E. Mantle has photographed Nevada for nearly thirty years, twenty of them as lead photographer at Susan Mantle Photography, located in Reno's historic Midtown district.
Reviews
"This handsomely crafted publication spotlights an extraordinary assemblage of women who make art in the region known as the Great Basin—a mystery of landscape in the West filled with mountains and desert, big sky and isolation, rural and urban life. Opening their studios and sharing their lives with readers, scholars, and perhaps, one day, collectors, each artist reveals how this place of infinite bounty provides inspiration, challenge and material for their creative exploration. As artist Sue Cotter wrote, 'The Great Basin is the one region of the United States where I feel at home, where I could merge forever with a rock outcropping, a sagebrush, a creosote bush, or a lone raven on a fence post, and I would be content'."
Susan Boskoff
"Fulkerson and Mantle set out to discover and communicate the rich stories of each artist's life journey, as well as their journey to or within the Great Basin, and how each of those journeys influenced both the practice and the products of artistic vision. They present a range of methods and creative expression as well as a diversity of truth."
Patricia A. Atkinson
"This book is unique and makes a significant contribution to our understanding of modern woman artists in this part of the USA and in woman's art in general."
Jane P. Davidson