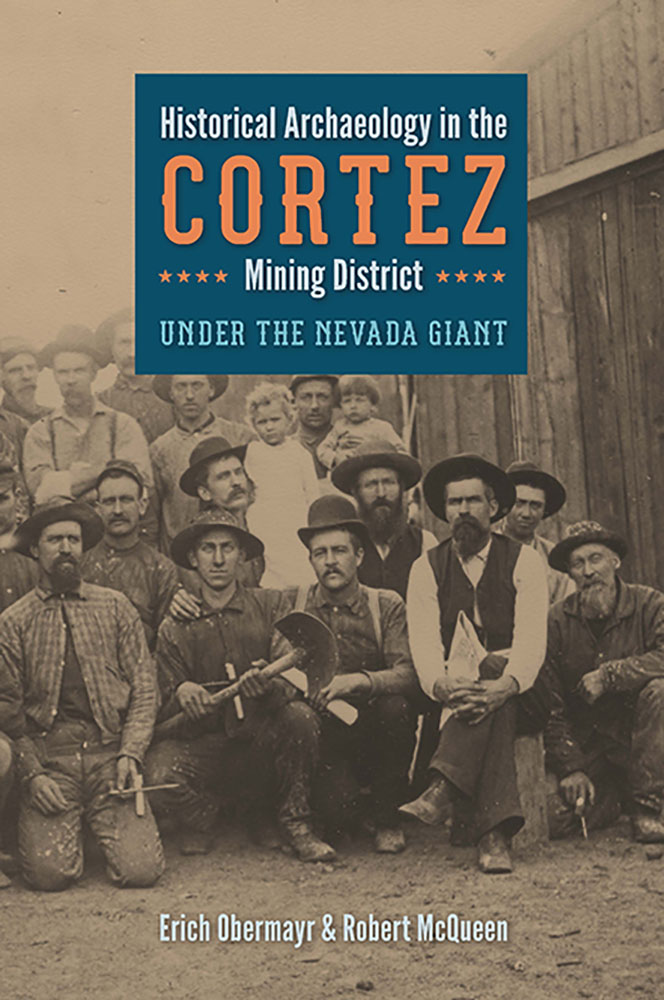 Historical Archaeology in the Cortez Mining DistrictUnder the Nevada Giant$39.95
Author:
Erich Obermayr
Author:
Robert W. McQueen
Format: Cloth
Pages: 184
ISBN: 9781943859221
Published Date: 2016
The Cortez Hills Expansion Project archaeological excavations uncovered a wealth of information about the Cortez Mining District, from its beginning in 1863 to the government-mandated end to the mining of precious metals in the district during World War II. Obermayr and McQueen use archaeological data as a foundation to tell the story of life in one of Nevada's most intriguing, long-lived mining districts. Archaeologists excavate and analyze many thousands of artifacts, uncovering the homes and workplaces—and even trash dumps—of prospectors and miners, mill workers, charcoal burners, brickmakers, blacksmiths, teamsters, and families. They present an archaeological view of everyday life: how Cortez was populated by a variety of ethnic groups, how they lived, what products they bought or consumed, what their social status was, and how, even in this remote location, they created their own version of lives exemplifying the era's Victorian ideals. Readers interested in the archaeology of the West, mining history, and the history of Nevada will find this book fascinating.
 
Author Bio
Erich Obermayr received a BA in anthropology and creative writing from the University of Arizona. He has many years' experience in archaeology as an itinerant field technician, crew chief, project manager, and principal investigator. He currently owns a firm specializing in historical and archaeological public interpretation. Obermayr lives in Silver City, Nevada.
 
Robert W. McQueen received his MS in industrial archaeology from Michigan Technological University. He is Principal Investigator with Summit Envirosolutions, Inc., an environmental and cultural resources consulting firm in Reno, Nevada. McQueen has spent the last decade actively surveying and researching the Cortez District and directed the archaeological excavations that led to the publication of this book.
 
Reviews
"Provides a valuable record of fragile finite historic resources (archaeological sites and features) and related historic landscapes for one of Nevada's 'hidden' treasures." —Eugene M. Hattori, Nevada State Museum Curator of Anthropology, Carson City