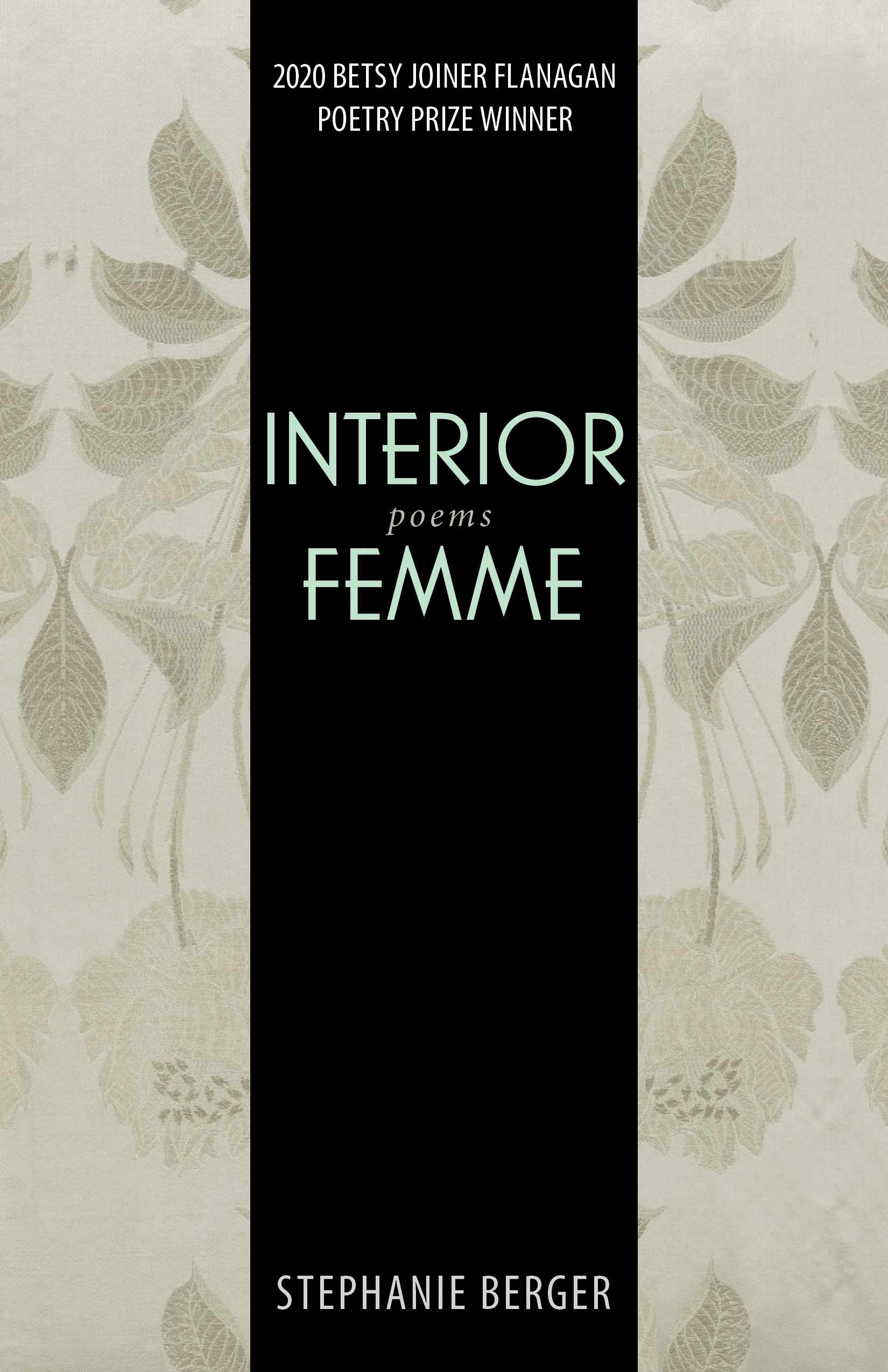 Interior FemmePoems$17.00
Author:
Stephanie Berger
Format: Paper
Pages: 96
ISBN: 9781647790387
Published Date: 2022
In her debut collection, Stephanie Berger cracks the earth open and exposes the "woman inside." In a sequence of poems that present variations on the Western feminine archetype, Interior Femme visits many unique locales, from cemeteries in Brooklyn to canyons in New Mexico to churches in San Diego, Paris, and Peru. Berger approaches her subjects—mothers, goddesses, whores, daughters, muses, and movie stars—from multiple angles, and through her poems she reveals historical, personal, social, environmental, and artistic viewpoints.
Author Bio
Stephanie Berger is a poet, performer, experience designer, community organizer, and entrepreneur. She earned a B.A. in Philosophy at the University of Southern California, received an M.F.A. in Poetry from the New School, and she taught Writing and Film in the English Department at Pace University before turning full time to The Poetry Society of New York. Stephanie is the founder and CEO of society and co-creator of its primary programs: The Poetry Brothel, The New York City Poetry Festival, Milk Press, and The Typewriter Project.
Reviews