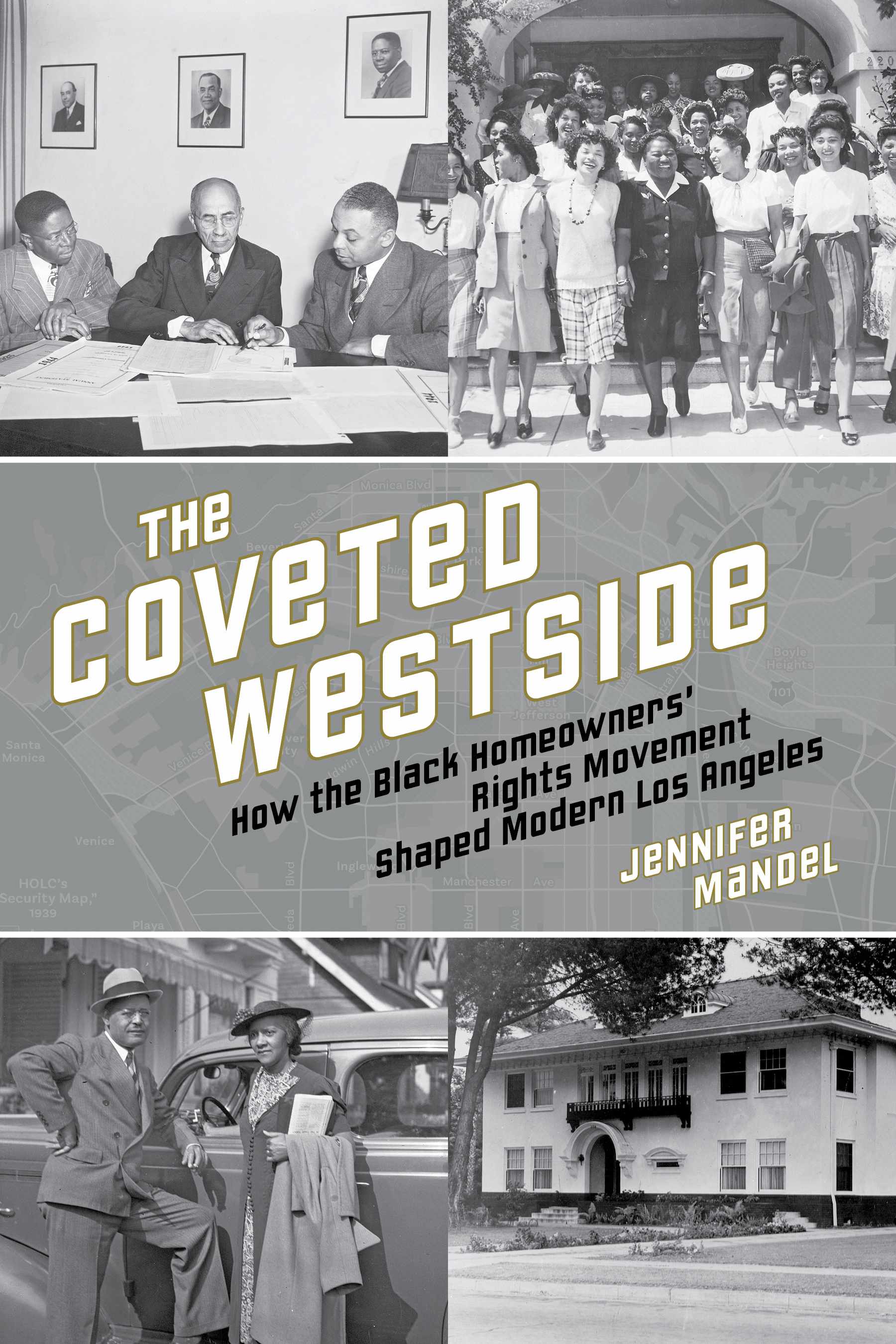 Coveted WestsideHow the Black Homeowners' Rights Movement Shaped Modern Los Angeles$39.95
Author:
Jennifer Mandel
Format: Paper
Pages: 372
ISBN: 9781647790349
Published Date: 2022
The Coveted Westside explores the middle-class African American-led movement to challenge housing discrimination, gain equal access to twentieth-century Los Angeles, and ward off resegregation.  Black professionals, from actors to entrepreneurs to doctors, made the city's distinguished neighborhoods of West Adams Heights in the 1940s and the Crenshaw area, View Park, View Heights, and Windsor Hillsin the postwar era hubs in the fight for fair housing.
Author Bio
Jennifer Mandel, Ph.D., serves as Associate Director of Assessment in the University of New England's Office of the Provost.  In addition to her administrative role, she has taught history courses at the University of New England, and previously at Granite State College, Hesser College, and the University of New Hampshire. Mandel has published work no African American journalist and activist Almena Lomas in the Southern California Quarterly. She was born and raised in Los Angeles.
Reviews