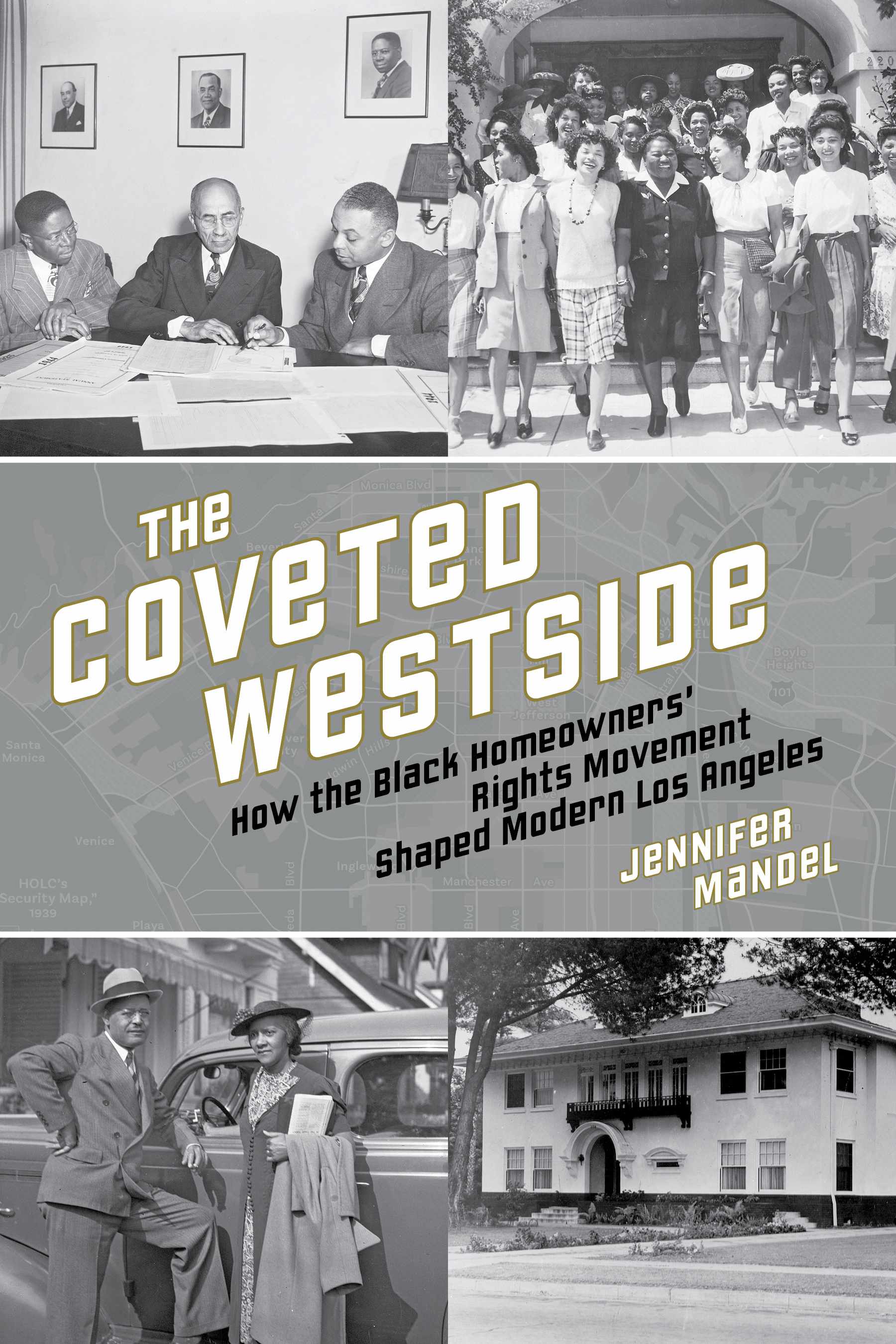 Coveted WestsideHow the Black Homeowners' Rights Movement Shaped Modern Los Angeles$39.95
Author:
Jennifer Mandel
Format: Paper
Pages: 372
ISBN: 9781647790349
Published Date: 2022
From the middle of the nineteenth century, as Euro-Americans moved westward, they carried with them long-held prejudices against people of color. By the time they reached the West Coast, their new settlements included African Americans and recent Asian immigrants, as well as the indigenous inhabitants and descendants of earlier Spanish and Mexican settlers. The Coveted Westside investigates the settlement and development of Los Angeles in the context of its multiracial, multiethnic population, especially African Americans.

 Mandel exposes the enduring struggle between Whites determined to create residential heterogeneity and people of color equally determined to obtain full access to the city and its residential opportunities. Not only does this book document the Black homeowners' fight against housing discrimination, it shares personal accounts of Blacks' efforts to settle in the highly desirable Westside of Los Angeles. Mandel explores the White-derived social and legal mechanisms that created this segregated city and the African American-led movement that challenged efforts to block access to fair housing.
Author Bio
Jennifer Mandel, PhD, is associate director of assessment in the University of New England's Office of the Provost. She has taught history at the University of New England, Granite State College, Hesser College, and the University of New Hampshire. Mandel has published work on African American journalist and activist Almena Lomax in the Southern California Quarterly. She was born and raised in Los Angeles.
Reviews
"The Coveted Westside is an extremely well-researched and clearly written manuscript that synthesizes a lot of the literature on Black Los Angeles and makes several key contributions of its own. Mandel delves into greater detail than anyone has concerning the precise mechanisms of zoning and housing restriction. The material [is] impeccably researched and novel . . . and the richest account I've seen."
—Josh Sides, Whitsett Professor of California History, California State University-Northridge, director of the Center for Southern California Studies, author of L.A. City Limits: African American Los Angeles from the Great Depression to the Present

"The Coveted Westside is the most comprehensive treatment of how a highly motivated population of middle-class blacks fought for housing equality, and therefore made a specific and identifiable contribution to the broader enterprise of securing basic democratic rights in postwar America. "
—Daniel Widener, associate professor of history, University of California, San Diego, author of Black Arts West: Culture and Struggle in black Los Angeles, 1942-1992