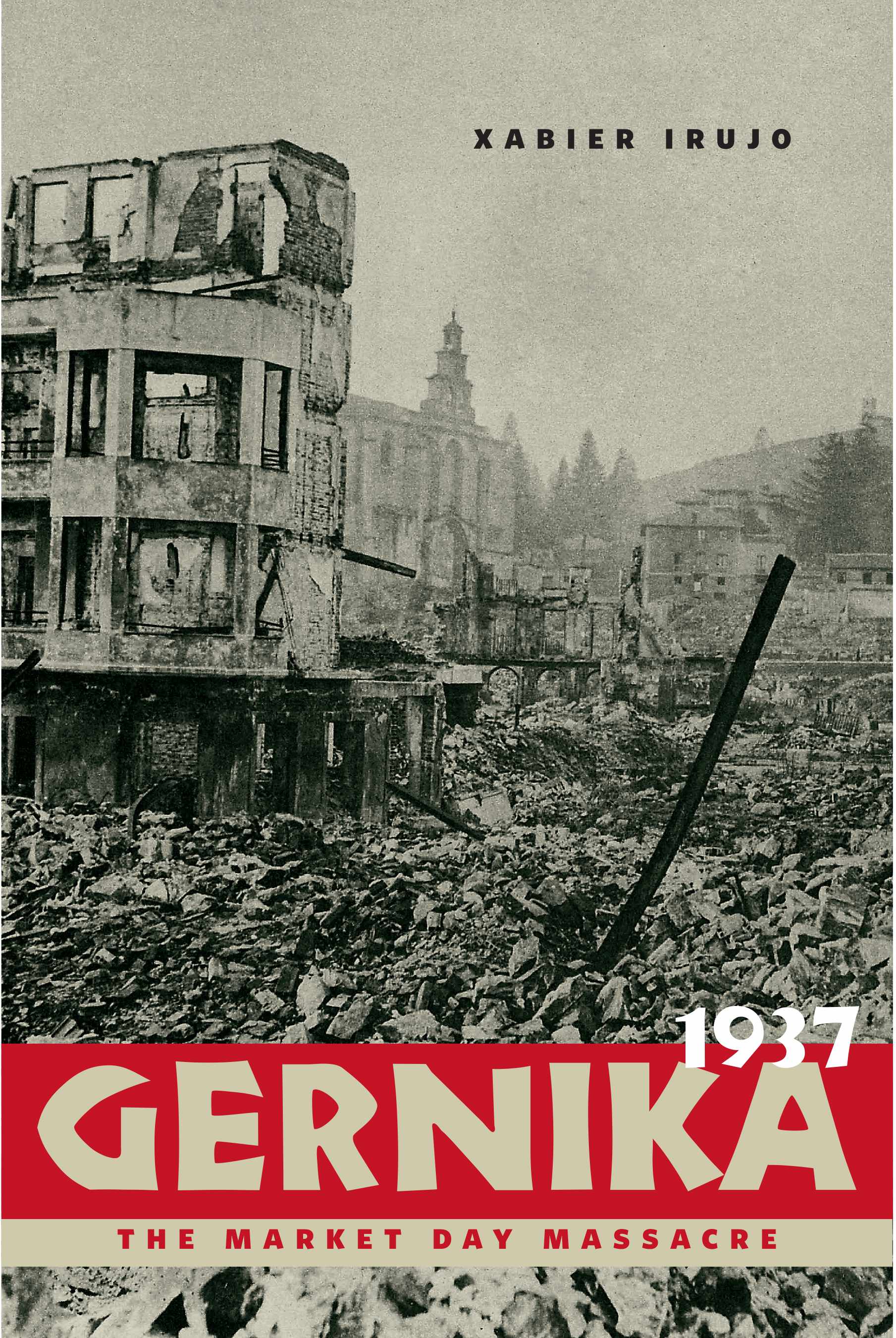 Gernika, 1937The Market Day Massacre$44.95
Author:
Xabier Irujo
Format: Cloth
Pages: 336
ISBN: 9780874179781
Published Date: 2015
On April 26, 1937, a massive aerial attack by German and Italian forces reduced the Basque city of Gernika to rubble and left more than sixteen hundred people dead. Although the assault was initiated as part of a terror bombing campaign by Francoists against Basque Republican forces during the Spanish Civil War, its main intent was to test the effectiveness of the rising German Luftwaffe's new equipment and strategies.

To produce this detailed analysis of the political and military background of the attack and its subsequent international impact, Xabier Irujo examined archives and official government documents in several countries and conducted numerous interviews with Basques who survived. His account of the assault itself, based on eyewitness reports from both victims and attackers, vividly recalls the horror of that first example of the blitz bombing that served the Germans during the first years of World War II. He reveals the U.S. and British governments' reaction to the bombing and also discusses efforts to prosecute the perpetrators for war crimes. Irujo relates the ways in which the massacre has been remembered and commemorated in Gernika and throughout the worldwide Basque diaspora.

Gernika, 1937: The Market Day Massacre is an important contribution to the history of the Spanish Civil War and to our understanding of the military strategies and decisions that shaped this war and would later be employed by the Nazis during World War II.
Author Bio
Xabier Irujo is associate professor and co-director at the Center for Basque Studies at the University of Nevada, Reno. He is the author of ten books and numerous scholarly articles, mostly focusing on aspects of genocide.
Reviews
"In Gernika, 1937: The Market Day Massacre, the historian Xabier Irujo reveals the hitherto unknown fact that the destruction of the historic Basque town of Guernica was planned by Nazi minister Hermann Goring as a gift for Hitler's birthday." – The New York Review of Books
 
The New York Review of Books
"The book helps elucidate highly controversial topics about the undeclared war that Germany and Italy fought in the Basque Country and it makes a significant contribution to the study of warfare prior to the Second World War." -- Professor Angel Vinas, Center for Basque Studies Newsletter, Fall 2015
 
Center for Basque Studies Newsletter