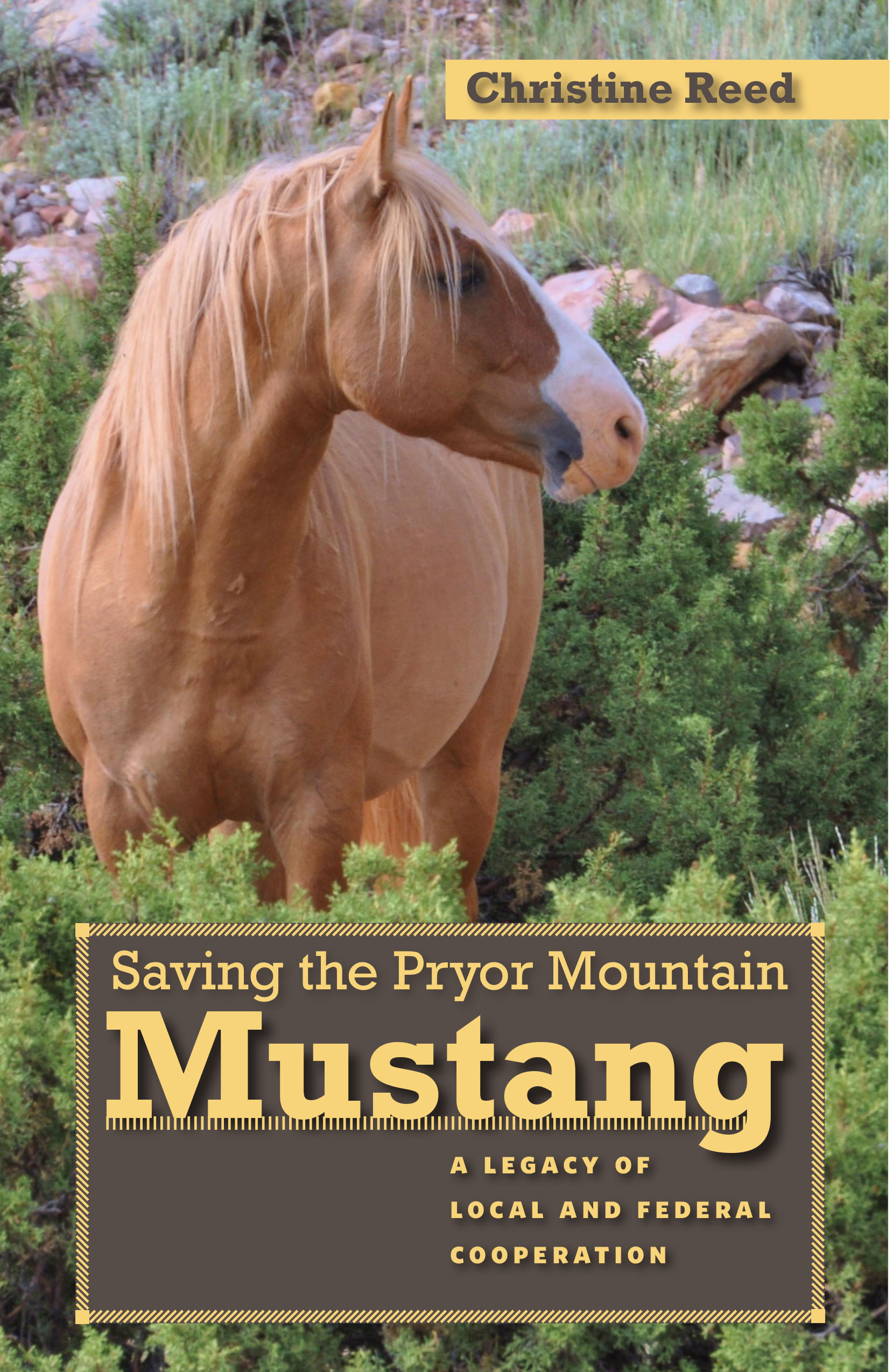 Saving the Pryor Mountain MustangA Legacy of Local and Federal Cooperation$34.95
Author:
Christine Reed
Format: Cloth
Pages: 152
ISBN: 9780874179668
Published Date: 2015
In 1968 the residents of Lovell, Wyoming began the work of saving the Pryor Mountain Mustang, a breed of horse with a genetic link dating back to the sixteenth-century Spanish conquistadores' horses. In this moving case study, Christine Reed shows how, through a grassroots campaign, these residents championed the creation of the first federal public wild horse range. Crucial to this provocative analysis of local-federal cooperation is the relationship that grew between the Lovell advocates, the Bureau of Land Management, and the National Park Service. Long before there were federal laws passed to protect wild horse herds across the western states, the Pryor Mountain Mustang was preserved through the cooperative efforts of local residents and federal officials.

Saving the Pryor Mountain Mustang explores the unique and ongoing relationship between locals and the federal government, highlighting the Lovell citizens' philosophy of cooperation instead of the typical mistrust that exists between wild horse advocates and federal agencies. The book provides a rich analysis of how a determined group of people saved an endangered wild horse herd. The book will have wide appeal to wild horse activists, scholars of local and federal governance, and western history enthusiasts.
Author Bio
Christine Reed is a professor of public administration in the College of Public Affairs and Community Service at the University of Nebraska at Omaha. She is the author of several academic articles and book chapters on environmental collaborative governance, animal ethics, and the public management of wild horses in the United States and the Netherlands.
Reviews
"Author Christine Reed tells us the complete story of these endangered animals in her new book, Saving the Pryor Mountain Mustang: A Legacy of Local and Federal Cooperation. It's a captivating must-read for any horse lover or student of American history." —J. Edward de Steiguer, author of Wild Horses of the West: History and Politics of America's Mustangs
"This book is a must-read for anyone interested in wild horse politics, policy administration and implementation, and animal and range management. It is not easy to preserve a legacy like that of the Pryor Mountain mustangs, but Reed shows her readers that it is possible." —Montana: The Magazine of Western History