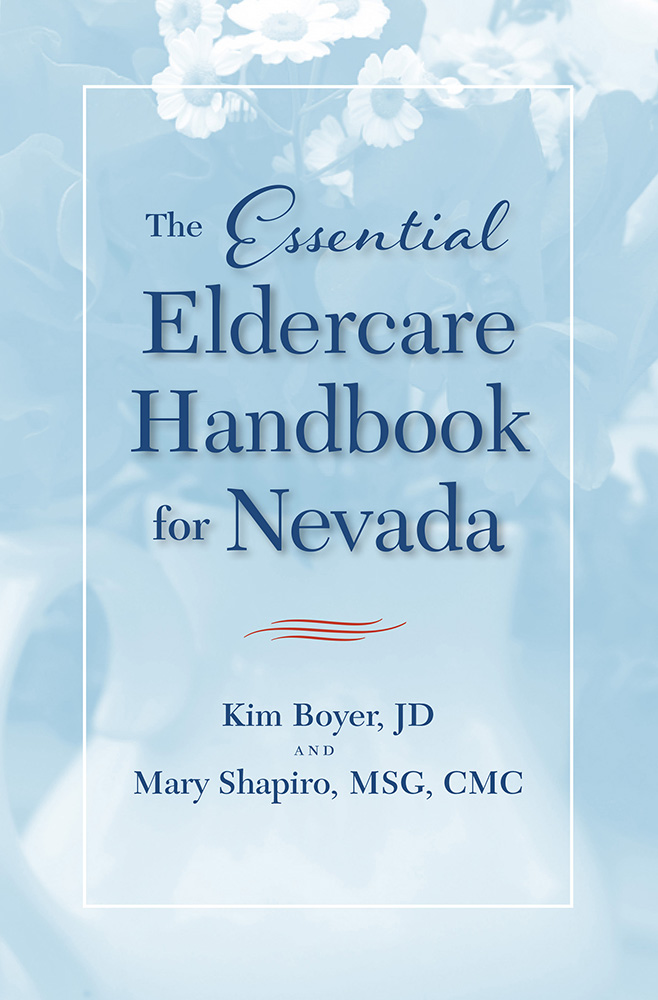 Essential Eldercare Handbook for Nevada$21.95
Author:
Kim Boyer
Author:
Mary Shapiro
Format: Paper
Pages: 200
ISBN: 9780874179415
Published Date: 2014
The senior years can be daunting, for spouses, children, other caregivers, and seniors themselves. Too often a sudden crisis leaves a family unprepared and feeling helpless. Chronic illnesses and limited funds can present difficult and emotional choices regarding care or housing. Rules and resources vary from state to state. Everyone can use help from experienced professionals in understanding them.

Boyer and Shapiro provide Nevada-specific information\--medical, legal, and financial\--on the wide range of problems that arise during the elder years. Case studies show how a typical family copes with troubles such as failing health or financial cares and what options they have. This guide will help any Nevada resident plan for their own senior years and take care of aging parents, spouses, and other loved ones.

Author Bio
Kim Boyer, founder of the Boyer Law Group, is certified as an elder law attorney by the ABA-approved National Elder Law Foundation. She practices in the areas of elder law, estate planning, Medicaid, and veterans planning.

Mary Shapiro has several decades' experience as a gerontologist, counselor, and educator. In 1992 she cofounded Senior Direction, a geriatric care-management company. They are coauthors of Alzheimer's and Dementia: A Practical and Legal Guide for Nevada Caregivers.
Reviews
"This is a must-have for the aging community, professional and lay-person, be they the older adult's child or the older adult. It belongs on everyone's book shelf!" -- Phyllis Militello, assistant director (retired) at the University of Nevada School of Medicine, Geriatric Education Center

"Boyer and Shapiro include wonderful and useful advice while encompassing all the new information necessitated by the Affordable Care Act. Family caregivers and gerontology professionals in Nevada will find this to be the essential guide to eldercare." -- Kenneth J. Doka, professor of gerontology at the College of New Rochelle and author of Counseling Individuals with Life Threatening Illness