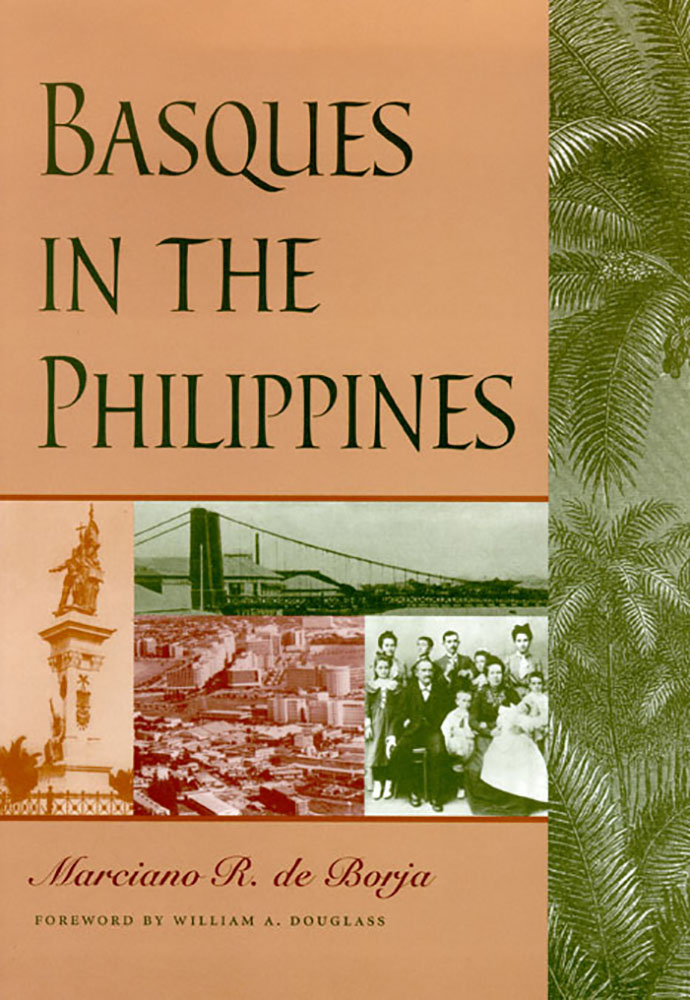 Basques in the Philippines$34.95
Author:
Marciano R. De Borja
Format: Paper
Pages: 216
ISBN: 9780874178838
Published Date: 2012
The Basques played a remarkably influential role in the creation and maintenance of Spain's colonial establishment in the Philippines. Their skills as shipbuilders and businessmen, their evangelical zeal, and their ethnic cohesion and work-oriented culture made them successful as explorers, colonial administrators, missionaries, merchants, and settlers. They continued to play prominent roles in the governance and economy of the archipelago until the end of Spanish sovereignty, and their descendants still contribute in significant ways to the culture and economy of the contemporary Philippines. This book offers important new information about a little-known aspect of Philippine history and the influence of Basque immigration in the Spanish Empire, and it fills an important void in the literature of the Basque diaspora.
Author Bio
Marciano de Borja is a career diplomat in the Philippine Foreign Service. He has served in the Philippine embassies in Japan, Chile, and Spain and was director for the United States Division in the Department of Foreign Affairs in Manila. He is currently minister at the Philippine Mission to the United Nations in New York.
Reviews
"This book will throw a lot of light on our Spanish past. . . . It is amazing to read about the Basque descendants who have thoroughly become part and parcel of Philippine society." -- The Philippine Star