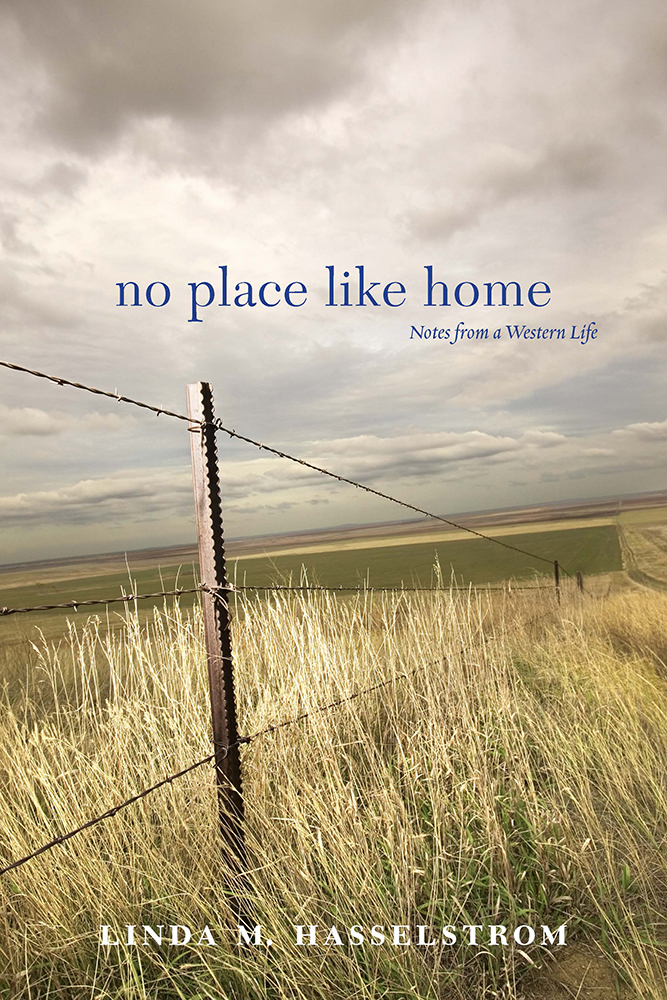 No Place Like HomeNotes from a Western Life$18.95
Author:
Linda M. Hasselstrom
Format: Paper
Pages: 224
ISBN: 9780874178319
Published Date: 2010
In No Place Like Home, Linda Hasselstrom ponders the changing nature of community in the modern West, where old family ranches are being turned into subdivisions and historic towns are evolving into mean, congested cities. Her scrutiny, like her life, moves back and forth between her ranch on the South Dakota prairie and her house in an old neighborhood at the edge of downtown Cheyenne, Wyoming. The vignettes that form the foundation of her consideration are drawn from the communities she has known during her life in the West, reflecting on how they have grown, thrived, failed, and changed, and highlighting the people and decisions that shaped them. Hasselstrom's ruminations are both intensely personal and universal. She laments the disappearance of the old prairie ranches and the rural sense of community and mutual responsibility that sustained them, but she also discovers that a spirit of community can be found in unlikely places and among unlikely people. The book defines her idea of how a true community should work, and the kind of place she wants to live in. Her voice is unique and honest, both compassionate and cranky, full of love for the harsh, hauntingly beautiful short-grass prairie that is her home, and rich in understanding of the intricacies of the natural world around her and the infinite potentials of human commitment, hope, and greed. For anyone curious about the state of the contemporary West, Hasselstrom offers a report from the front, where nature and human aspirations are often at odds, and where the concepts of community and mutual responsibility are being redefined.
Author Bio
Acclaimed nature writer Linda Hasselstrom sees herself as a rancher who writes. Now owner of the South Dakota cattle ranch where she grew up, she lives in daily intimate contact with the natural world. She writes knowingly of the rancher's toil and of the intelligence and dignity of the animals she tends, especially the much-maligned cow, as well as the wild creatures that share the prairie grassland she calls home. Her voice rings with the ardent common sense of the one who knows and loves the land, who appreciates the concerns of environmental activists but also knows the role that responsible ranchers can play in nurturing a healthy rural ecosystem. Linda Hasselstrom writes, ranches, and conducts writing retreats on the South Dakota ranch homesteaded by her grandfather, a Swedish cobbler, in 1899. She is the author of several books.
Reviews
"Hasselstrom explores the making--and breaking--of community in the American West, a clear-eyed view of those areas identified by most as 'rural'--western towns, farming and ranching communities--and the division between past norms and current trends in the regions she calls home. She writes from the heart of the West, and her story is a compelling, straight-from-the hip rendering of the reality of modern western life. Her message is timely, and it suggests there's hope that the current polemics dividing the West might yet be resolved before all that's good and true is gone." - Judy Blunt, author of Breaking Clean
 
"This is a strong, pulls-no-punches book about what holds us together and drives us apart. It's important reading, no matter where you live." - Story Circle Book Reviews
 
"No Place Like Home is a must for any who want to remember the west as it was." - The Midwest Book Review
 
"Anyone who wants to develop in rural areas should keep Hasselstrom's cautions in mind." - NewWest.Net
 
"Hasselstrom takes stock of what it means to live responsibly upon the land and with others. . . . With her feet firmly planted in the past and her eyes cast appraisingly toward the future, this prairie philosopher considers her personal heritage within the context of the land that sustains her." - Booklist
 
"No Place Like Home promises to be one of Hasselstrom's very best books. She is defining the notion of community in today's American West, and the resulting essays are superb." - Ann Ronald, author of Oh, Give Me a Home: Western Contemplations