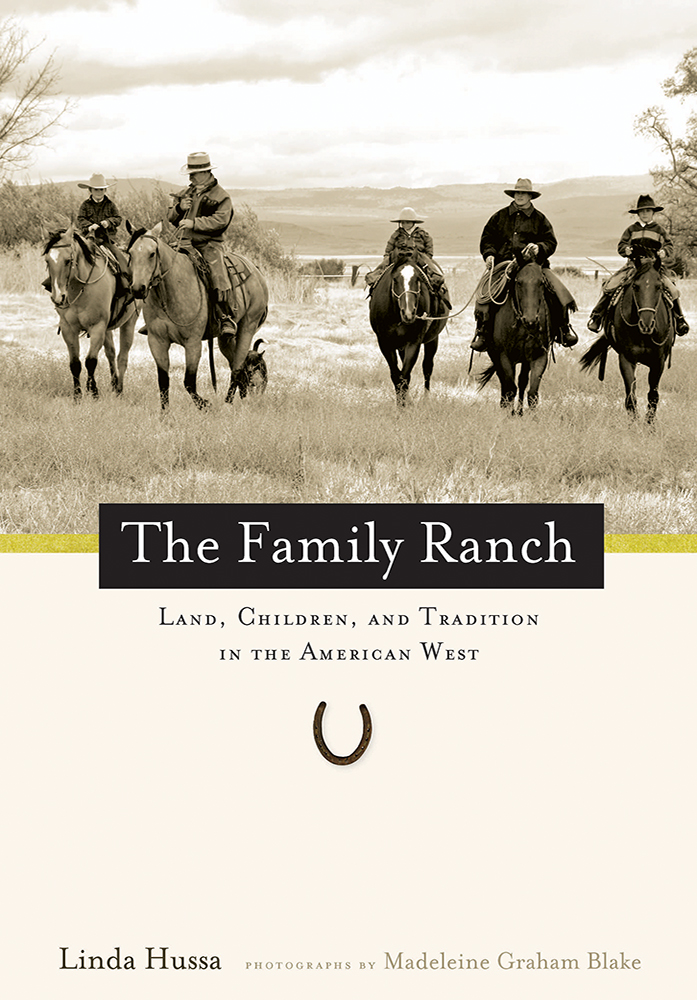 Family RanchLand, Children, and Tradition in the American West$18.95
Author:
Linda Hussa
Author:
Madeleine Blake
Format: Paper
Pages: 272
ISBN: 9780874178197
Published Date: 2010
As a stabilizing force in the American West, ranch families play a critical role in our country. They contribute to our nation with the food they raise, the resources they manage, and the environments and heritage they preserve. Award-winning author Linda Hussa offers readers an intimate view into the lives of six diverse ranching families. Photographer Madeleine Graham Blake provides engaging and often moving images that portray each family at work and at play. Chapters on the critical issues facing them, such as grazing rights, water use, and education, set these profiles in a larger context. This is family ranching as it is now, a tracing of how it always was, but made far more complex in modern times. The family ranch in the twenty-first century faces many challenges, from competition with government-subsidized agribusiness corporations to tax laws that encourage development over agriculture and prevent the smooth transfer of land from one generation to the next. By combining their traditions with the tools of modern technology, these people strengthen the ideal of family and give their business a vibrant and viable future. The text and photographs of The Family Ranch will inspire fresh thinking about tradition, values, and responsibility.
Author Bio
Linda Hussa is the author of eight books of prose and poetry, and is a recipient fo the Nevada Writer's Hall of Fame Silver Pen Award. She and her husband ranch in Surprise Valley, near Cedarville, California.

Madeleine Graham Blake is a fine-art photographer. She has taught photography at the Dominican University of California, and currently lives on a homestead ranch next to the Lower Klamath Lake National Wildlife Refuge
Reviews
"Linked images and stories...make this book an important contribution to a more nuanced understanding of our modern American West." -Oregon Historical Quarterly
"Author Linda Hussa demonstrates an impressive eye for detail as she chronicles the challenges and the rewards of modern-day ranching life in The Family Ranch." -American Cowboy
 
...she has drawn well from her own experience to paint a remarkable portrait of contemporary ranch life. One would look far and wide for a more intriguing or thorough treatment." -Annals of Wyoming