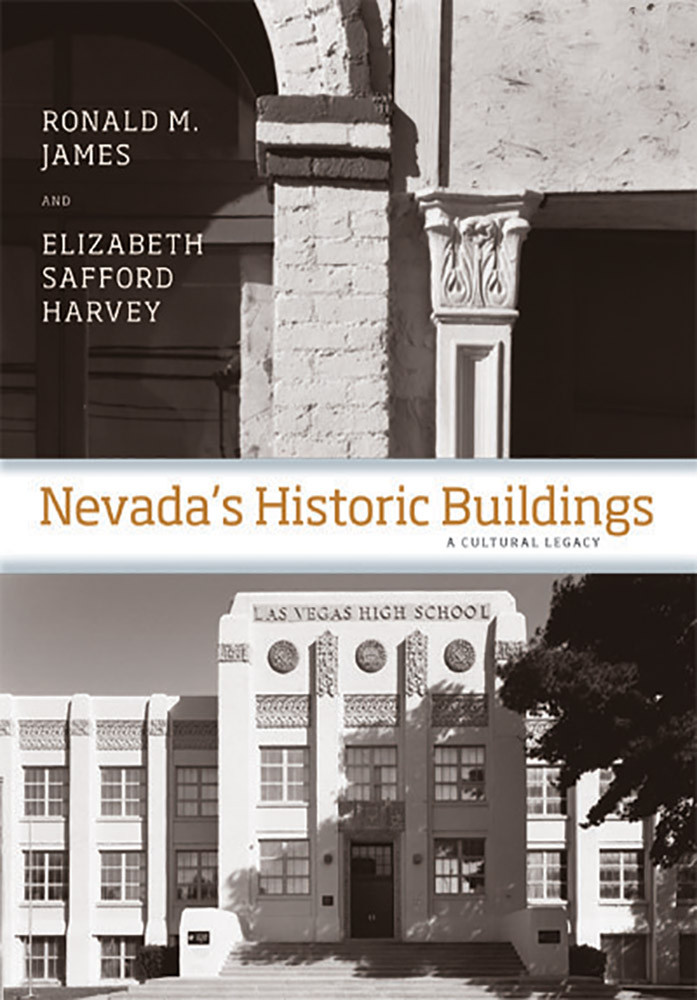 Nevada's Historic BuildingsA Cultural Legacy$24.95
Author:
Ronald M. James
Author:
Elizabeth Harvey
Format: Paper
Pages: 240
ISBN: 9780874177985
Published Date: 2009
In 1991, Nevada's Commission for Cultural Affairs was formed to oversee the preservation of the state's historic buildings and the conversion of the best of them for use as cultural centers. This program has rehabilitated dozens of historic structures valued by their communities for the ways they represent the development of the state and its culture.

Nevada's Historic Buildings highlights ninety of these buildings, describing them in the context of the state's history and the character of the people who created and used them. Here are reminders of mining boomtowns, historic ranches, transportation, the divorce and gaming industries, the New Deal, and the innovation of Las Vegas's post-modern aesthetic. These buildings provide a cross-section of Nevada's rich historic and cultural heritage and their survival offers everyone the experience of touching the past. 
 
Author Bio
Ronald M. James is Nevada's Historic Preservation Officer and author of The Roar and the Silence: A History of Virginia City and the Comstock Lode and Temples of Justice: County Courthouses of Nevada (both from University of Nevada Press), and others.
Elizabeth Safford Harvey teaches history at Merced College. She has worked on Nevada listings for the National Register of Historic Places, conducted interviews for the Comstock Oral History Project, and served as a research consultant for the Nevada Historic Preservation Office.
Reviews
"This is very well-written and useful book. After all, who couldn't love a book that lists an outhouse as a historic structure!" -- Western Historical Quarterly
Western Historical Quarterly