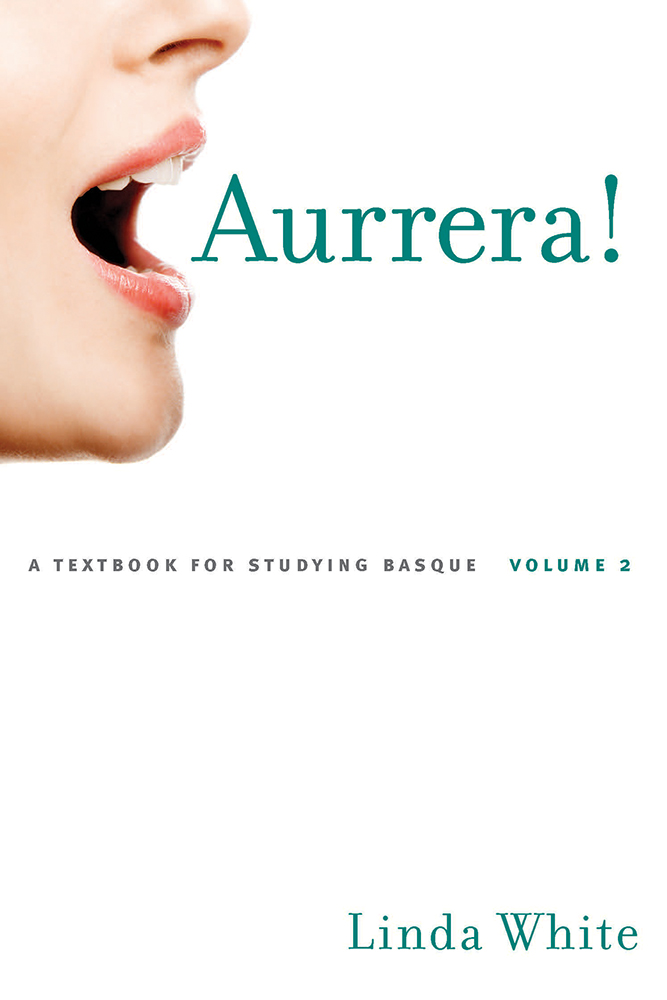 Aurrera!A Textbook for Studying Basque, Volume 2$60.00
Author:
Linda White
Format: Cloth
Pages: 416
ISBN: 9780874177848
Published Date: 2010
Aurrera! is a comprehensive text for beginning-level students who are learning Basque (the Batua form approved by the Academy of the Basque Language) in a classroom setting or on their own. Each chapter introduces elements of grammar and offers students written and spoken exercises, vocabulary, dialogues, and other activities that demonstrate the language in action, plus Basque reading texts that entertain while they illustrate the points of the chapter. The complexities of Basque grammar are explained in clear, easy-to-understand terms, and the dialogues and exercises introduce students to common idioms and the basics of social conversation. Volume 1 covers material for the first two semesters of college-level language-classroom work, and volume 2 covers a third and fourth seme- ster of study, addressing more advanced grammatical structures and introducing additional vocabulary. Aurrera! offers a systematic and engaging approach to teaching Basque in a classroom. In addition, it gives independent learners a sound foundation in the language that will allow them to make their own way in a Basque-speaking environment and to read basic Basque texts.
Author Bio
Linda White is an emerita professor of Basque Studies at the University of Nevada, Reno, where she taught the Basque language for many years. She is the author of several books and the translator of many more from Basque and Spanish.
Reviews
"The relative difficulty of Basque grammar is simply explained in common every day language" –Book News Inc. 2010