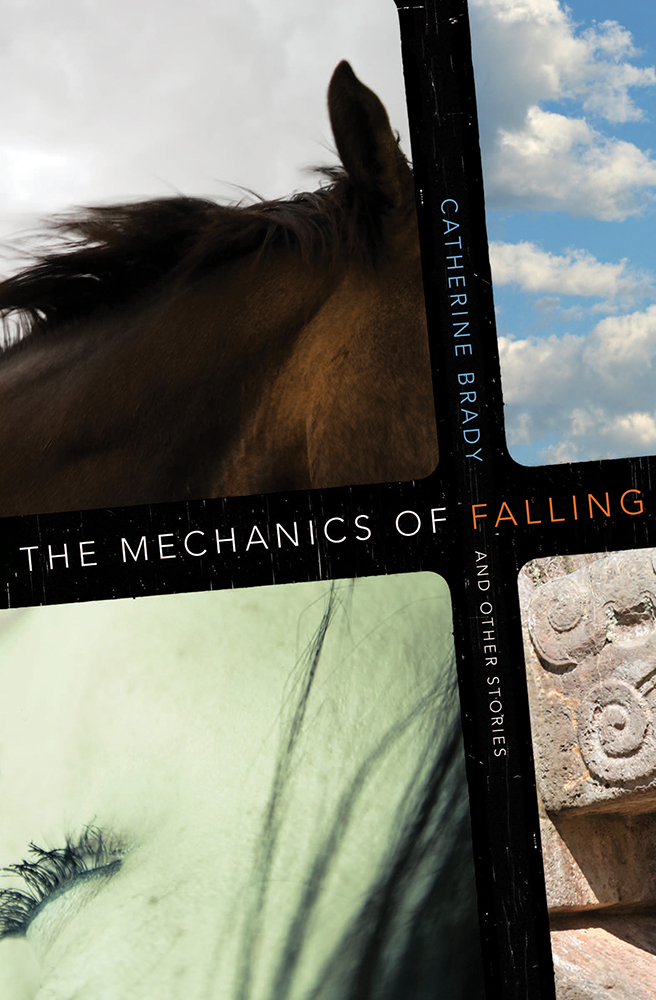 Mechanics of Falling and Other Stories$25.00
Author:
Catherine Brady
Format: Cloth
Pages: 248
ISBN: 9780874177633
Published Date: 2009
The stories in this collection explore those moments when the seemingly fixed coordinates of our lives abruptly give way—when mother love fractures, a faithful husband abandons his family, a conscientious middle-class life implodes, or loyalty demands an excruciating sacrifice. The characters share a fundamental predicament, the struggle to name and embrace some faith that can break their fall. In equal measure, they hunger for and resist this elusive possibility and what it demands of them.The Mechanics of Falling and Other Stories deals with a range of circumstances and relationships, and with characters who must decide what they are willing to risk for the sake of transformation, or for the right to refuse it. The stories trace the effort to traverse the boundaries between one state and another—between conviction and self-doubt, recklessness and despair, resignation and rebellion. And each story propels the reader to imagine what will happen next, to register the unfinished and always precarious quality of every life.
Author Bio
Catherine Brady's short stories have appeared in prominent literary journals and have been anthologized in Best American Short Stories. Her first collection, The End of the Class War, was a finalist for the 1999 Western States Book Award for Fiction, and her second, Curled in the Bed of Love, was co-winner of the 2002 Flannery O'Connor Award for Short Fiction. She is also the author of a biography, Elizabeth Blackburn and the Story of Telomeres: Deciphering the Ends of DNA (2007). She teaches in the MFA in Writing Program at the University of San Francisco. For more information about the author, visit her Website: www.catherinebradyauthor.com.
Reviews
"Brady is an accomplished storyteller." - Pam Houston, author of Cowboys are my Weakness: Stories
 
"The authors Brady puts me most in mind of are good ones: Alice Munro and Andrea Barrett. This book is obviously the work of a writer with full command of her powers." - Christopher Coake, author of We're in Trouble: Stories
 
"Catherine Brady's considerable gifts as a storyteller are on full display in The Mechanics of Falling and Other Stories, a book that reminds me, at every turn, why I love short stories. In eleven taut, intricately woven tales, Brady succeeds in capturing the extraordinary moments of ordinary lives. The stories not only made me feel; they also made me think. This book is full of sentences so wise and surprising, one wants to commit them to memory." - Michelle Richmond, author of The Year of Fog
 
"Brady's leads are likable and idiosyncratic, and her insight into their unstable lives will keep readers swaying between a sense of comfort and loss." - Publishers Weekly
 
"...just as in life, Brady's adept narratives do not offer neat conclusions but, rather, glimmers of the unknown." - Booklist
 
"Brady is a strong, important voice and an accomplished practitioner of the short-story form. This is a collection to be read, savored, and reread." - Magill's Literary Annual 2010