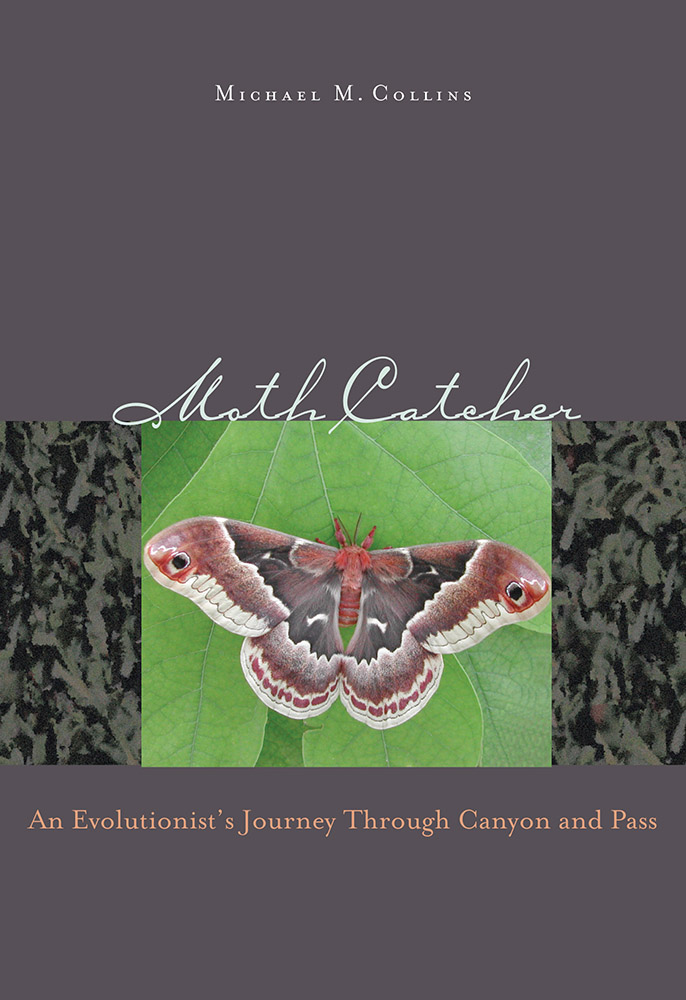 Moth CatcherAn Evolutionist'S Journey Through Canyon And Pass$18.95
Author:
Michael M. Collins
Format: Paper
Pages: 200
ISBN: 9780874177350
Published Date: 2007
The memoir of a scientist and the wild silk moths he studiesBiologist Michael Collins has been studying wild silk moths since he was a boy. This family — which includes the largest and most colorful of the North American moths — led Collins into a long career as a scientist, and has provided him with significant insights into the process by which new species evolve. Moth Catcher is Collins's engaging account of his development as a scientist and of his groundbreaking research. The canyon and pass environments of the American West offer a setting in which, since the last Ice Age, organisms have adapted to new surroundings and where many have formed new species. Collins has discovered in the Sierra Nevada that geneticists call a "hybrid zone" where two species interbreed. This hybrid zone is unusual because both sexes are fertile, unlike lab-bred hybrids between the same silk moth species. Collins explains how such hybrid populations serve as laboratories in nature where the process of speciation can be observed and studied. This book offers a fascinating view into the work of a field scientist and the ways that evolution continues to operate around us. Collins's colorful accounts of his fieldwork will delight any reader who loves the outdoors and is captivated by the diversity and interrelations of the life forms found there. And his passion for his research and the fragile, exquisite creatures that he studies will inspire a new appreciation of the wonders of the natural world and the myriad life forms that occupy it.
Author Bio
Michael M. Collins is a scientific research associate in the section of Invertebrate Zoology at the Carnegie Museum of Natural History in Pittsburgh. He is a coauthor of Wild Silk Moths of North America and has published widely in the fields of natural hybridization and speciation. He lives in Nevada City, California.
Reviews
"This book is a primer on the biography of the western United States and the history of modern species concepts thinly veiled under the auspices of an autobiography. Collins's passion for natural history exudes from every page. . . . I view this work as similar to E. O. Wilson's Naturalist or other books in which the study of science is interwoven with autobiographic aspects of the author's life." —John Brown, Smithsonian Institution
 
"This book is a compelling and delightful read, instructional on a part of evolutionary biology too little known or discussed." —Robert Michael Pyle
 
"Accessible to readers of all backgrounds, Moth Catcher is as highly recommended to the lay person with a budding interest in natural science as it is to professionals curious to hear a firsthand account of fieldwork and its astonishing results." - The Midwest Book Review

 
"Mike's story is an enjoyable and informative addition to this lore." - Journal of the Lepidopterists' Society