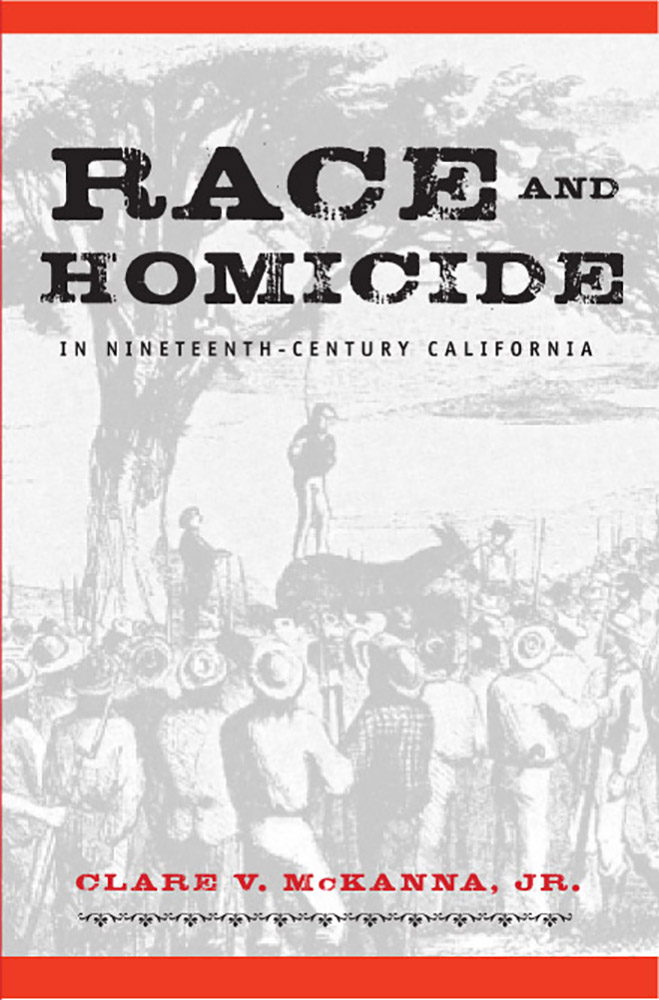 Race And Homicide In Nineteenth-Century California$17.95
Author:
Clare V. McKanna
Format: Paper
Pages: 168
ISBN: 9780874177282
Published Date: 2007
Nineteenth-century California was a society in turmoil, with a rapidly growing population, booming mining camps, insufficient or nonexistent law-enforcement personnel, and a large number of ethnic groups with differing attitudes toward law and personal honor. Violence, including murder, was common, and legal responses varied broadly. Available now for the first time in paperback, Race and Homicide in Nineteenth-Century California examines coroners' inquest reports, court case files, prison registers, and other primary and printed sources to analyze patterns of homicide and the state's embryonic justice system. Author Clare V. McKanna discovers that the nature of crimes varied with the ethnicity of perpetrators and victims, as did the conduct and results of trials and sentencing patterns. He presents specific case studies and a vivid portrait of an unruly society in flux. Enhanced with testimony from contemporary sources and illustrated with period photographs, this study richly portrays a frontier society where the law was neither omnipotent nor impartial.
Author Bio
Clare V. McKanna, Jr., is the author of Homicide, Race, and Justice in the American West; The Trial of Indian Joe; and White Justice in Arizona: Apache Murder Trials in the Nineteenth Century. He is a lecturer in the departments of history and American Indian studies at San Diego State University.
Reviews
"Race and Homicide in Nineteenth-Century California is a significant contribution in the field. It is based on exhaustive research, careful analysis, and apt interpretation of the data. Most importantly, the American Indian, usually invisible in scholarly work on the criminal justice system, is visible, prominent, and important in the analysis." —Gordon Bakken, editor of Racial Encounters in the Multi-Cultural West
 
"Many books have emphasized the legalized violence against minorities in the late gold-rush era, but no one has tried to do what Clare V. McKanna Jr. has managed. In looking at almost a fifty year period, comparing data, counting cases, and examining outcomes, his work has put homicide among various groups into perspective and will be the standard by which other studies are judged." —Martin Ridge, co-author of Westward Expansion