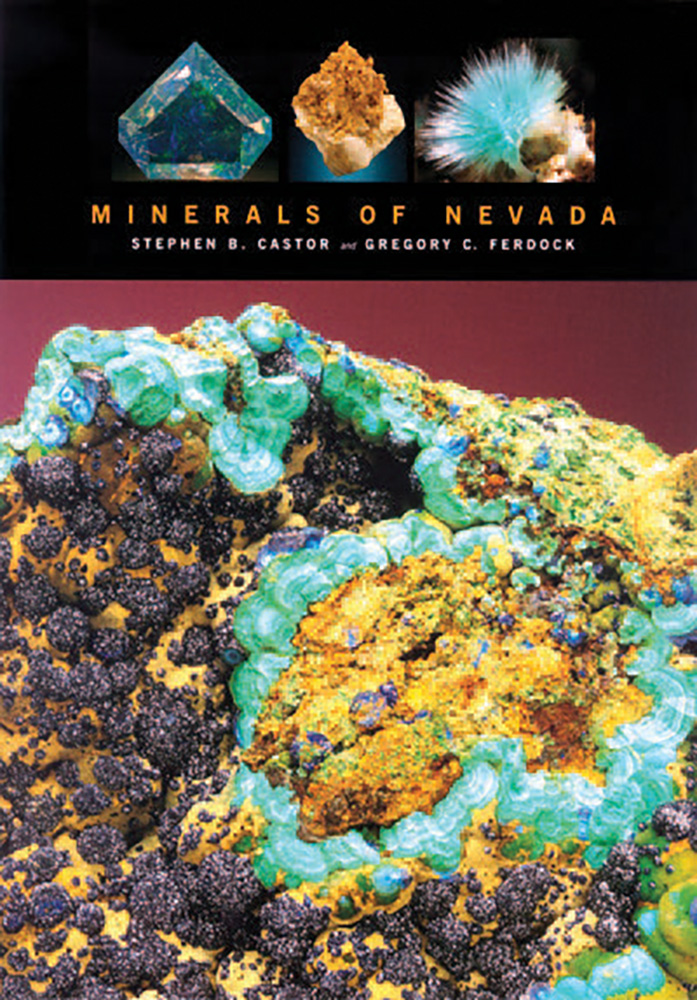 Minerals Of Nevada$75.00
Author:
Stephen B. Castor
Author:
Gregory C. Ferdock
Format: Cloth
Pages: 560
ISBN: 9780874175400
Published Date: 2003
Nevada has an extraordinary diversity of minerals, some of them unique to the state and some the focus of human exploitation for millennia. Minerals of Nevada is the first synoptic catalog of Nevada minerals, listing every mineral found in the state along with the places where they occur. The book includes the geologic history of the state, the history of mining in Nevada, descriptions of significant mineral deposits and mining districts, maps, and an album of striking color photographs of rare and important minerals.
Author Bio
Stephen B. Castor is a retired research scientist from the Nevada Bureau of Mines and Geology, where he worked for more than twenty years, mostly on studies of mineral deposits. Since retirement, he has consulted on uranium, zinc, rare earth, and lithium deposits.
Gregory C. Ferdock is the owner of CGF Geological Resources and a consulting mineralogist and economic geologist.
Reviews
"At last, Nevada's rich mineral heritage has been documented in the single, superb volume, Minerals of Nevada. . . . It's a book made to order for anyone interested in Nevada's minerals and mining history." -- Rock and Gem
"The long-awaited Minerals of Nevada is now available and is clearly a fine, comprehensive treatment of one of our most important mineral-producing states. . . . This exceptional book . . . is an absolute requirement for the library of anyone interested in geographic mineralogy or the mineral occurrences of the Great State of Nevada." -- Media Reviews
"I highly recommend this book to anyone who is interested in minerals and mineral deposits in Nevada. The color photos provide striking images of many minerals that the average collector is unlikely ever to see except by visiting multiple museums. The exhaustive listing of minerals, their chemical formulas, and their generalized parageneses are bound to educate most users and stimulate their curiosity." -- Economic History