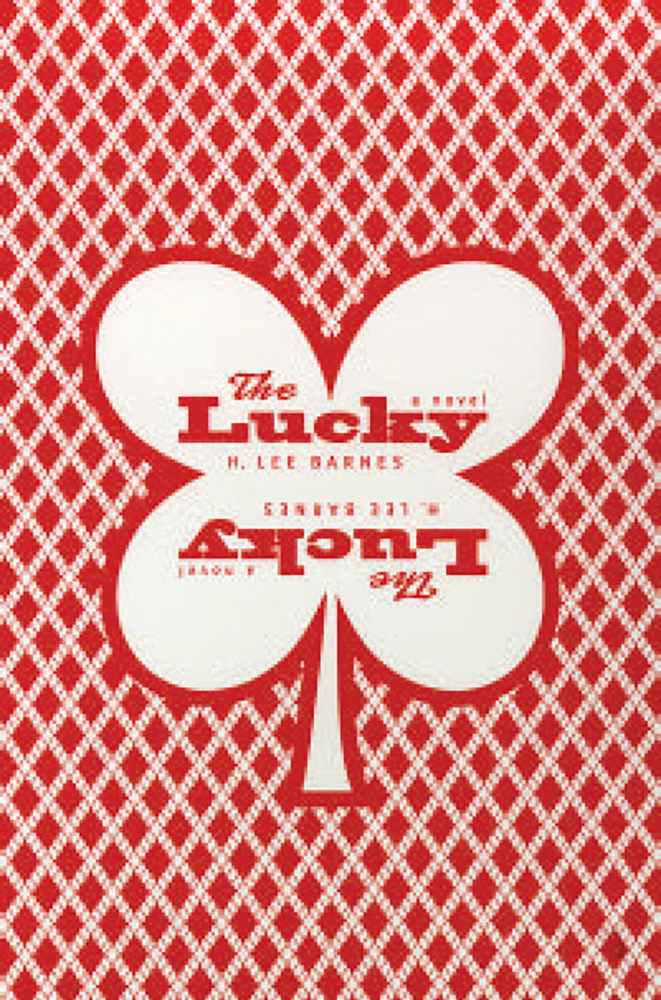 Lucky(A Novel)$22.00
Author:
H. Lee Barnes
Format: Paper
Pages: 416
ISBN: 9780874175394
Published Date: 2003
Unfolding from the bygone era of 1950s Las Vegas through the turbulent decades that followed, this epic novel examines the universal search for identity and reward in a world where the good life always seems out of reach. The streets of early Las Vegas are a tough place for a boy to grow up. Pete Elkins is fatherless, living in a cramped apartment with his mother, a party-girl with a penchant for falling in love with the wrong kind of man; and his older sister, who has grown up too fast from trying to parent both her brother and their reckless mother. Pete is headed for serious trouble when he is befriended by Willy Bobbins, a casino owner with a murky past and even murkier business practices. But Willy is also deeply compassionate and wise, and he soon becomes a surrogate father for the lonely Pete. Gradually, Pete becomes involved with Willy's troubled family and comes to know both the scope of his mentor's power and the depth of his vulnerabilities. 
Author Bio
H. Lee Barnes, a native Westerner born in Idaho and reared in five Western states, resides in Southern Nevada where he teaches English and creative writing to college students. He has received many honors for his writing, including the Willamette Fiction Award and the Arizona Authors Association Fiction Award. 
Reviews
"The Lucky is a high voltage story with excellent characters and something to say." —Les Standiford, author of Havana Run 
"H. Lee Barnes's impressive novel The Lucky . . . is a Great Gatsby of the contemporary West." —Cheryll Glotfelty, Western American Literature, Fall 2004 
"The Lucky captures the look and feel of Las Vegas in the sixties and seventies. The book is a treat for those who lived here then and an eye-opener for those who've moved here since. It's also a vivid introduction for non-locals who are ready to trade in their stereotypes for a truer picture." —Megan Edwards, Living Las Vegas, 2004 
"Entertaining and thought-provoking, darkly humorous and ultimately tragic, The Lucky is a compelling read from one of the best new voices in contemporary Western fiction." —Richard Harris, Southwest BookViews, Winter 2004 
"The Lucky is far broader in scope than its 400-odd pages would lead us to expect. The story follows narrator Pete Elkins—petty thief, busboy, student, ranch hand, casino dealer, grunt—through his teens and early 20s, from his arrival in Las Vegas as a fatherless kid to Vietnam and back. But while the book covers a significant arc of Pete's life, it's not wholly his story; like the narrators of Fitzgerald or Conrad or Didion, he's a witness as well, decoding human nature by examining it in its human defect." —John Ziebell, Las Vegas Mercury, September 4-10, 2003 
"If you ever wondered how Oliver Twist might read if Ernest Hemingway rewrote it with a mid-20th century Las Vegas setting, The Lucky will satisfy your curiosity." —Jarret Keene, Las Vegas CityLife, September 25, 2003