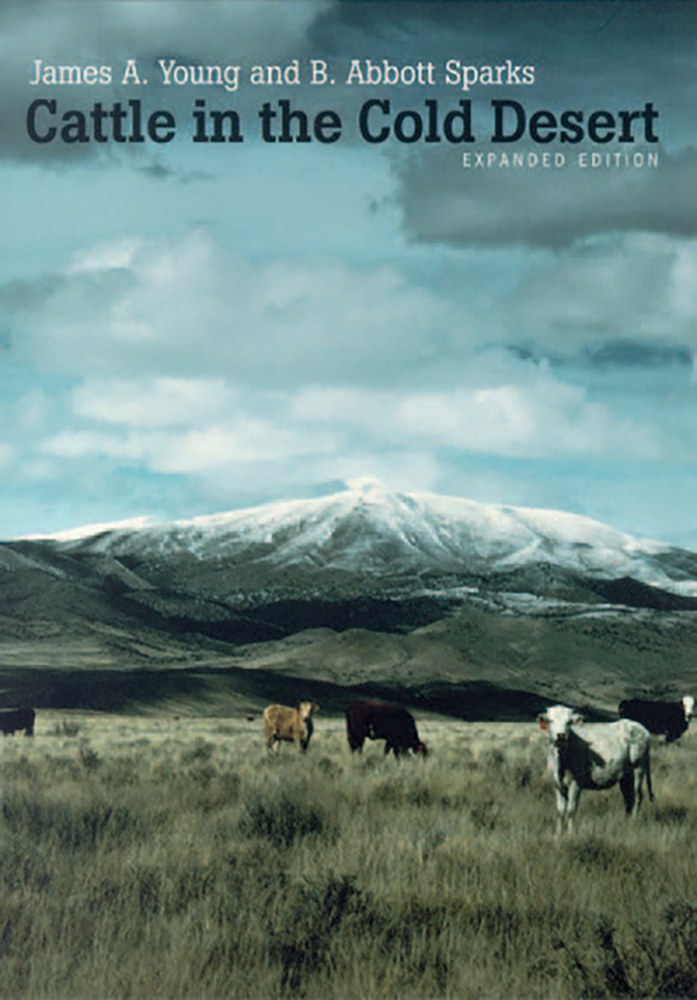 Cattle In The Cold Desert, Expanded Edition$24.95
Author:
James A. Young
Author:
B. Abbott Sparks
Format: Paper
Pages: 336
ISBN: 9780874175035
Published Date: 2002
A sophisticated ecological analysis of ranching in northern Nevada featuring a new chapter and new epilogue by the authors.First published in 1985, Cattle in the Cold Desert has become a classic in the environmental history of the Great Basin, brilliantly combining a lively account of the development of the Great Basin grazing industry with a detailed scientific discussion of the ecology of its sagebrush/grassland plant communities. The volume traces the history of white settlement in the Great Basin from about 1860, along with the arrival of herds of cattle and sheep to exploit the forage resources of a pristine environment and, through the history of John Sparks, a pioneer cattleman, illustrates how the herdsmen interacted with the sagebrush/grasslands of the cold desert West. As the story unfolds on two levels—that of the herdsmen adapting their livelihood to the challenging conditions of the Great Basin's scanty forage, aridity, and fierce winters, and that of the fragile ecology of the desert plant communities responding to the presence of huge herds of livestock—we see the results of a grand experiment initiated by men willing to venture beyond the limits of accepted environmental potential to settle the Great Basin, as well as the often ruinous consequences of the introduction of domestic livestock into the plant communities of the region. The result is a remarkably balanced and insightful discussion of the grazing industry in the Intermountain West. This new paperback edition includes an additional chapter that addresses the impact of wild mustangs on the Great Basin rangelands, and an epilogue that discusses changes in rangeland management and in rangeland conditions, especially the impact of recent wildfires. As concern over the future of the Great Basin's unique rangeland environment and its principal agricultural industry grows, Cattle in the Cold Desert remains essential reading for everyone who cares about this underappreciated region of the American West.
Author Bio
James A. Young has spent more than thirty years in Nevada devising methods to maintain and preserve the soils and plant communities that constitute the rangelands in the Great Basin. He is senior research scientist for the USDA Agriculture Research Service, exotic and invasive weeds research unit.
B. Abbott Sparks is the great-nephew of John Sparks, whose life is chronicled in Cattle in the Cold Desert. B. Abbott Sparks is a retired publishing executive, who continues to devote time to numerous and wide-ranging literary projects.
Reviews
"Cattle in the Cold Desert is a sophisticated ecological analysis of ranching in northern Nevada and perhaps the finest interdisciplinary study ever done on the range-cattle industry." —Terry G. Jordan, author of North American Cattle-Ranching Frontiers
 
"Cattle in the Cold Desert belongs on the bookshelf of anyone interested in ranching, Great Basin history, or environmental history." —Kevin Sweeney, Journal of the West, October 2004