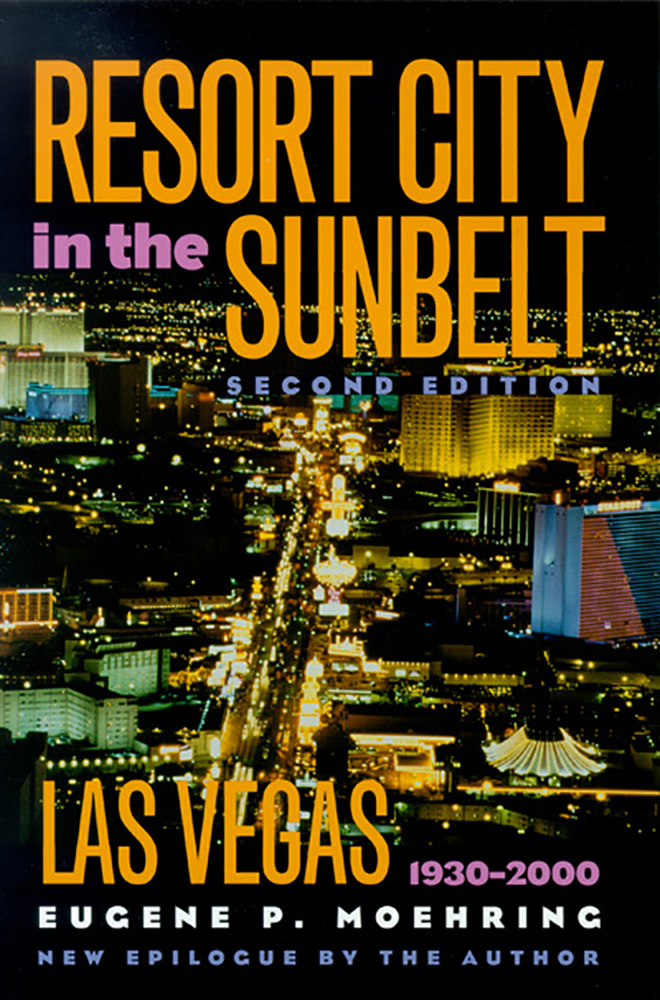 Resort City In The Sunbelt, Second EditionLas Vegas, 1930-2000$21.95
Author:
Eugene P. Moehring
Format: Paper
Pages: 360
ISBN: 9780874173567
Published Date: 2000
            Resort City in the Sunbelt is a non-sensationalistic, scholarly account of Las Vegas from the building of the Hoover Dam to the construction of the MGM Grand Hotel. Historian Eugene Moehring provides a balanced view of the city's urban development. Although a unique city in many ways, Las Vegas has displayed characteristics common to other sunbelt cities across the western United States—including underfunded social services, low-density urbanization with a heavy reliance upon automobiles, a sluggish response to problems within minority communities, a preference for efficient, business-like government, and a mania for low taxes. The gaming and resort aspects are fully considered, but Moehring emphasizes the city as part of the continually expanding sunbelt.
            From this important study, historians will conclude that, despite some of its unusual traits, Las Vegas is much like other western cities and therefore deserves recognition as one of the fastest-growing centers in postwar America.
In a new and expanded epilogue to this edition, Moehring looks at the major events of the three decades leading up to 2000 and their underpinnings.
Author Bio
Eugene Moehring is a professor of history and chair of the history department at the University of Nevada, Las Vegas. He received his Ph.D. in 1976 from the City University of New York and his B.A. (1968) and M.A. (1970) in history from Queens College. A specialist in urban history, he also taught courses in business history, the U.S. since 1920, Nevada history, and the history of science.
Reviews
"Eugene P. Moehring is, perhaps, one of the most capable individuals active in the field of urban history. . . . While there are many more exciting accounts of Las Vegas, there are none more important than this for a serious Western or urban historian." —Journal of the West, October 1991
"Although the city has enjoyed increasing prosperity, Moehring worries that the economy has been built around one basic industry, tourism, which could make it vulnerable in the future. But looking back from 2000, probably no other city in the United States has had such a spectacular rise as Las Vegas, and it makes for a spectacular story that he tells well." —Journal of the West, Winter 2002