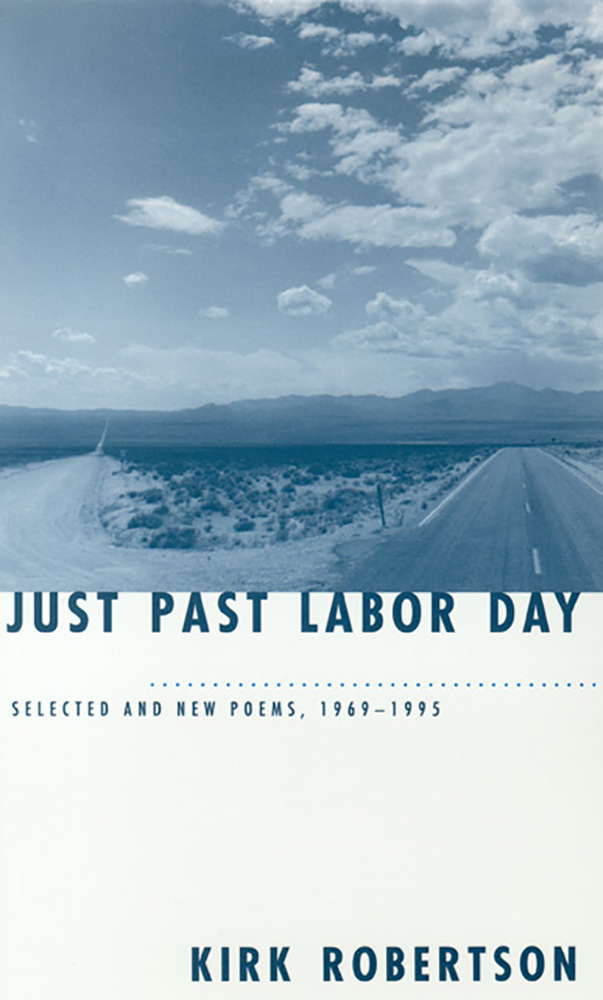 Just Past Labor DaySelected And New Poems, 1969-1995$16.00
Author:
Kirk Robertson
Format: Paper
Pages: 336
ISBN: 9780874172843
Published Date: 1996
Kirk Robertson, according to critic William Kittredge, is "one of those writers we listen to with gratitude." He is also one of Nevada's best-known poets, and rightly so, because his lean verses powerfully express the realities of life in the modern West—its irony, disconnection, sadness, and relentless quest for meaning and a sense of place.
Robertson's view is as vast as the landscape itself, and his voice echoes the place—laconic, authentic, rich in irony and the quiet strength of solitary men, full of the harshness and austere power of the High Desert.
This collection incorporates poems selected from Robertson's large and prolific oeuvre with a generous gathering of recent, hitherto uncollected work. In reading these poems, we understand why Robertson has won his far-flung reputation. He is distinctly a poet of Nevada, of the West, but his poems help us locate ourselves, wherever we are.
Author Bio
Kirk Robertson
 is program director for the 
Churchill Arts Council
. He was inducted into the Nevada Writers Hall of Fame in 1994 and is the author of over eighteen poetry books. He is the editor of 
neon: Artcetera from the Nevada State Council on the Arts
 and lives in Fallon, Nevada.
Reviews
"Just Past Labor Day not only illustrates his development as an artist but also reminds readers that Nevada's loneliest roads are found in the heart and not the highway." -Reno Gazette Journal
 
"These poems go to the heart of the matter, privately but unabashedly. The urgent task now is finding once more our home among the elements. Kirk Robertson's poems show how it's done, in the light and wind of the desert, and in the weather of his own feelings." -Andrei Codrescu, author of Bibliodeath