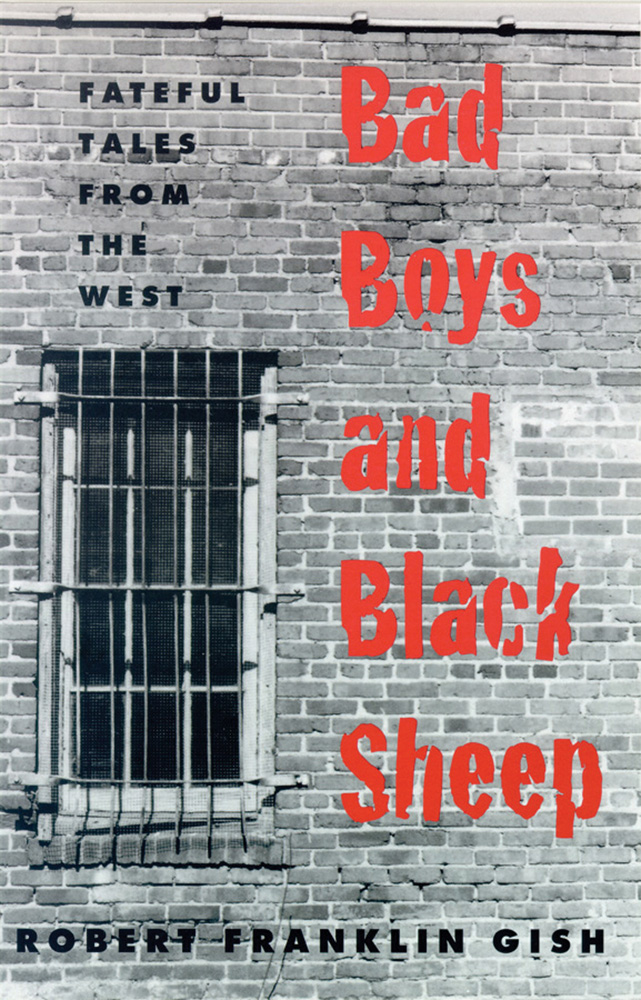 Bad Boys And Black SheepFateful Tales From The West$15.00
Author:
Robert Franklin Gish
Format: Paper
Pages: 200
ISBN: 9780874172805
Published Date: 1996
In this multicultural collection of ten short stories, Gish moves through settings as diverse as the contemporary California coast and the ghost-haunted hills of Oklahoma Indian Territory, exploring the complex intersections between myth and personal choice, intentional mischief and fate-driven misadventure. His "bad boys" and "black sheep" are men of all ages and backgrounds who come to a crucial moment of existence when they must confront the consequences of their past. Gish is a master at evoking the cultural diversity of the West and the spirit of the people who live there—men who fecklessly believe themselves in easy control of their destiny, but who discover that their ordinary existence contains unexpected elements of mystery and terror, and that both love and hatred possess power that reaches beyond the present and across generations.
Author Bio
Robert F. Gish is the author of nearly twenty works of fiction, memoir, folktales, literary biographies and numerous monographs and essays on the literature, history, and culture of the American Southwest. His short story collections include Bad Boys and Black Sheep (1996) and First Horses (1993). He taught at the University of Northern Iowa from 1967-1991, where he was University Distinguished Scholar and Professor of English. He served as Director of Ethnic Studies and Professor of English and Ethnic Studies at California Polytechnic State University in San Luis Obispo from 1991-2001. He holds B.A., M.A., and Ph.D. in English and American Studies from the University of New Mexico. He is the recipient of the Erna Fergusson Distinguished Alumni Award from UNM. Of Cherokee-Anglo American descent, Gish is a member of the Cherokee Nation of Oklahoma, Pen West, the Authors Guild, and the Screen Actors Guild. He lives with his wife, Judith, in Albuquerque, New Mexico. .
Reviews
"This is a . . . book that is difficult to put down. . . . Most of the characters . . . live far from paradise, in a land peopled by odd characters who won't fade quickly from the reader's memory."—Lynn Cline, Santa Fe New Mexican
"Gish's stories reveal his profound understanding of the power of the land and of history in shaping the individual's destiny. Just as forcibly, they show his acute–and unsentimental–perceptions of human nature and behavior."—Tom Pilkington, Dallas Morning News