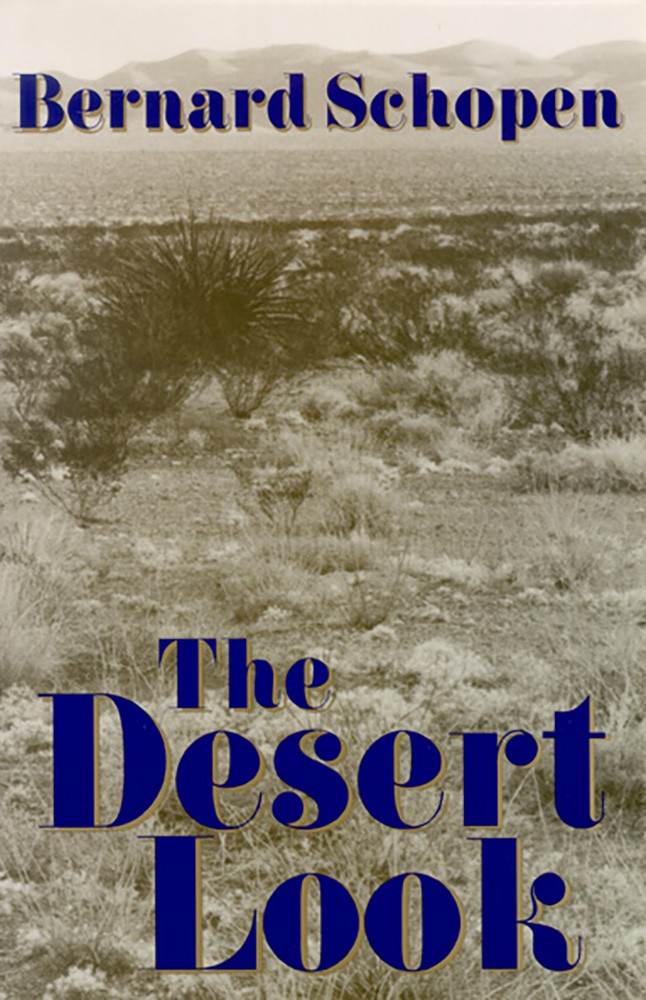 Desert Look$18.00
Author:
Bernard Schopen
Format: Paper
Pages: 272
ISBN: 9780874172591
Published Date: 1995
Reno private investigator Jack Ross has been in the desert for six months when his respite is interrupted by television reporter Miranda Santee. She need's Jack help to solve a story. Miranda has an old photograph of two Las Vegas showgirls who allegedly robbed a mobster of one million dollars thirty years earlier. One of the women is dead, the other missing. Only one piece of the story can pull Ross out of the desert—the dead showgirl was his mother. Now, the man who always believed his mother's death was an accident must find out if she was murdered.
Author Bio
Bernard Schopen is the author of three Jack Ross novels, as well as a study of the novels of Ross Macdonald. Born in Deadwood, South Dakota, he attended Black Hills State College, the University of Washington, and the University of Nevada, Reno. He is a lecturer of humanities in the Core Humanities Program at the University of Nevada.
Reviews
"The style is as spare as the Nevada landscape, whose desert and mountains are nicely described. For readers who revel in noir mystery (and can match Jack's patience in ferreting out facts), Schopen's latest will satisfy." —Publishers Weekly
 
"This is a brave and unusual book, more textured than most mysteries, more concerned with visions and myths than straightforward seek-and-solve." —Booklist