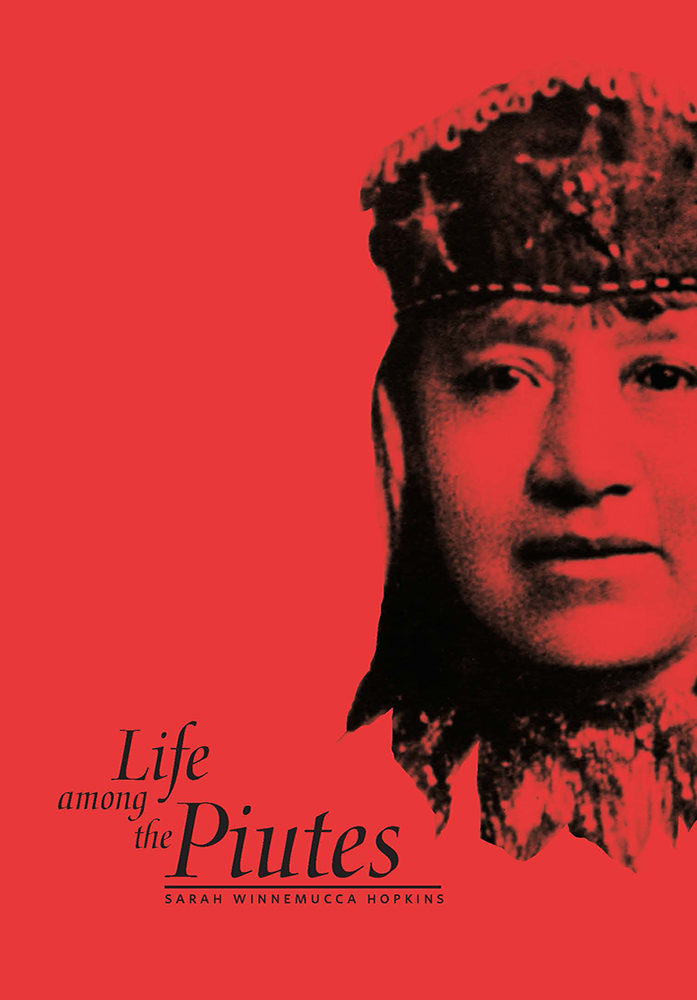 Life Among The PiutesTheir Wrongs And Claims$19.95
Author:
Sarah Winnemucca Hopkins
Format: Paper
Pages: 272
ISBN: 9780874172522
Published Date: 1994
This autobiographical work was written by one of the country's most well-known Native American women, Sarah Winnemucca. She was a Paiute princess and a major figure in the history of Nevada; her tribe still resides primarily in the state. Life Among the Piutes deals with Winnemucca's life and the plight of the Paiute Indians. Life Among the Piutes is Winnemucca's powerful legacy to both white and Paiute cultures. Following the oral tradition of Native American people, she reaches out to readers with a deeply personal appeal for understanding. She also records historical events from a unique perspective. She managed to record the Native American viewpoint of whites settling the West, told in a language that was not her own and by a woman during the time when even white women were not allowed to vote. Sarah Winnemucca dedicated her life to improving the living and social conditions for her people. She gave more than 400 speeches across the United States and Europe to gain support for the Paiutes. She died of tuberculosis in 1891. Life Among the Piutes was originally published in 1883.
Author Bio
Sarah Winnemucca (1844?-1891), a granddaughter of Paiute Chief Truckee and daughter of Chief Winnemucca, was born in the Humboldt River-Pyramid Lake region at a time of great change for the Northern Paiute Nation.
Her experiences with the U.S. Government, losing relatives during the 1878 Bannock War, and the forced relocation of the Northern Paiute people to various reservations compelled Winnemucca to give more than 400 speeches to gain support for the Paiutes.
In 1993, Winnemucca was inducted into the Nevada Writers Hall of Fame. In 1994, she was inducted into the National Women's Hall of Fame in Seneca Falls, New York.
Reviews
"This book doesn't go away. It can haunt for weeks, with images of Paiutes charming antelope into a circle, a federal agent knocking a little boy to the ground, or Paiute women amazed at a small government issue of calico and unbleached muslin." —Reno News and Review

"For students of Western American history, this book is invaluable. Rarely do we have firsthand accounts of events of such importance; even more rarely are these accounts written by Native Americans who participated in them; and, still rarer are the accounts written by Native American women." —Journal of the West