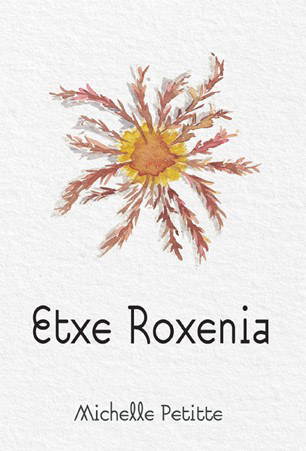 Etxe Roxenia$20.00
Author:
Michelle Petitte
Format: Paper
Pages:
ISBN: 9781949805154
Published Date: 2019
The life story of Arroxa Caminoa Bidegain, a young Basque girl born in 1864. She grew up in the enclave of Bosate, Spain; her father was the town miller. A serious childhood injury set Arroxa's life on an unexpected path, one that would require strength of heart and spirit. The story is told against the backdrop of the beautiful Pyrenean mountains, the humble sheep herding community of Bozarte, and the rich cultural traditions of the Basque people.
Author Bio
Michelle Petitte grew up in southern California where she attended Basque picnics and listened to a lifetime of stories told by her Amatxi lina. During a visit to the Pays Basque as a young girl, Michelle felt the pull of the culture and its people. Now she is writing Lina's stories, combining her memories, her mother's notes, interviews with family and friends, and research on Basque culture and history. The stories begin herre, with Arroxa, Michelle's great grandmother.
Reviews