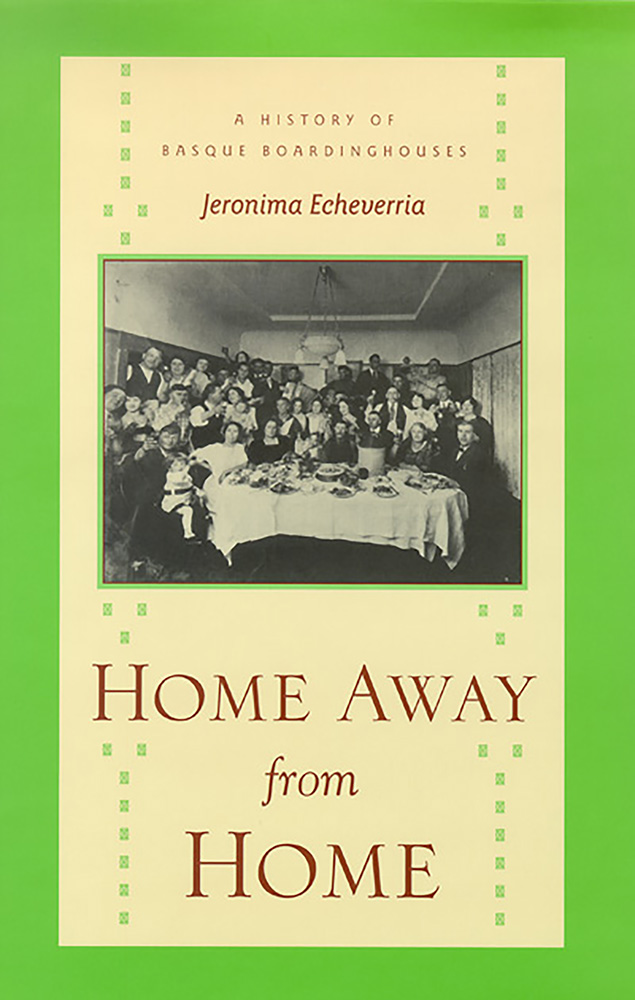 Home Away From HomeA History of Basque Boardinghouses$34.95
Author:
Jeronima Echeverria
Format: Paper
Pages: 376
ISBN: 9781948908528
Published Date: 2021
In this meticulously researched study of Basque boardinghouses in the United States, Jeronima Echeverria offers a compelling history of the institution that most deeply shaped Basque immigrant life and served as the center of Basque communities throughout the West. She weaves into her narrative the stories of the boarding house owners and operators and the ways they made their establishments a home away from home for their fellow compatriots, as well as the stories of the young Basques who left the security of their beloved homeland to find work in the United States.
Author Bio
Jeronima Echeverria is Associate Dean of the School of Social Sciences and Professor of History at California State University, Fresno. Among her fondest childhood memories are the southern California sheep ranch where she grew up, the Spanish Basque parents who raised her there, and the ethnic boardinghouses she visited with her family on Sundays and special occasions.
Reviews