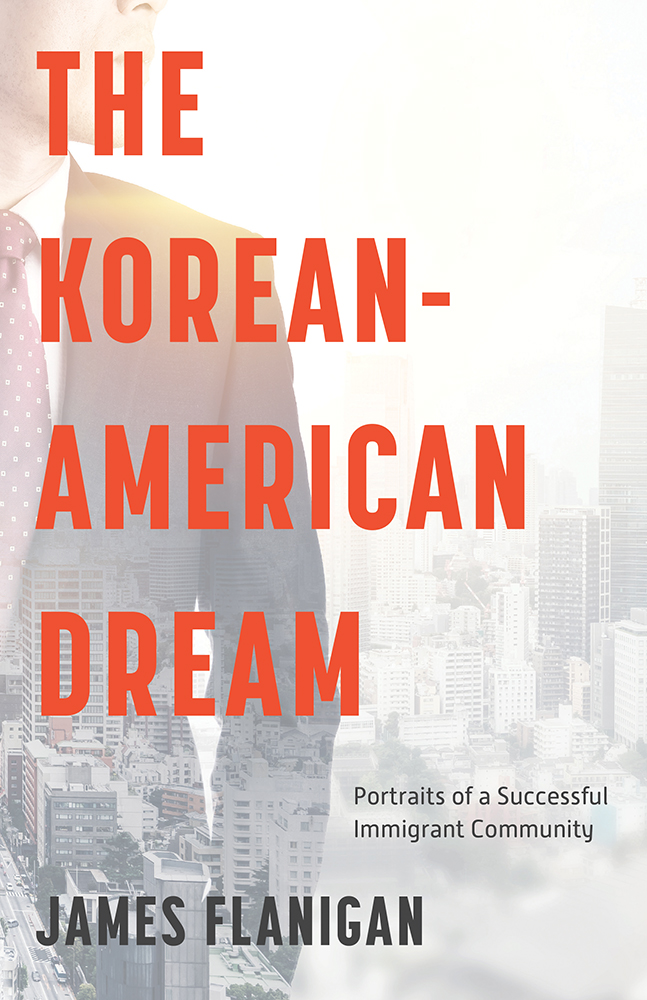 Korean-American DreamPortraits of a Successful Immigrant Community$22.95
Author:
James Flanigan
Format: Paper
Pages: 168
ISBN: 9781943859856
Published Date: 2018
Chairman Yang Ho Cho, head of Korean Air and Hanjin, talks of Los Angeles as a "microcosm of the United States—a land built of immigrants who want to do one thing: improve their lives."

In The Korean-American Dream, respected and distinguished business journalist James Flanigan uncovers the struggles and contributions of the people who have made Los Angeles the largest Korean city outside of Seoul.

This intimate account illustrates how Korean immigrants have preserved their culture and history as well as adapted to the American culture of E Pluribus Unum, the radical promise of "out of many, one." Flanigan shows how Los Angeles emerged as a capital of the Asia Pacific region.
At less than 2 million, Korean Americans are a relatively small group compared to new Americans from China, the Philippines, and India. But with energy and drive, they are building landmarks in New York as well as L.A., lobbying for causes in Washington, founding businesses, heading universities and hospitals, and holding public office in all parts of the U.S.

Flanigan's compelling narrative told largely through personal interviews provides a front-row seat to the economic, business, and cultural developments of the Korean American Community. At a time of spirited debate about immigration, their energy and ambition serve as a ringing reminder of the promise of the American mosaic.
Author Bio
James Flanigan, a business columnist for more than 50 years, has covered national and international business and economics for the Los Angeles Times, New York Times, and other publications. Over nearly two decades with Forbes Magazine, he served as bureau chief in Washington, Los Angeles, London, and Houston, before becoming assistant managing editor in New York. His work has won numerous awards, including the Gerald Loeb Lifetime Achievement Award for Distinguished Business and Financial Journalism and the John Hancock Award for Excellence in Business Journalism. He currently lives in Southern California.
Reviews
"A timely, compelling book about one of the most inspiring American immigrant success stories ever. Korean newcomers to our shores have contributed mightily to the economic vibrancy of every area—most especially Los Angeles—where they have put down roots."
Steve Forbes, Chairman & Editor-in-Chief, Forbes Media
"Flanigan sheds light on a key building block of what's next in America—an ethnic community where a work ethic born of reconstruction in their homeland has combined with a reverence for education and access to capital forged amid a diaspora. The result has been a powerful effect across the United States."
Jerry Sullivan, editor, Los Angeles Business Journal
"Korean Americans like my parents left their country behind to pursue a dream...not just for themselves but for their children. This terrific book by Jim Flanigan lifts up our community's dreams, as well as our challenges, and embeds them squarely into the story of America."
 
Sam Yoon, Executive Director, Council of Korean Americans