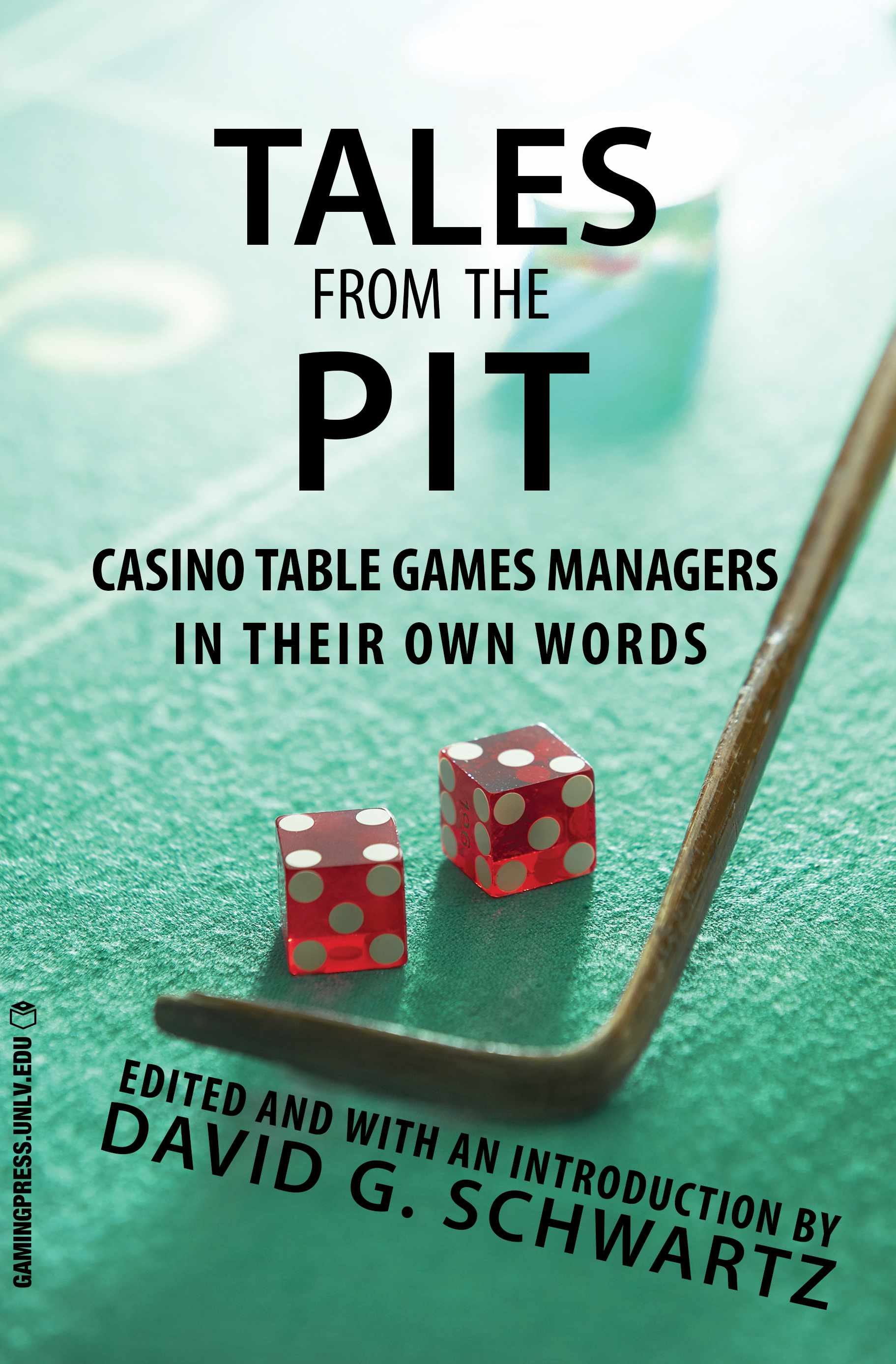 Tales from the PitCasino Table Games Managers in Their Own Words$23.00
Editor:
David G. Schwartz
Format: Paper
Pages: 300
ISBN: 9781939546098
Published Date: 2016
In 2015, the University of Nevada, Las Vegas's Center for Gaming Research received a grant from the UNLV University Libraries Advisory Board that enabled it to undertake an oral history project intended to capture the stories of table games managers, including both those currently working in the field and those who have retired.
Drawn from these interviews, Tales from the Pit provides an overview of how the interviewees felt about a variety of topics, ranging from their experiences breaking in as new dealers to their transitions to management and the changes the industry has seen over their careers. The current and former managers speak candidly about the owners, bosses, dealers, and players who made each day challenging.
Author Bio
David G. Schwartz, the Director of the Center for Gaming Research and instructor at the University of Nevada, Las Vegas, studies gambling and casinos, Las Vegas, tourism, and games. Schwartz has written several books, including Grandissimo: The First Emperor of Las Vegas, Roll the Bones: The History of Gambling, and Boardwalk Playground: The Making, Unmaking, & Remaking of Atlantic City. He has been extensively quoted in the media and featured in television programs.
Born in Atlantic City, New Jersey, Schwartz earned his bachelor's degree (a double major in anthropology and history) as well as his master's degree from the University of Pennsylvania before receiving his doctorate in US History from UCLA. 
Reviews
They told me that if you were a dice dealer, you could have a job for the rest of your life, which still pretty much holds true today. We're always looking for good dice dealers.
Dave Torres
You know what, it's funny because you see the old stuff come back from the past. We had some guy bending face cards the other day. We let him bend up the whole deck, then changed the cards on him. He got up and left. And, you see the same stuff.
Russell Terbeek
And I wore glasses, I looked like a little school teacher...and it took me a good year and a half before I totally felt comfortable, and if someone called me a name or became argumentative or took a shot or anything like that, I would keep my mouth shut and deal my game.
I was only there [at a private New York city card club] for about six months, and looking back, it was fairly run-of-the-mill. Nobody blazed in with weapons or guns blazing, nothing like that. There wasn't knock three times, give us the password—nothing like that. I mean, there was the old camera, you had to show yourself to get in, but that was it. It was about as nondescript as it got.
I came back to Vegas, and four days later, I was working back at the Fremont Hotel. And I worked for Fremont from 1977 to 1979....Frank Rosenthal and Anthony Spilotro were all part of that scene...back in those days, that's the way it was.
I had another pit boss that used to kick your ankles. I had another pit boss that, whenever you were a floorman, whenever you hit a certain criteria for losing that he had, he just moved you out and changed you or, they would change cards or change dice frequently. They'd start harassing players, sometimes. If they felt they couldn't interfere with their gambling streak, they would just start harassing them, sometimes to the point of having coffee dumped on them.
Well, obviously everything's different, just like it'll be different forty, forty-five years from now. You know, the casinos were all privately held with the exception of the Hughes properties.... And the people that broke me in at the Las Vegas Club, were all guys that had worked in the illegal joints around the country.