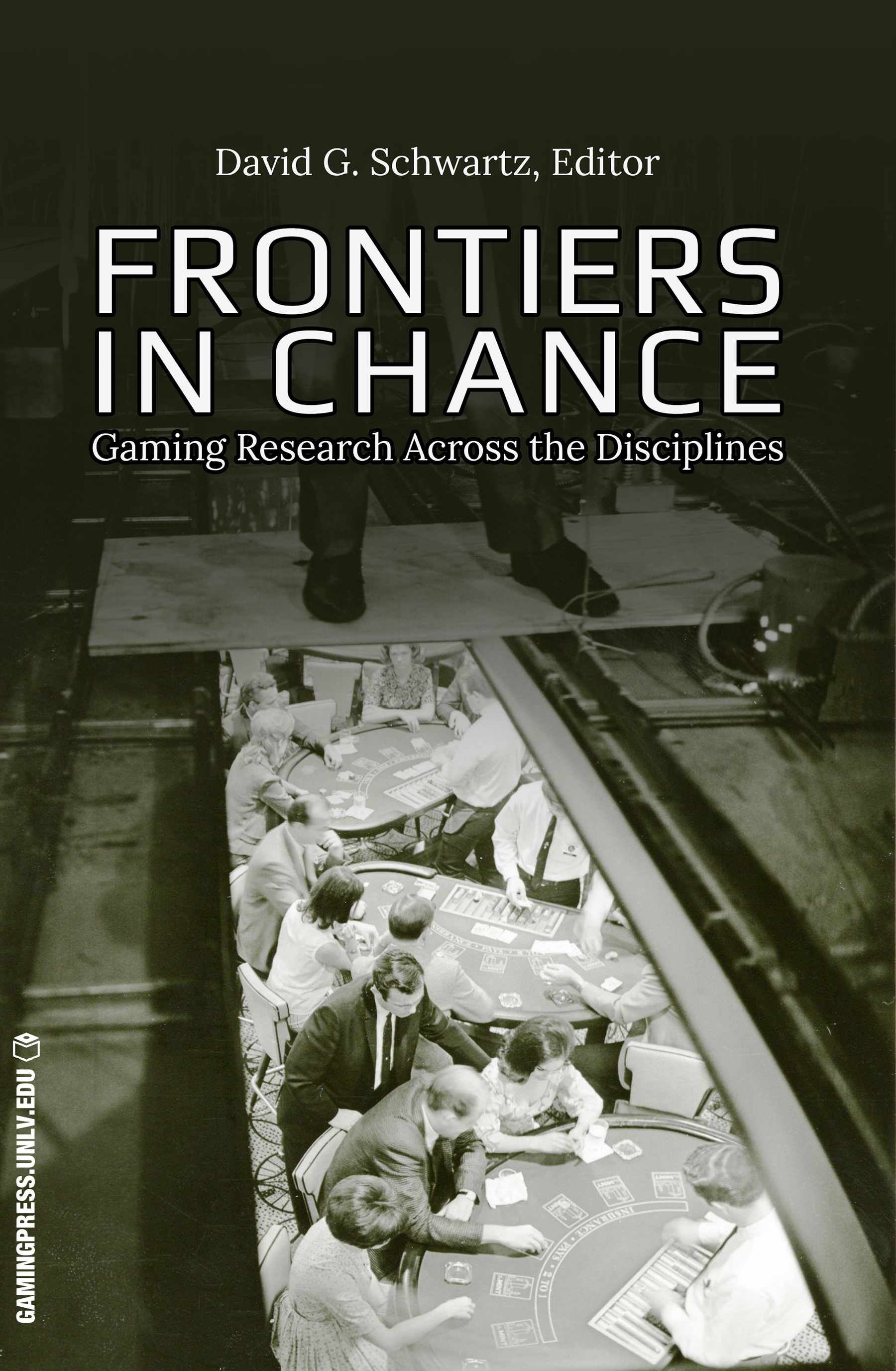 Frontiers in ChanceGaming Research Across the Disciplines$15.00
Editor:
David G. Schwartz
Format: Paper
Pages: 354
ISBN: 9781939546036
Published Date: 2013
The Center for Gaming Research's Occasional Paper Series features papers on a variety of topics in gaming history, economics, and operations from scholars and members of the industry.
This collection pulls together 17 papers originally published in the series, making them available in one book for the first time. Ranging from the mythologies surrounding notorious gangster Benjamin "Bugsy" Siegel to a look at the lessons that the financial crisis (should have) taught Las Vegas casinos to a cross-national examination of how governments spend the money they accrue from gambling proceeds and taxes, this collection draws on several disciplines, including history, sociology, philosophy, public policy, and business.
Taken together, these papers provide a snapshot into the diversity of work currently being conducted in a variety of fields with the common focus of gambling, in its many manifestations.
Author Bio
David G. Schwartz, the Director of the Center for Gaming Research and instructor at the University of Nevada, Las Vegas, studies gambling and casinos, Las Vegas, tourism, and games. Schwartz has written several books, including Grandissimo: The First Emperor of Las Vegas, Roll the Bones: The History of Gambling, and Boardwalk Playground: The Making, Unmaking, & Remaking of Atlantic City. He has been extensively quoted in the media and featured in television programs.
Born in Atlantic City, New Jersey, Schwartz earned his bachelor's degree (a double major in anthropology and history) as well as his master's degree from the University of Pennsylvania before receiving his doctorate in US History from UCLA. 
Reviews