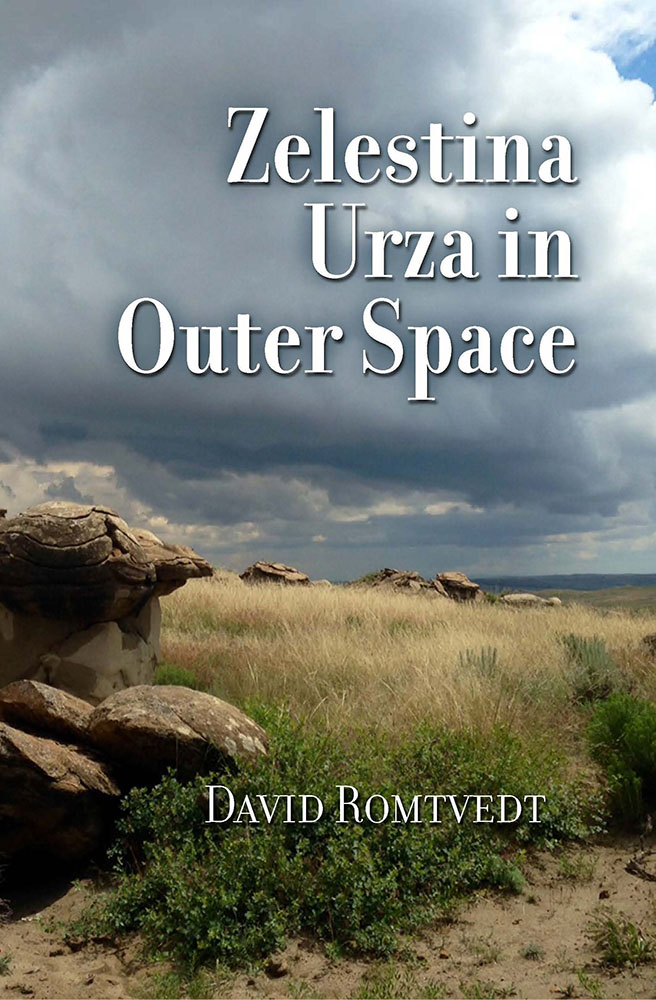 Zelestina Urza in Outer Space$16.50
Author:
David Romtvedt
Format: Paper
Pages:
ISBN: 9781935709619
Published Date: 2015
An historical fiction book, narrated by a friend of Zelestina who only knew her in her old age (after the story takes place). The story begins at Zelestina's funeral and the narrator retelling the story of her life. Zelestina was born in the Basque Country and moves to Wolf Wyoming, where she meets Yellow Bird Daughter, a woman who was separated from her family and is then kidnapped and held captive by Thomas Teague. Zelestina and Yellow Bird Daughter become friends and eventually kill Thomas Teague, then helping eachother survive in Wolf, both of them without family or home. The narration is interrupted at points by the narrator's memories of the aged Zelestina and their talks on culture, God and other aspects of life.
Author Bio
David Romtvedt is an American writer and poet. He was born in Portland, Oregon and raised in Arizona. He got his BA from Reed College and his MFA from the University of Iowa. From 2003 to 2011, Romtvedt was the poet laureate of Wyoming and has received several honors for his poetry; including the Wyoming Governor's Arts Award, fellowships from the National Endowment for the Arts and the Wyoming Arts Council. He also is a musician and occasionally tours with his daughter.
Reviews