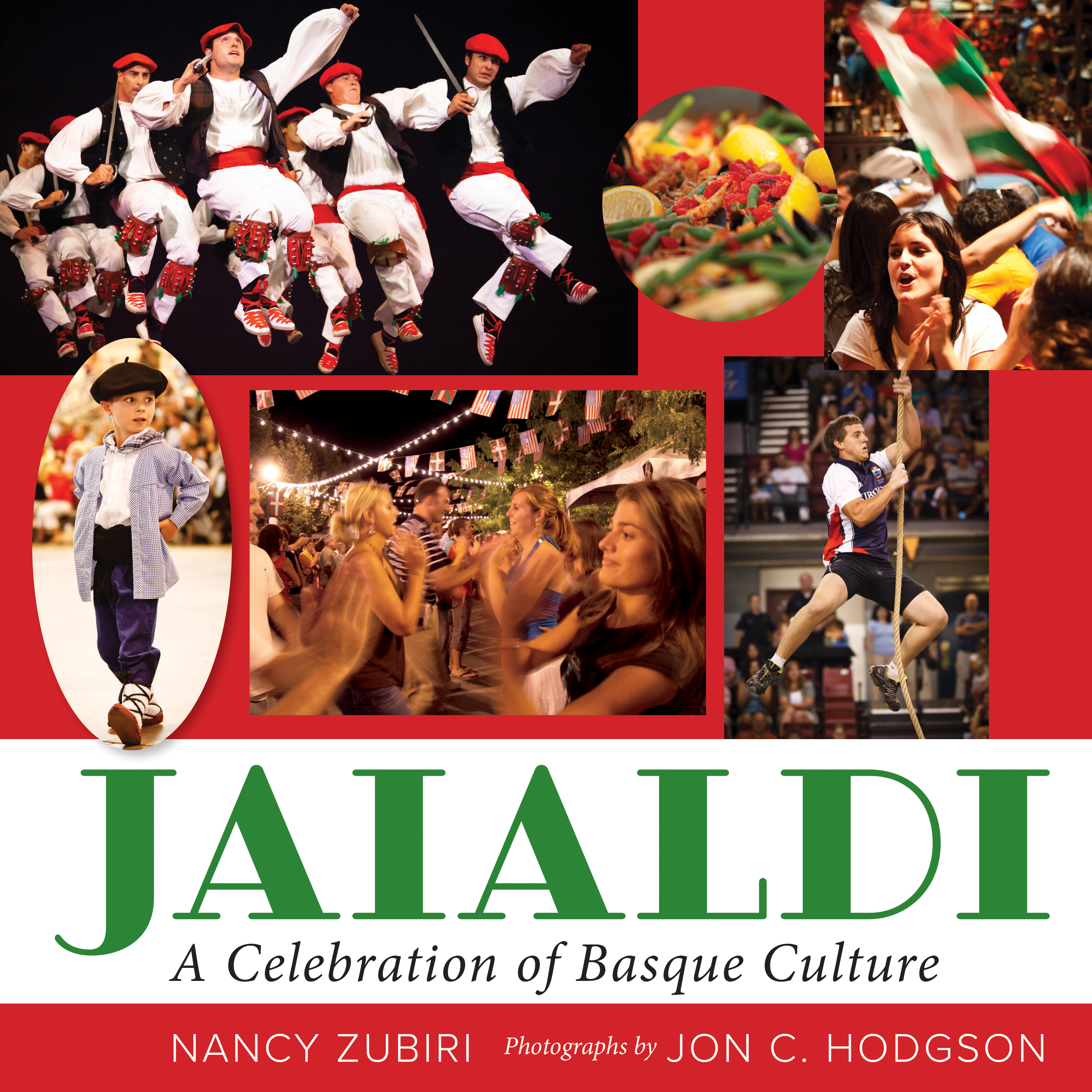 JaialdiA Celebration of Basque Culture$19.95
Author:
Nancy Zubiri
Author:
Jon C. Hodgson
Format: Paper
Pages: 100
ISBN: 9781647790530
Published Date: 2022
Jaialdi: A Celebration of Basque Culture is a photographic showcase of the largest Basque festival in the United States, held in Boise, Idaho, every five years. Jaialdi is a celebration of the traditions of Basque food, dancing, music, food, and competitive feats of strength. The photography of Jon C. Hodgson, combined with the writing of Basque-American expert Nancy Zubiri, captures the essense of the ancient Basque people who have adapted their culture to the Western American landscape.
 
Author Bio
Nancy Zubiri is an author and journalist who has written about Basque culture for more than two decades. She is the editor of EuskalKazeta.com, which focuses on Basque culture, people, and Basque-American events. Her interest in the Basque community came from her father, who immigrated from the Basque town of Aldudes. She is the author of A Travel Guide to Basque America: Families, Feasts, and Festivals.
 
Jon C. Hodgson is a photographer and Basque American. He grew up on the island of Jamaica and has had a passion for photography since he was a child. His work focuses primarily on events involving people, but he also shoots travel and landscape photography.
 
Reviews