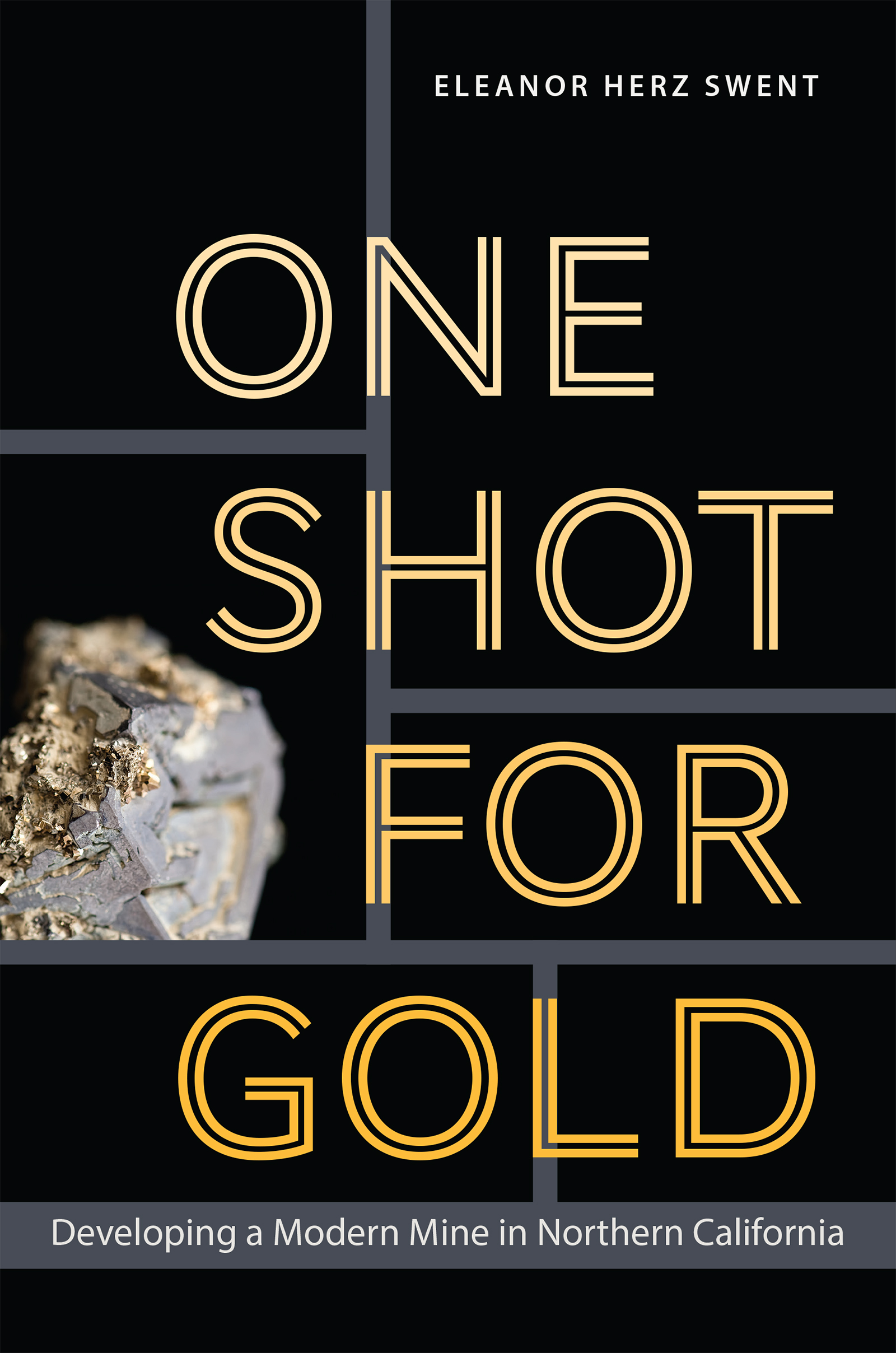 One Shot for GoldDeveloping a Modern Mine in Northern California$45.00
Author:
Eleanor Herz Swent
Format: Cloth
Pages: 288
ISBN: 9781647790066
Published Date: 2021
Author Bio
Eleanor Herz Swent is a past president of the Mining History Association and winner of the Rodman Paul award for contributions to mining history. She was born and raised in Lead, South Dakota, home of the Homestake Mine, and lived for many years in mining communities. In conjunction with the University of California-Berkeley Oral History Center, she helped create an oral history series on western mining and was the sole interviewer for this book. She currently lives in Palo Alto, California. 
 
Reviews
"When people think about gold mining in California, what comes to mind is surely not an open-pit mine on the edge of Napa County, a place known more for its vineyards than its minerals. In one of the first mining histories set almost entirely after 1980, Eleanor Swent's One Shot for Gold covers the development, operation, and afterlife of the McLaughlin Mine, the last major gold mine operated by the famous Homestake Mining Company. . . .  It is rare for a mining history to dig up so much ground from so many perspectives." —Brian Leech, associate professor of history, Augustana College, and author of The City That Ate Itself

"The Homestake Mining Company had many successes during its nearly 125-year history, and the McLaughlin Mine was one of its more noteworthy. With a strong commitment to environmental stewardship, community engagement, and technological advancement, the company set a high standard for modern gold mining. By relying on oral histories gathered as part of Berkeley's Western Mining series, Eleanor Swent gives a fascinating account of the inception, development, and closing of California's most productive Twentieth-Century gold mine." —David A. Wolff, Ph.D., Professor Emeritus, Black Hills State University