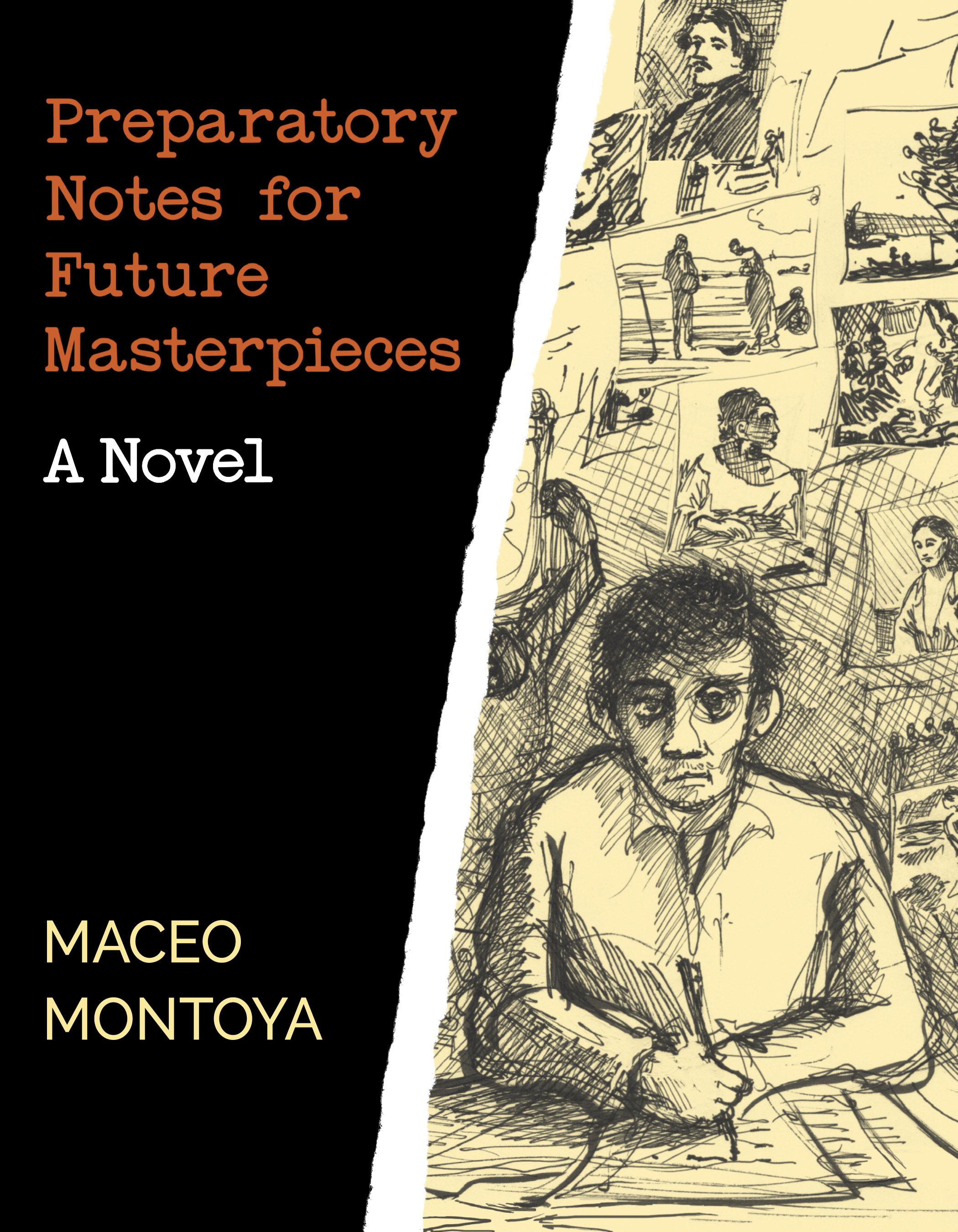 Preparatory Notes for Future MasterpiecesA Novel$28.00
Author:
Maceo Montoya
Format: Cloth
Pages: 240
ISBN: 9781647790004
Published Date: 2021
In order to fulfill his creative ambitions, the unnamed narrator of Preparatory Notes for Future Masterpieces: A Novel battles a world unkind to artists as he recounts his descent into ignominy from the mountains of New Mexico to an insane asylum in California. A multi-layered work told through both image and word, the novel is a commentary on the Chicano literary canon and how the stories of outsiders fit into the larger context of Chicano literature.
Author Bio
Maceo Montoya is an award-winning author, artist, and educator who has published books in a variety of genres. His books include The Scoundrel and the Optimist (awarded the 2011 International Latino Book Award for "Best First Book" and Latino Stories named him one of its "Top Ten New Latino Writers to Watch), The Deportation of Wopper Barraza, Letters to the Poet from His Brother, You Must Fight Them: A Novella and Stories (finalist for Foreword Review's INDIEFAB Book of the Year Award) among others. Montoya's paintings, drawings, and prints have been featured in exhibitions and publications throughout the country as well as internationally. He is currently an associate professor in the Chicana/o Studies Department at the University of California, Davis where he teaches courses on Chicanx culture and literature.
Reviews
"Channeling the spirit of Candide, Montoya's use of humor, pathos, and satire to tell the story of a misunderstood artist clamoring for his place in posterity and his voice to be heard, had me laughing from beginning to end." 
 —Reyna Grande, author of The Distance Between Us

"Montoya has found a way to deftly combine his storytelling ability with his artistic prowess in this single body of work that shapeshifts as it reveals. Preparatory Notes For Future Masterpieces is a compelling, fun, and intriguing read for thinkers, cultural warriors, and lovers of great literature alike. What we are witnessing here is a writer who is quickly reaching the height of his mastery!" -Tim Z. Hernandez, author of All They Will Call You

"This graphic novel is a very ambitious and successful contribution to the story of Latinx people in the U.S., with an emphasis on our struggles to make our art in this society ... propulsive, candid, steamy, and full of life." -Yxta Maya Murray, author of The World Doesn't Work That Way, but It Could