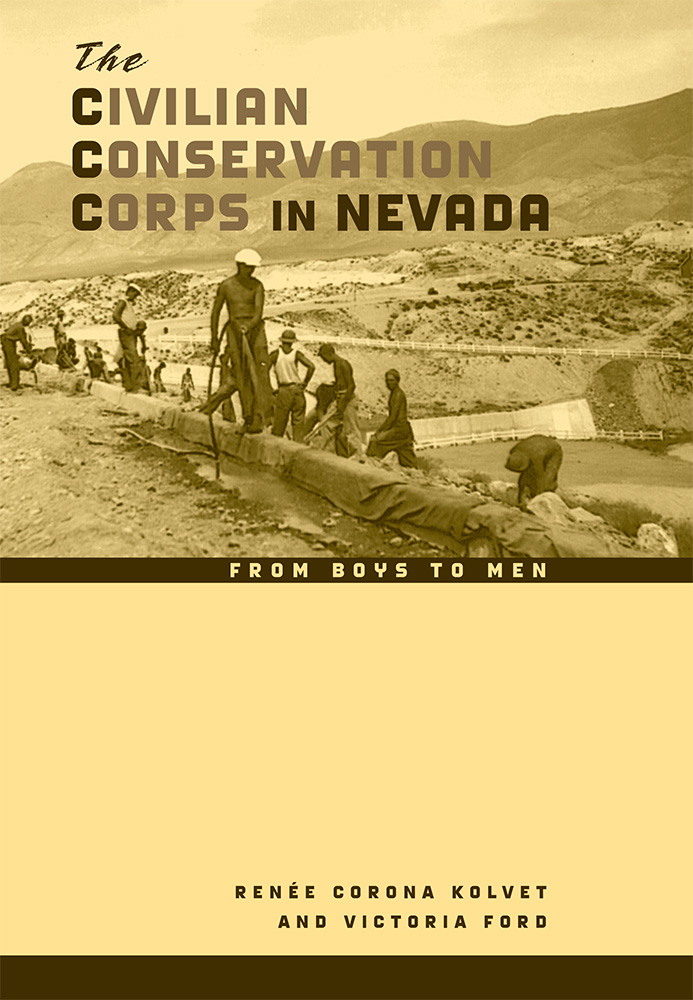 Civilian Conservation Corps in NevadaFrom Boys to Men$24.95
Author:
Renée Corona Kolvet
Author:
Victoria Ford
Foreword:
Richard O. Davies
Format: Paper
Pages: 224
ISBN: 9780874179934
Published Date: 2015
The Great Depression of the 1930s had a devastating impact on sparsely populated Nevada and its two major industries, mining and agriculture. Luckily, thanks to Nevada's powerful Senate delegation, Roosevelt's New Deal funding flowed abundantly into the state. Among the programs thus supported was the Civilian Conservation Corps, a federal program intended to provide jobs for unemployed young men and a pool of labor for essential public lands rehabilitation projects. In all, nearly thirty-one thousand men were employed in fifty-nine CCC camps across Nevada, most of them from outside the state. These "boys," as they were called, went to work improving the state's forests, parks, wildlife habitats, roads, fences, irrigation systems, flood-control systems, and rangelands, while learning valuable skills on the job. Rural communities near CCC camps reaped additional benefits when local men were hired as foremen and when the camps purchased supplies from local merchants.
 
The Civilian Conservation Corps in Nevada is the first comprehensive history of the Nevada CCC, a program designed to help the nation get back on its feet, and of the "boys" who did so much to restore Nevada's lands and resources. The book is based on extensive research in private manuscript collections, unpublished memoirs, CCC inspectors' reports, and other records. The book also includes period photographs depicting the Nevada CCC and its activities.
Author Bio
Renée Corona Kolvet is a federal archaeologist with a special interest in the Depression-era American West. She has written several articles on the Civilian Conservation Corps and the Indian New Deal and recently completed a photo history of Hoover Dam.
 
Victoria Ford is a former communications specialist for the University of Nevada Cooperative Extension. She is an oral historian who has published fifteen books on Nevada and its people.
Reviews
" . . . an extremely well-organized book that describes in detail both the history of the CCC and the wide variety of conservation projects it undertook throughout Nevada." -- Environmental History
Environmental History