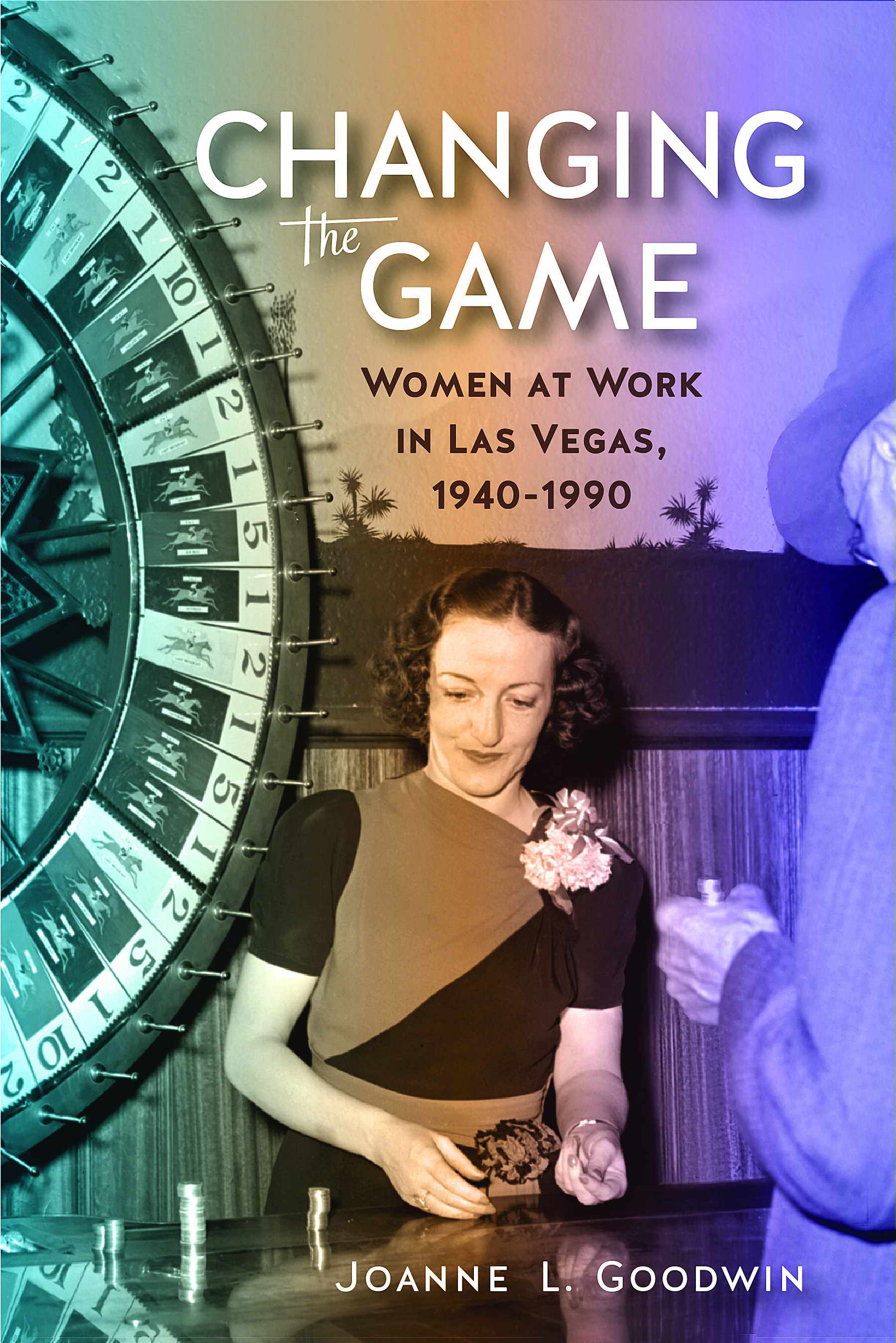 Changing the GameWomen at Work in Las Vegas, 1940-1990$27.95
Author:
Joanne L. Goodwin
Format: Paper
Pages: 240
ISBN: 9780874179606
Published Date: 2014
The growth of Las Vegas that began in the 1940s brought an influx of both women and men looking to work in the expanding hotel and casino industries. In fact, for the next fifty years the proportion of women in the labor force was greater in Las Vegas than the United States as a whole. Joanne L. Goodwin's study captures the shifting boundaries of women's employment in the postwar decades with narratives drawn from the Las Vegas Women Oral History Project. It counters clichéd pictures of women at work in the famed resort city as it explores women's real strategies for economic survival and success.

Their experiences anticipated major trends in post-World War II labor history: the national migration of workers during and after the war, the growing proportion of women in the labor force, balancing work with family life, the unionization of service workers, and, above all, the desegregation of the labor force by sex and race. These narratives show women in Las Vegas resisting preassigned roles, seeing their work as a testimony of skill, a measure of independence, and a fulfillment of needs. Overall, these stories of women who lived and worked in Las Vegas in the last half of the twentieth century reveal much about the broader transitions for women in America between 1940 and 1990.
Author Bio
Joanne L. Goodwin is professor of history and director of the Women's Research Institute of Nevada at the University of Nevada, Las Vegas, where she was instrumental in developing the Nevada Women's Archive at Lied Library and the Las Vegas Women Oral History Project.
Reviews
"Changing the Game, a meticulous and respectful analysis of women workers, makes a notable contribution to women's labor history. Goodwin has written a game changer." —Western Historical Quarterly
Western Historical Quarterly
"Goodwin's findings are an important addition to understanding the history of woman and labor. She teased out the ways that women worked throughout their lives and blended child rearing and participating in the work force. . . These oral histories allow for a better understanding of these tensions and women's roles in the Las Vegas work force." —The Journal of American History
The Journal of American History