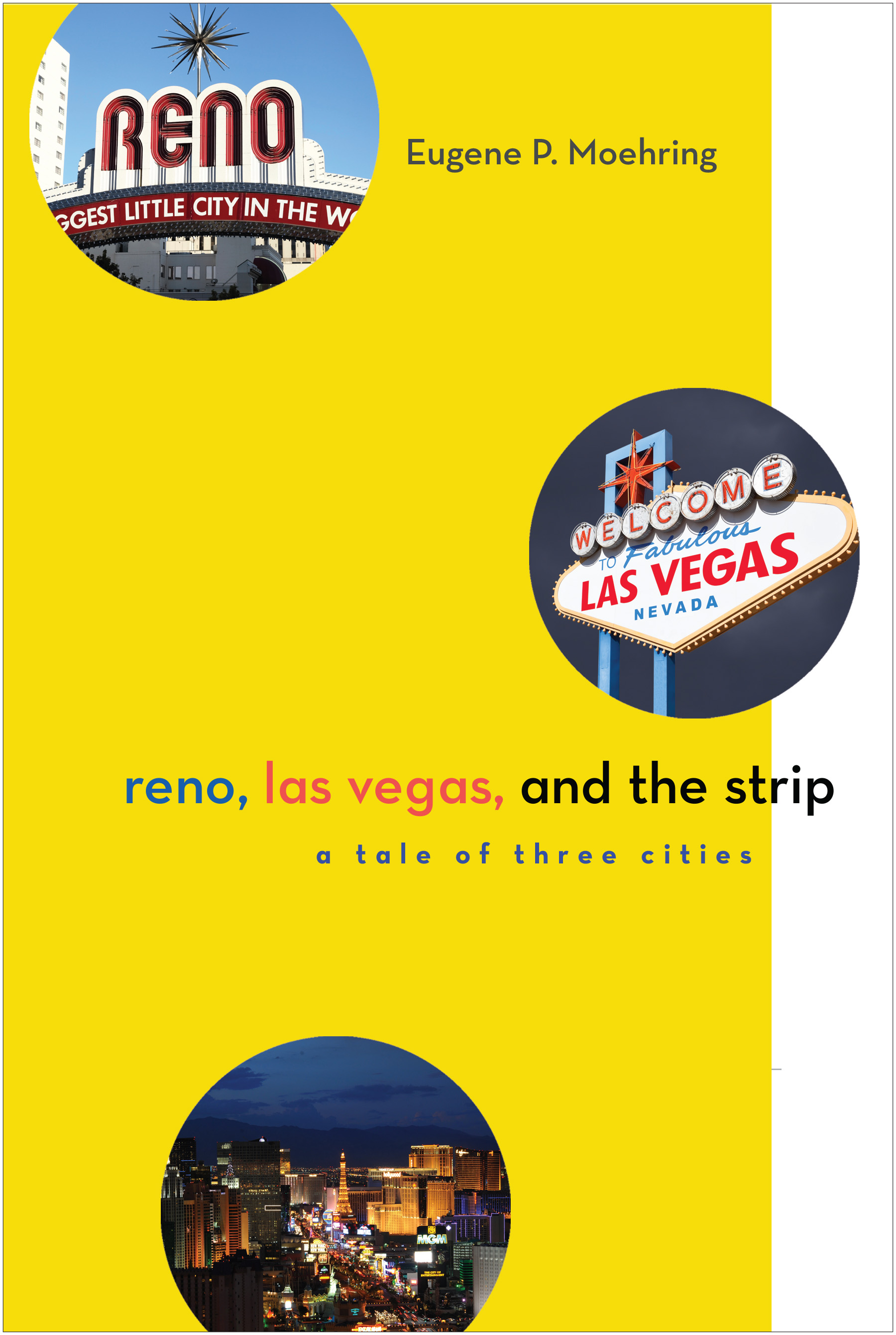 Reno, Las Vegas, and the StripA Tale of Three Cities$34.95
Author:
Eugene P. Moehring
Format: Cloth
Pages: 296
ISBN: 9780874179552
Published Date: 2014
Eugene P. Moehring analyzes the development of Reno and Las Vegas since 1945 with special emphasis on the years after 1970. Major factors that shaped the development of both cities were the growth of corporate gaming and megaresorts and increased personal leisure and affluence. Moehring provides an engaging, informative, and readable history of the divergent paths that Reno and Las Vegas took over the past forty years. Reno, the nation's gambling mecca in the 1950s, led the way, developing the successful tourist economy that Las Vegas later embraced. Through the 1970s the two cities resembled each other greatly, but Las Vegas grew to achieve global significance, while Reno slowly declined, searching for new industries to power its future. Moehring shows that the development of the Las Vegas Strip was crucial to southern Nevada's success. The casinos, hotels, and entertainments of the Strip, and the workers they supported, formed a new urban center ringed by offices, residences, shopping, and a major university. In effect, it became a third metropolis, governed by county commissioners, larger than Reno and Las Vegas combined.

Moehring brings the story of the three cities to the present day, examining lessons learned from the Great Recession and the efforts under way in all three metropolises to diversify their economies. Moehring makes an important contribution with the only current study of Nevada's cities, focusing on urban development issues rather than social history or the gaming industry. As the service economy continues to grow, not only in Nevada but throughout the United States, Moehring's work has many implications for urban studies and particularly the study of urban development in other metropolitan areas.
Author Bio
Eugene P. Moehring, a native of Brooklyn, is professor of history at the University of Nevada, Las Vegas. He is the author of Resort City in the Sunbelt: Las Vegas, 1930-2000 and Urbanism and Empire in the Far West, 1840-1890 and coauthor of Las Vegas: A Centennial History, among other works.
Reviews
"Moehring is one of the leading scholars of Nevada history and of urban history. In this book, he combines those two areas in a unique way that only he can. Reno, Las Vegas, and the Strip is one of a kind. It is incredibly readable and anyone interested in Nevada will find this a highly interesting work." —Michael W. Bowers, author of The Sagebrush State: Nevada's History, Government, and Politics
"Moehring's book is thorough, entertaining, and well researched." —Western Historical Quarterly