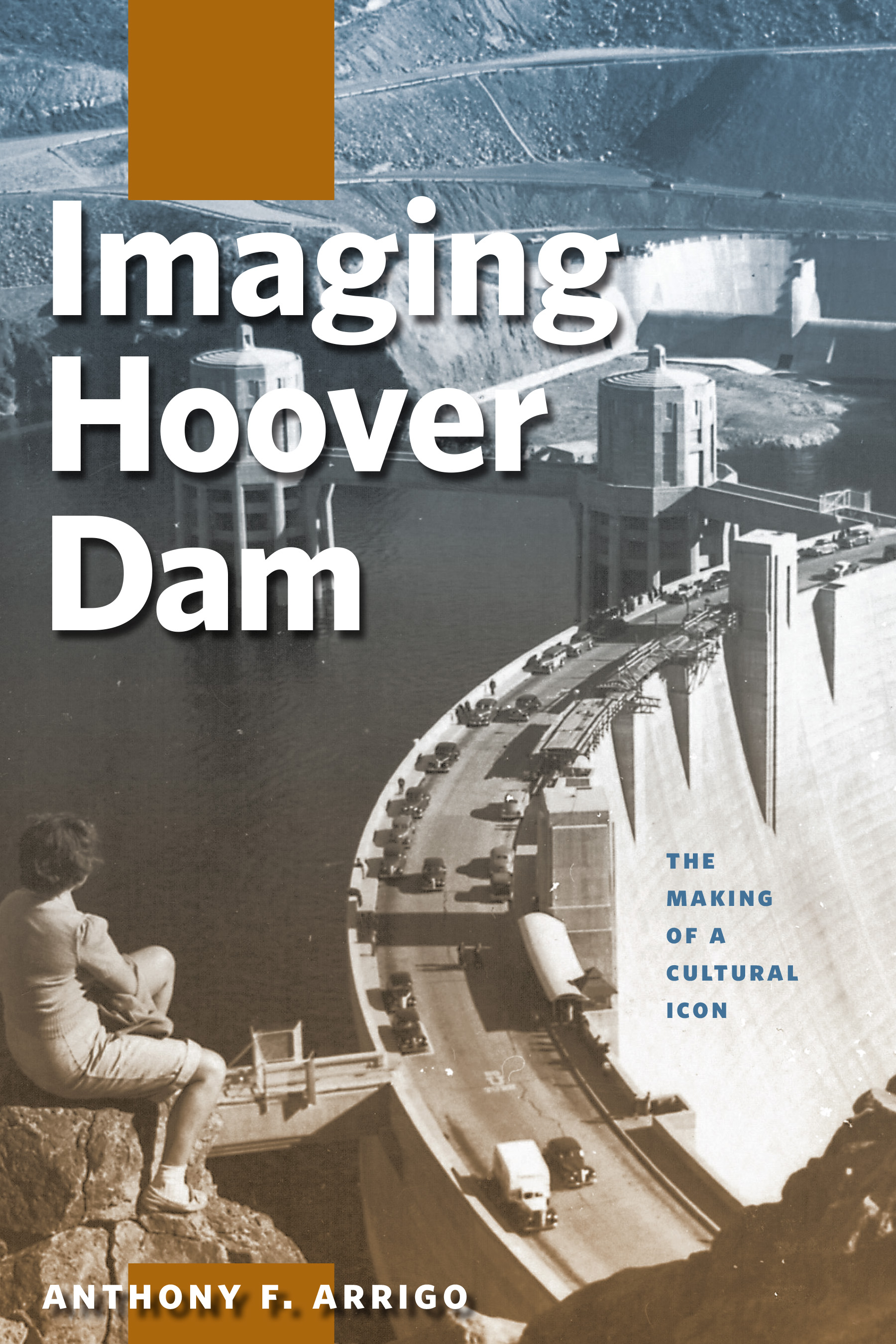 Imaging Hoover DamThe Making of a Cultural Icon$39.95
Author:
Anthony F. Arrigo
Format: Cloth
Pages: 320
ISBN: 9780874179538
Published Date: 2014
The mighty Hoover Dam, starting as a dream of land developers and farmers, became the most ambitious civil engineering project of the Great Depression. This landmark in the middle of the Mojave Desert, holding back the largest man-made lake in America, also became, like Mount Rushmore or the Empire State Building, a visual and cultural icon. The power and meanings of this icon came not through a single image but via myriad visual representations, in government propaganda, advertising, journalism, and art. Even before it was built, these images were used to shape the public's perception of the project and frame the dam as the linchpin to an expanding American economic empire in the desert Southwest.

Anthony F. Arrigo has researched a wide array of primary sources and archival materials to trace the project from its earliest representations in illustrations to the documentary photography of its construction and later depictions of the structure in commercial promotions, fine art photography, and paintings. Analyzing Hoover Dam through the trajectory of imagery across several decades, rather than the narrative of its construction, illuminates the underlying cultural and ecological imperatives in the drive to build it, including the influence of religious doctrine and the American agrarian movement. Arrigo also discusses various portrayals of laborers, women, minority groups, nature, and technology in this imagery. In time, the visual icon of power and domination was commercialized to sell cars, vacations, and more.

Imaging Hoover Dam is an important work in both visual rhetoric and cultural studies. It will also intrigue readers interested in such varied topics as the history of the American Southwest, the Great Depression and the New Deal, social and environmental issues, and American popular culture.
Author Bio
Anthony F. Arrigo is assistant professor of English at the University of Massachusetts, Dartmouth, where he specializes in visual communication, rhetorical theory, and cultural studies.
Reviews
"Well chosen illustrations enhance Arrigo's thorough analysis of the visual and rhetorical devices central to the imaging of the Hoover Dam. His approach is imaginative, thoroughly-researched, and supported by convincing theoretical constructs, Imaging Hoover Dam: The Making of a Cultural Icon is an excellent contribution not only to the understanding of the dam itself, but more broadly in its position as a resonant artifact of the American West and national identity." —The International Committee for the Conservation of Industrial Heritage
The International Committee for the Conservation of Industrial Heritage
"Arrigo's focus on perception and his overt use of well-articulated theoretical structures makes his work an ideal model for practitioners and students of public history . . ." —The Public Historian
The Public Historian
"For environmental historians, Imaging Hoover Dam makes a useful addition to a growing body of work about dams, electric power, and the transformation of the western landscape. Arrigo takes the reader on an intriguing journey through the archives and out into the canyons of the Southwest to 'see' the dam in new ways." —Environmental History
 
Environmental History
"Anyone interested in the history of the hydraulic West will find Imaging Hoover Dam to be an engaging and thought-provoking read." —Western Historical Quarterly
Western Historical Quarterly