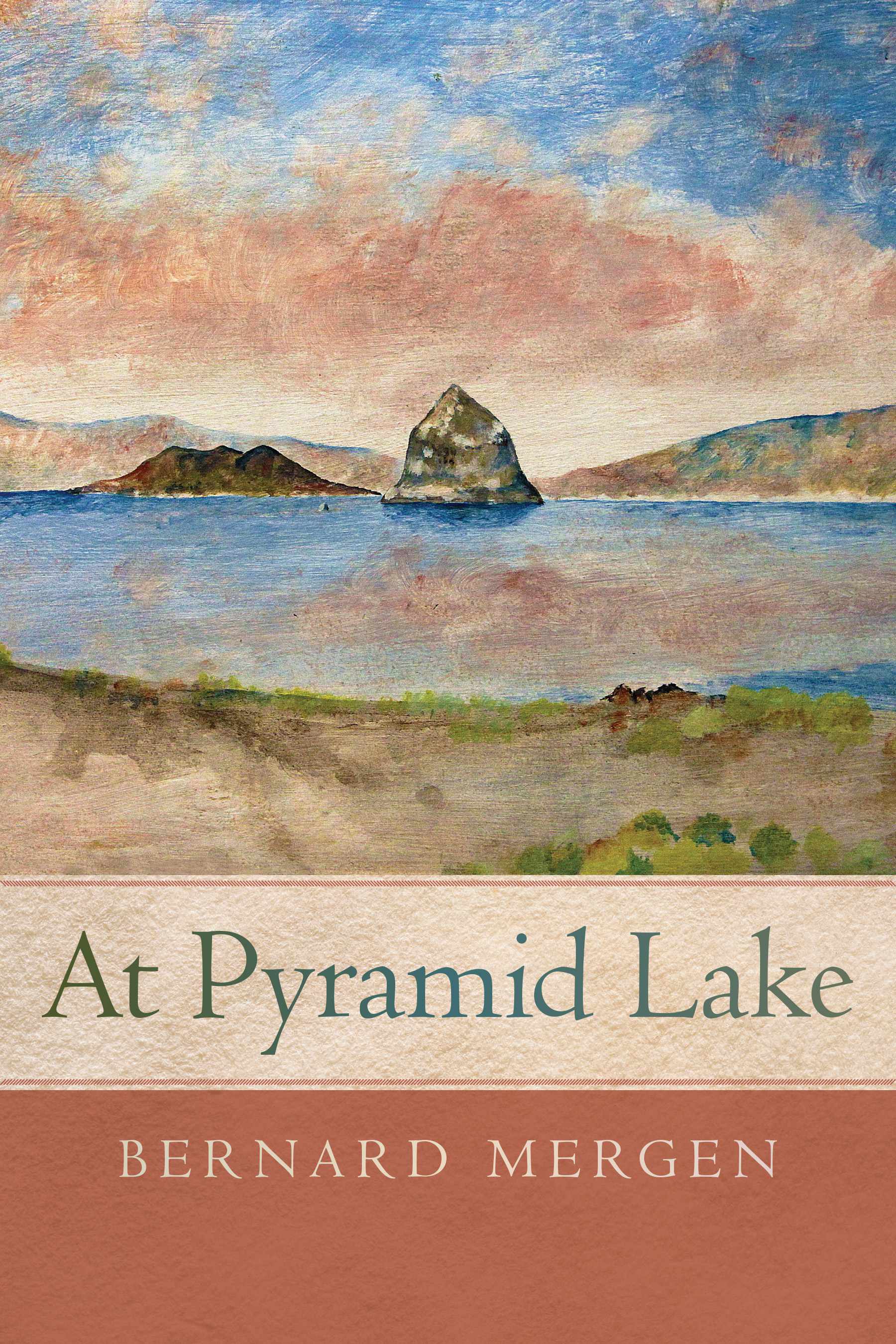 At Pyramid Lake$26.95
Author:
Bernard Mergen
Format: Paper
Pages: 312
ISBN: 9780874179392
Published Date: 2014
Pyramid Lake is one of the largest lakes in the Great Basin, the terminus of the Truckee River flowing from Lake Tahoe into northern Nevada. This desert oasis, with a surface area of nearly two hundred square miles, is a unique geological feature and was home to the Paiute for thousands of years before the arrival of explorer John C. Frémont in 1844.

For the Paiute, it was a spiritual center that provided life-sustaining resources, such as the cui-ui, a fish unique to the lake and now endangered. For the ranchers and farmers who settled on tribal lands, the waters that flowed into it were necessary to raise cattle and crops. Mergen tells how these competing interests have interacted with the lake and with each other, from the Paiute War of 1860 to the present. The lake's very existence was threatened by dams and water diversion; it was saved by tribal claims, favorable court decisions, improved water laws, and the rise of environmentalism.

At Pyramid Lake is about more than Indians and water wars, however. It is the story of railroads on the reservation and the role of federal, state, and private groups interested in sportfishing. It is about scientists, artists, and tourists who were captivated by the lake's beauty. Finally, it is also a story of the lake as a place of spiritual renewal and celebration. Mergen grew up near its shores in the 1940s and returned frequently through the years. In this cultural history, he combines his personal remembrances with other source material, including novels, poetry, newspaper and magazine journalism, unpublished manuscripts, and private conversations, to paint a fascinating portrait of one of Nevada's natural wonders.
Author Bio
Bernard Mergen is professor emeritus of American studies at George Washington University. His publications include Weather Matters: An American Cultural History Since 1900 and Snow in America. A native of Reno, Nevada, he lives in Franklin, West Virginia.
Reviews
"At Pyramid Lake is very much a Nevadan book (Mergen lived at the lake growing up), and the emotional and intellectual thread running through the text puts it in the same family as other Nevada books like Wilber Shepperson's East of Eden, West of Zion or perhaps even Frank Bergon's Wild Game—books that have a deep affinity for the place but are tempered and deepened by a wry send of humor and a hardscrabble sentimentally. . . his book can certainly lay claim to providing the deepest and most thorough treatment ever of this liquid and mercurial jewel in the western desert." —Western American Literature
Western American Literature
"This book is a welcome addition to the field of western history. Mergen's work reflects his knowledge, care, and passion for the history of Pyramid Lake." —Western Historical Quarterly
Western Historical Quarterly
"Mergen amply succeeds in capturing the rich, complex, and sometimes paradoxical history of this unusual lacustrine pocket of Nevada. If the reader wants to walk through the history of an unfamiliar place in the West, they should spend some time At Pyramid Lake." —H-net Reviews in the Humanities and Social Sciences
H-net Reviews in the Humanities and Social Sciences