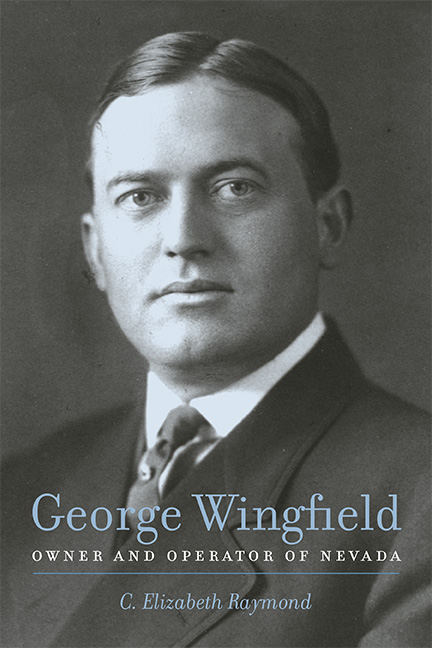 George WingfieldOwner And Operator Of Nevada$29.95
Author:
C. Elizabeth Raymond
Format: Paper
Pages: 360
ISBN: 9780874179293
Published Date: 2013
Banker, hotel owner, and political powerhouse George Wingfield (1876-1959) was one of the most significant figures in Nevada's history. He was the prime force behind the start-up of its tourism and gambling industries. Raymond's biography details every step of his remarkable climb to power, his staggering fall into bankruptcy, and a phoenix-like rise with a second fortune in gold mining. 
Author Bio
Elizabeth Raymond is professor of history at the University of Nevada, Reno, and co-editor of Comstock Women: The Making of a Mining Community. 
Reviews
"An exemplary contribution to both business and Western American history." -- Choice