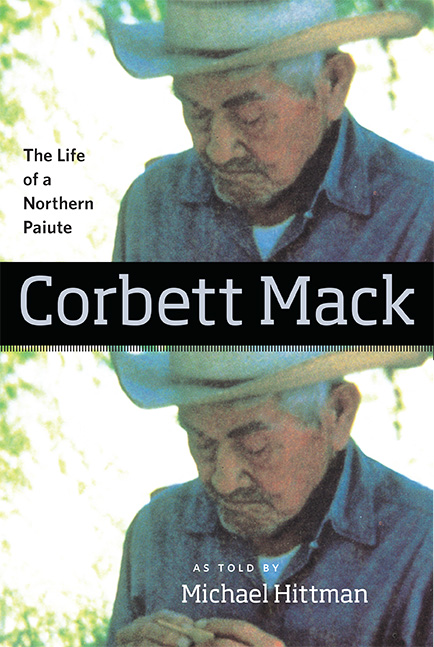 Corbett Mack: The Life of a Northern PaiuteThe Life of a Northern Paiute$27.95
Author:
Michael Hittman
Format: Paper
Pages: 416
ISBN: 9780874179156
Published Date: 2013
Corbett Mack (1892–1974), was a Northern Paiute of mixed ancestry, caught between Native American and white worlds. A generation before, his tribe had brought forth the prophet Wovoka, whose Ghost Dance swept the Indian world in the 1890s. Mack's world was a harsh and bitter place after the last Native American uprisings had been brutally crushed; a life of servitude to white farmers and addiction to opium. Hittman uses Mack's own words to retell his story, an uncompromising account of a traumatized life that typified his generation, yet nonetheless made meaningful through the perseverance of Paiute cultural traditions. 
Author Bio
Michael Hittman is professor emeritus at Long Island University, Brooklyn, New York, and the author of Great Basin Indians: An Encyclopedic History. 
Reviews
"Corbett Mack: The Life of a Northern Paiute is a superb addition to the life history literature, and its author is an excellent field ethnographer. This book will be invaluable to anyone with an interest in Northern Paiute culture, or life history studies."—Journal of California and Great Basin Anthropology
Journal of California and Great Basin Anthropology
"We are presented, then, with an important historical document."--blogcritics
blogcritics