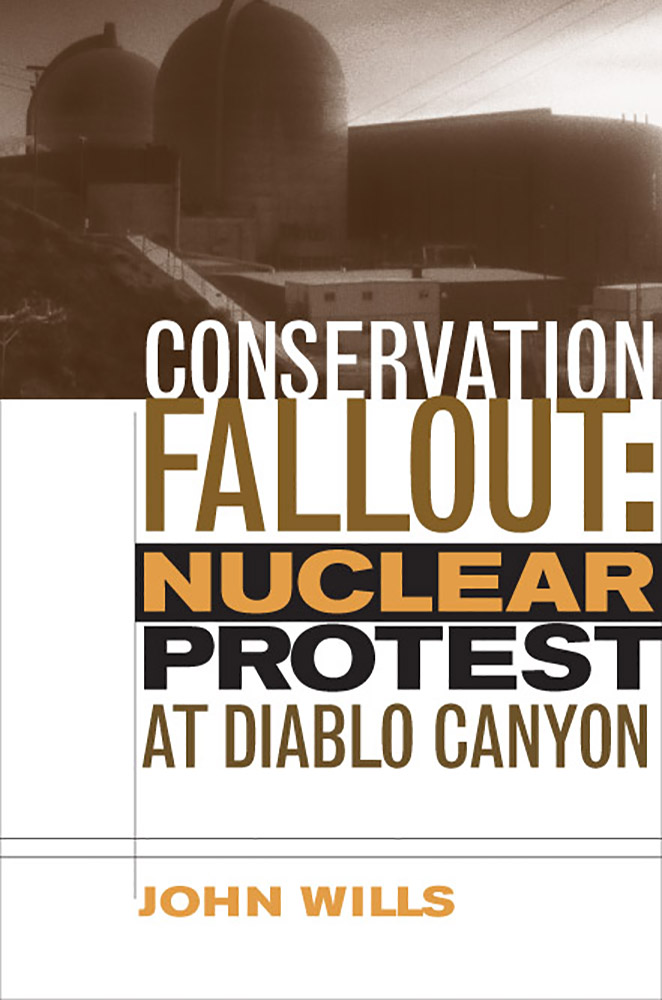 Conservation FalloutNuclear Protest At Diablo Canyon$29.95
Author:
John Wills
Format: Paper
Pages: 272
ISBN: 9780874178968
Published Date: 2012
One of the most controversial atomic projects of the US nuclear industry during the 1960s and 1970s was the construction of a nuclear power plant at Diablo Canyon, a relatively unsettled and biologically rich part of the central California coast. Conservation Fallout traces the course of opposition that tore apart local communities, almost destroyed the Sierra Club, and attracted massive demonstrations in San Francisco and at the plant itself. The result is a balanced examination of nuclear politics in California and of the evolution and strategies of little-studied grassroots protest groups determined to resist the spread of nuclear technology.
Author Bio
John Wills is a senior lecturer in modern American history at the University of Kent.
Reviews
"Conservation Fallout [is] a compelling narrative that holds our interest. Wills maintains an even hand in telling what was a very emotional episode for many people. He does not demonize nuclear power or the company that advocated it. As we move toward new energy horizons this look at the turbulent past will help chart the nation's future course." -- Journal of American History 
"John Wills . . . does a fine job detailing the growth of the grassroots opposition to the plant in California, but more importantly demonstrates how the issues raised by protestors reflected a larger national struggle with the societal and environmental implications of progress and the realities of the emerging atomic age." -- Journal of the West 
"Wills blazes his own significant trail in the 'Atomic West,' crafting an accessible environmental and social history of California's controversial Diablo nuclear plant, grounded in an extensive foundation of archival research and first-person interviews. . . . Wills's insistence on keeping the environment at the heart of his narrative is one of Conservation Fallout's greatest strengths, establishing it as an important piece of environmental history and a valuable resource for students and scholars of the Atomic West." -- Western Historical Quarterly 
"Wills's deft prose and incisive conclusions go a long way to explaining the quixotic crusade against Diablo Canyon and its ambiguous legacy." -- Historian