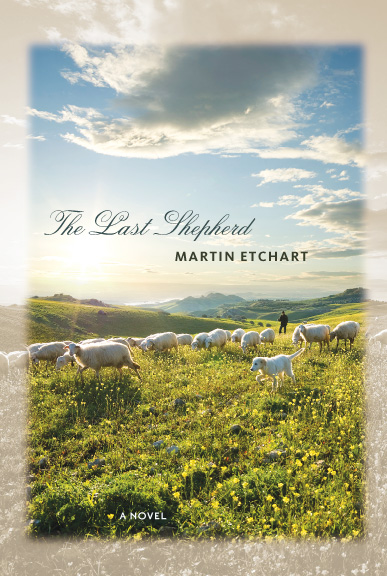 Last Shepherd$22.00
Author:
Martin Etchart
Format: Paper
Pages: 216
ISBN: 9780874178869
Published Date: 2012
Mathieu Etchiberri wants nothing more than to leave his family's Arizona sheep ranch and go to college, but his father insists that he take over the ranch instead. Then his father is killed in an accident, and Matt discovers that he is not the heir to the ranch. So he travels to the French Pyrenees from which his father and grandparents came to settle the questions about his legacy. Instead, he discovers a vast Basque family and a mystery that drove his father to America and still festers in the mountain village. As Matt resolves the mystery of his family, he also discovers his Basque roots and learns the nature of love of family, responsibility, and the tension between individual desires and the needs of a community.

Matt's journey to manhood takes place in a vividly depicted landscape populated by lively, memorable characters. This is the powerful story of a young man's search for an identity that encompasses two cultures and one complex, scattered family.
Author Bio
Martin Etchart is director of the creative writing program at Phoenix College. He has written screenplays and another novel, The Good Oak (University of Nevada Press).
Reviews
"The Last Shepherd is a unique coming of age tale that shouldn't be overlooked, much recommended."—The Midwest Book Review
 
The Midwest Book Review