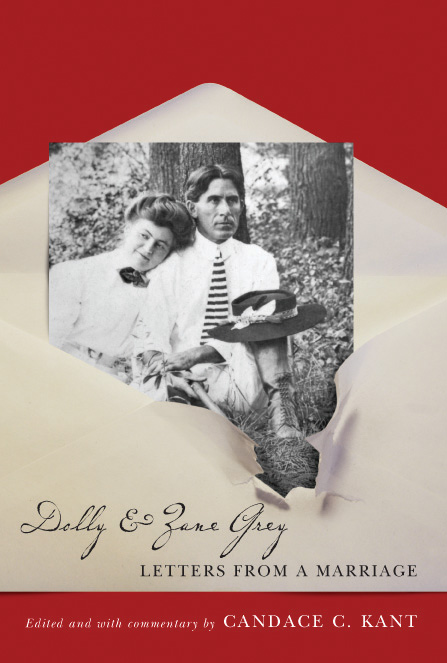 Dolly and Zane GreyLetters from a Marriage$24.95
Editor:
Candace C. Kant
Format: Paper
Pages: 472
ISBN: 9780874178623
Published Date: 2011
Popular western writer Zane Grey was a literary celebrity during his lifetime and the center of a huge enterprise based on his writing, which included books, magazine serials, film and stage versions of his stories, even comic strips. His wife, Dolly, closely guided Grey's career almost from its beginning, editing and sometimes revising his work, negotiating with publishers and movie studios, and skillfully managing the considerable fortune derived from these activities.
Dolly maintained the facade of a conventional married life that was essential to Grey's public image and the traditional middle-class values his work reflected. This facade was constantly threatened by Grey's numerous affairs with other women. The stress of hiding these dalliances placed a huge strain on their relationship, and much of Zane and Dolly's union was sustained largely by correspondence. Their letters--thousands of them--reveal the true nature of this complex partnership. As edited by Candace Kant, the letters offer an engrossing portrait of an extremely unorthodox marriage and its times.
Author Bio
Candace C. Kant is professor emerita of history at the College of Southern Nevada.
Reviews