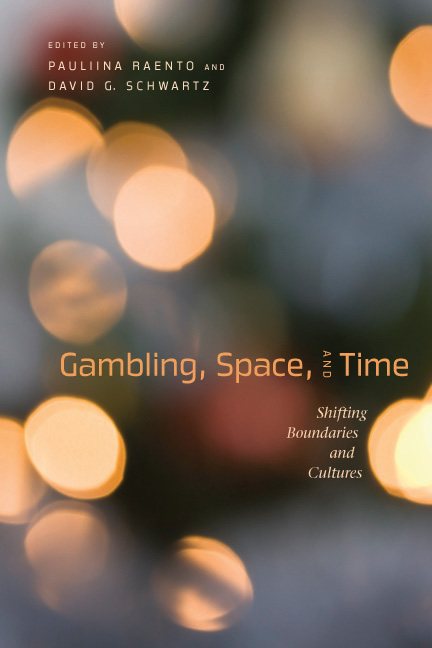 Gambling, Space, and TimeShifting Boundaries and Cultures$39.95
Editor:
Pauliina Raento
Editor:
David G. Schwartz
Format: Cloth
Pages: 224
ISBN: 9780874178531
Published Date: 2011
The eight essays in Gambling, Space, and Time use a global and interdisciplinary approach to examine two significant areas of gambling studies that have not been widely explored--the ever-changing boundaries that divide and organize gambling spaces, and the cultures, perceptions, and emotions related to gambling. The contributors represent a variety of disciplines: history, geography, sociology, anthropology, political science, and law.
The essays consider such topics as the impact of technological advances on gambling activities, the role of the nation-state in the gambling industry, and the ways that cultural and moral values influence the availability of gambling and the behavior of gamblers. The case studies offer rich new insights into a gambling industry that is both a global phenomenon and a powerful engine of local change.
Author Bio
Pauliina Raento is research director at the Finnish Foundation for Gaming Research, professor of human geography at the University of Helsinki, and associate editor of Political Geography.
David G. Schwartz is director of the Center for Gaming Research at the University of Nevada, Las Vegas. He is also the author of Cutting the Wire: Gambling Prohibition and the Internet (University of Nevada Press) and several other books about gambling and history.
Reviews
"This book extends the available research on gambling, and therefore makes a significant contribution to the literature. There is no doubt that the contributors have done careful and extensive original research." -- James Smith, author of The Business of Risk: Commercial Gambling in Mainstream America