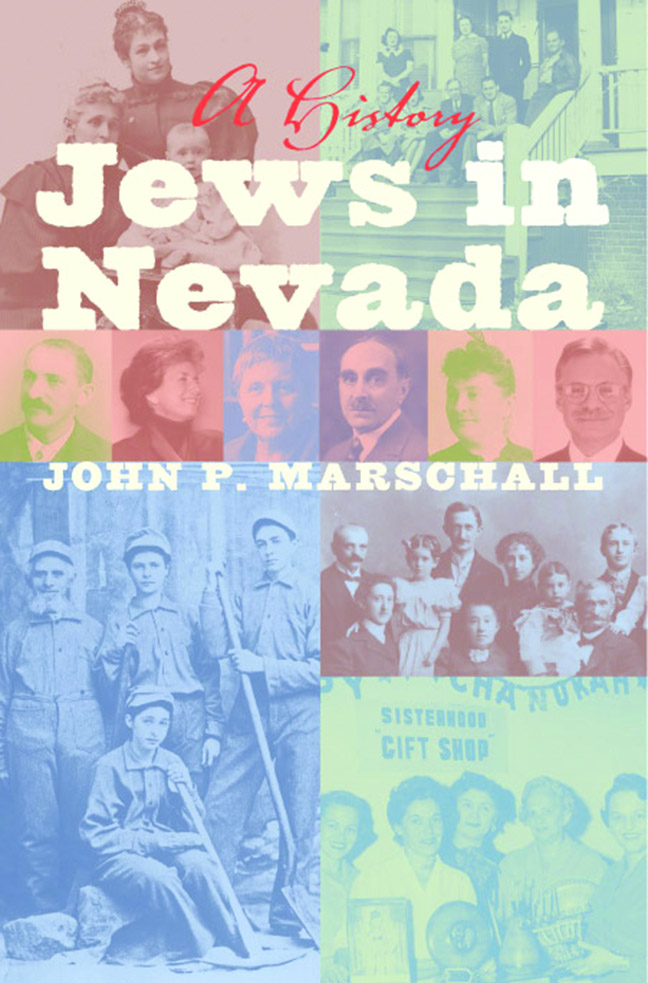 Jews in NevadaA History$26.95
Author:
John P. Marschall
Format: Paper
Pages: 456
ISBN: 9780874178456
Published Date: 2011
Jews have always been one of Nevada's most active and influential ethnic minorities. They were among the state's earliest Euro-American settlers, and from the beginning they have been involved in every area of the state's life as businessmen, agrarians, scholars, educators, artists, politicians, and civic, professional, and religious leaders. Jews in Nevada is an engaging, multilayered chronicle of their lives and contributions to the state. Here are absorbing accounts of individuals and families who helped to settle and develop the state, as well as thoughtful analyses of larger issues, such as the reasons Jews came to Nevada in the first place, how they created homes and interacted with non-Jews, and how they preserved their religious and cultural traditions as a small minority in a sparsely populated region.
Author Bio
John P. Marschall is professor emeritus of history at the University of Nevada, Reno. He has published widely on the history of religion in the United States.
Reviews
This book is a vitally important contribution to our knowledge of Nevada history, western history, ethnic history, and religious history. Professor Marschall has done a stunning job of research--his digging was prodigious and thorough, and he has accumulated a wealth of evidence to tell the highly significant story of the Jewish experience in Nevada. It should wind up on the shelves of any library with an interest in history and in the home of anyone with the slightest interest in any part of Nevada or the history of Jews in America." --Michael Green, coauthor of Las Vegas: A Centennial History
"The author did an amazing job of research. It's the kind of book that one might pick up, read any chapter, and have a feeling of satisfaction. It will be indispensable to future scholars and anyone else studying about Jews in Nevada. In fact, it will be the first place for these people to go." -- Leonard Dinnerstein, author of Antisemitism in America
"John P. Marschall offers an outstanding local history of a dynamic Jewish population in the West. . . . His is a meticulous research effort, animated by details of Nevada's Jews as well as a sense of how their stories fit into the larger historiographic questions of both religionists and local historians." — American Jewish Archives Journal
"This admirable work of scholarship adds a new dimension to the field of ethnicity in Nevada. It is also a major addition to the study of Jews in the West." — Western Historical Quarterly
"It is one of the best discussions of any religious or ethnic group's experience in the Silver State, the story of a people whose presence in Nevada exceeded their share of the nation's population both in the Comstock days and in the past several decades." — Reno Gazette-Journal