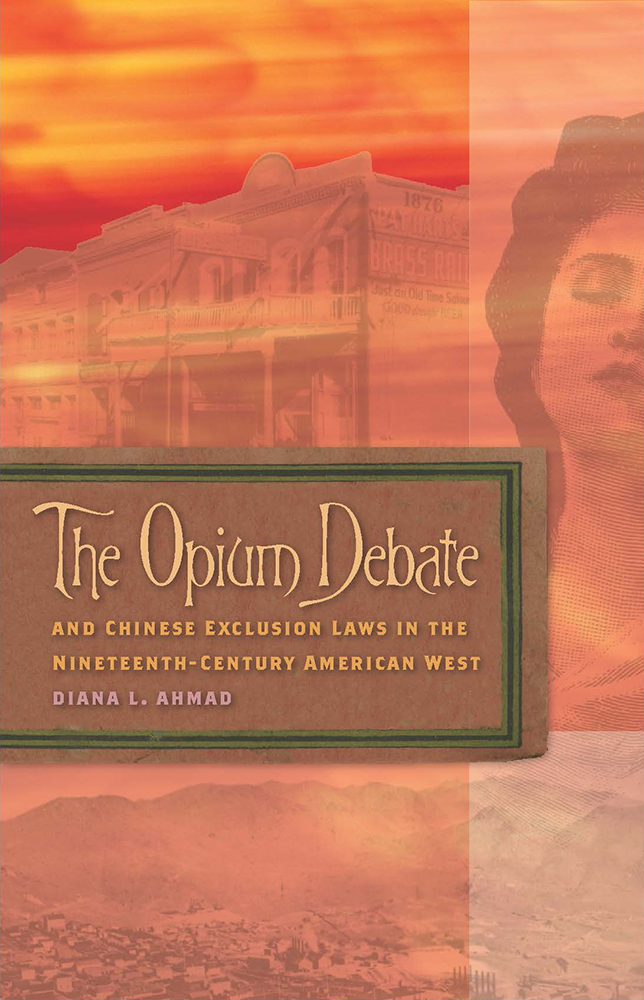 Opium Debate and Chinese Exclusion Laws in the Nineteenth-Century American West$21.95
Author:
Diana L. Ahmad
Format: Paper
Pages: 152
ISBN: 9780874178449
Published Date: 2011

America's current "war on drugs" is not the nation's first. In the mid-nineteenth century, opium-smoking was decried as a major social and public health problem, especially in the West. Although China faced its own epidemic of opium addiction, only a very small minority of Chinese immigrants in America were actually involved in the opium business. It was in Anglo communities that the use of opium soon spread and this growing use was deemed a threat to the nation's entrepreneurial spirit and to its growing mportance as a world economic and military power. The Opium Debate examines how the spread of opium-smoking fueled racism and created demands for the removal of the Chinese from American life. This meticulously researched study of the nineteenth-century drug-abuse crisis reveals the ways moral crusaders linked their antiopium rhetoric to already active demands for Chinese exclusion. Until this time, anti-Chinese propaganda had been dominated by protests against the economic and political impact of Chinese workers and the alleged role of Chinese women as prostitutes. The use of the drug by Anglos added another reason for demonizing Chinese immigrants. Ahmad describes the disparities between Anglo-American perceptions of Chinese immigrants and the somber realities of these people's lives, especially the role that opium-smoking came to play in the Anglo-American community, mostly among middle- and upper-class women. The book offers a brilliant analysis of the evolution of the Chinese Exclusion Act of 1882, plus important insights into the social history of the nineteenth-century West, the culture of American Victorianism, and the rhetoric of racism in American politics.
Author Bio
Diana L. Ahmad received her PhD at the University of Missouri-Columbia. She is a University of Missouri Curators' Teaching Professor of History at the Missouri University of Science and Technology, where she specializes in the history of the American West, the Pacific, and Modern East Asia. She is the author of The Opium Debate and Chinese Exclusion Laws in the Nineteenth-Century American West.
Reviews
"While there have been some studies recently on the history of addictive drugs, none have studied the opium trade in the U.S. with this detail, and none have related that topic to the remarkable hostility against Chinese immigrants. . . . The book helps us understand one of the most revealing, and strangest, episodes in the racial history of the West." —Elliott West, University of Arkansas
"The Opium Debate is as informed and informative as it is well organized and reader friendly. This is an impressive and very highly recommended contribution." - American History Shelf
 
"Filling a significant gap in the literature, it advances our knowledge of the issue of opium in nineteenth-century America's discourse on the "Chinese Question"...her book gives us the first comprehensive and detailed depiction of the close connection between anti-Chinese sentiments and the subject of recreational opium use." - American Historical Review