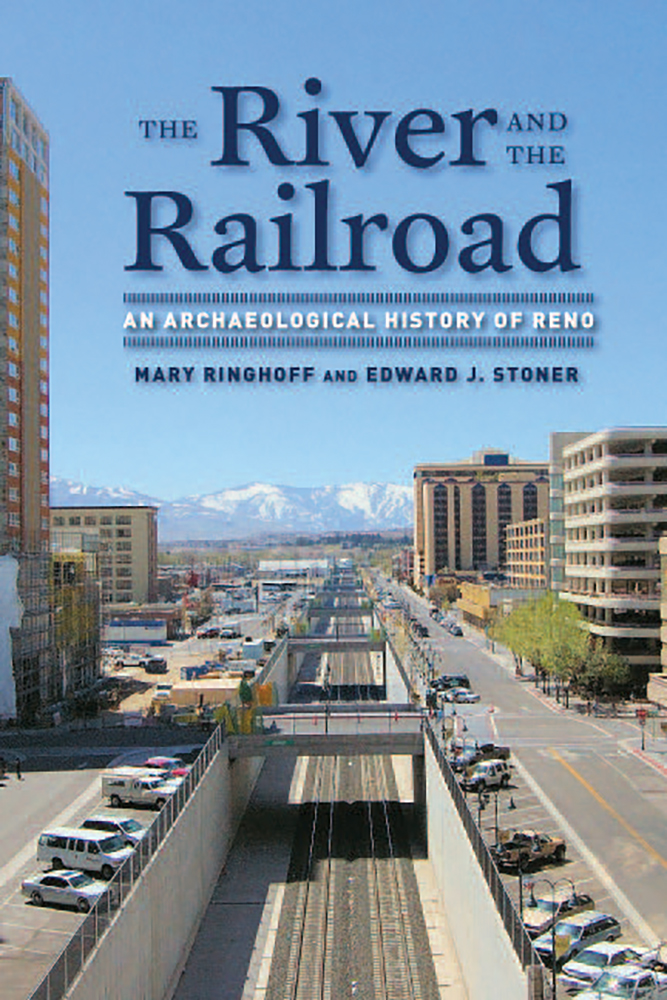 River and the RailroadAn Archaeological History of Reno$34.95
Author:
Mary Ringhoff
Author:
Edward Stoner
Format: Cloth
Pages: 248
ISBN: 9780874178432
Published Date: 2011
When the City of Reno decided at the beginning of this century to create a trench to lower the railroad tracks that ran through its center, archaeologists associated with the ReTRAC (Reno Transportation Rail Access Corridor) project had a unique opportunity to explore the evidence of thousands of years of human history locked beneath downtown's busy streets. The River and the Railroad traces the people and events that shaped the city, incorporating archaeological findings to add a more tangible physical dimension to the known history. It offers fascinating insights into the lives of many different people from Reno's past and helps to correct some common misperceptions about the history of the American West.
Author Bio
Mary Ringhoff is an archaeologist and historian with Western Cultural Resource Management, Inc., in Sparks, Nevada. She worked as a staff archaeologist/field supervisor on the ReTRAC construction project.
Edward J. Stoner is an archaeologist and senior project manager/laboratory director of Western Cultural Resource Management, Inc., which supervised cultural resource issues on the ReTRAC project.
Reviews
"The River and the Railroad is a fascinating case study of an important episode in American History." -- American Archaeology
"It is a model presentation of urban archaeological work for a nonspecialist audience, and one hopes more archaeologists will follow their example." -- H-Net Reviews
"The authors have done an excellent job of telling the story of the Truckee Meadows and Reno as it unfolded and as it is expressed in the archaeological record." - Ronald M. James, author of The Roar and the Silence: A History of Virginia City and the Comstock Lode
"This book has a great deal to offer archaeologists, students, and the larger public. It contains a tremendous amount of fascinating information about Reno and its position in the greater western world. This book would be a welcome library addition for anyone who enjoys history, archaeology, geography, or material culture studies." - Carolyn L. White, author of American Artifacts of Personal Adornment, 1680–1820: A Guide to Identification and Interpretation