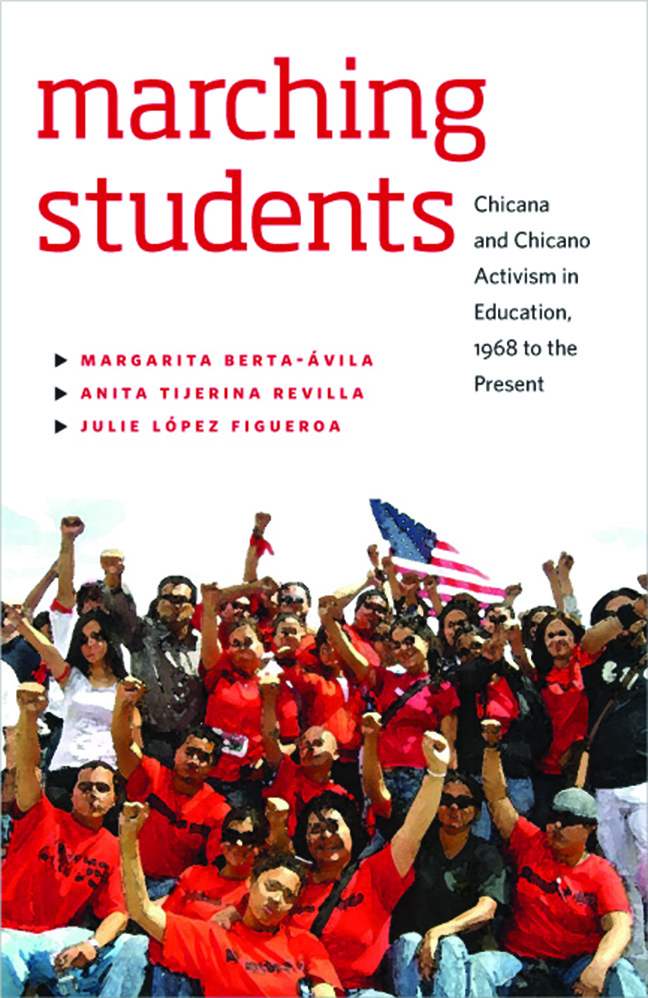 Marching StudentsChicana and Chicano Activism in Education, 1968 to the Present$34.95
Author:
Margarita Berta-Avila
Author:
Anita Tijerina-Revilla
Author:
Julie Figueroa
Format: Paper
Pages: 208
ISBN: 9780874178418
Published Date: 2011
In 1968 over 10,000 Chicana/o high school students in East Los Angeles walked out of their schools in the first major protest against racism and educational inequality staged by Mexican Americans in the United States. They ignited the Mexican-American civil rights movement, which opened the doors to higher education and equal opportunity in employment for Mexican Americans and other Latinos previously excluded. Marching Students is a collaborative effort by Chicana/o scholars in several fields to place the 1968 walkouts and Chicana and Chicano Civil Rights Movement in historical context, highlighting the contribution of Chicana/o educators, students, and community activists to minority education.
Contributors: Alejandro Covarrubias, Xico González, Eracleo Guevara, Adriana Katzew, Lilia R. De Katzew, Rita Kohli, Edward M. Olivos, Alejo Padilla, Carmen E. Quintana, Evelyn M. Rangel-Medina, Marianna Rivera, Daniel G. Solórzano, Carlos Tejeda
Author Bio
Margarita Berta-Ávila is associate professor of bilingual/multi-cultural education at the California State University, Sacramento.

Anita Tijerina-Revilla is assistant professor of women's studies at the University of Nevada, Las Vegas.

Julie López Figueroa is associate professor of ethnic studies at the California State University, Sacramento.
Reviews
"This book represents an important contribution, in that it attempts to re-engage past struggles within the context of contemporary theories of struggle and resistance." - Antonia Darder, coauthor of Critical Pedagogy Reader: Theory and Practice
"This engaging volume's . . . focus on activism distinguishes it from previous studies, as does its use of new theories and topics, such as the relationships between Chicana/o art and student activism and between Black and Latina/o students." - Gilda Ochoa, author of Becoming Neighbors in a Mexican American Community: Power, Conflict, and Solidarity
"Marching Students reveals how through transformational resistance and multidimensional consciousness, Chicana and Chicano activists push the limits of what democracy and citizenship means and expand for all of us our very rights as people." - Luis Urrieta Jr., author of Working from Within: Chicana and Chicano Activist Educators in Whitestream Schools